Many visitors only find themselves here by happenstance and having a stopover for a day, or three. Some others, maybe those that live closer to Doha, may find themselves here simply looking for a quick retreat.
So how many days do you need in Doha? You need at least 3 days in Doha to make the most of your trip. Doha is the gem of the Middle East. It's rich in culture, history, and also offers plenty of attractive experiences, some of which you can't find anywhere else.
No matter the reason for your visit, if you're short on time and only have a few days to spend here, this is the complete guide to ensuring that you fit in as much as possible and really make the most of your trip. This is exactly how my family and I were able to have the most fulfilling and fun trip during our long 3 day layover.
Day 1
We started our voyage by securing a room at the Sharq Village and Spa for our 3 day Doha adventure. It was a great resort and just perfect for us. A little pricey, but the amenities made it more than worth it. We could have stayed somewhere a little less expensive, like the Hilton, but it was a once-in-a-lifetime vacation, so we'd saved up for it and wanted to really spoil ourselves and the kids.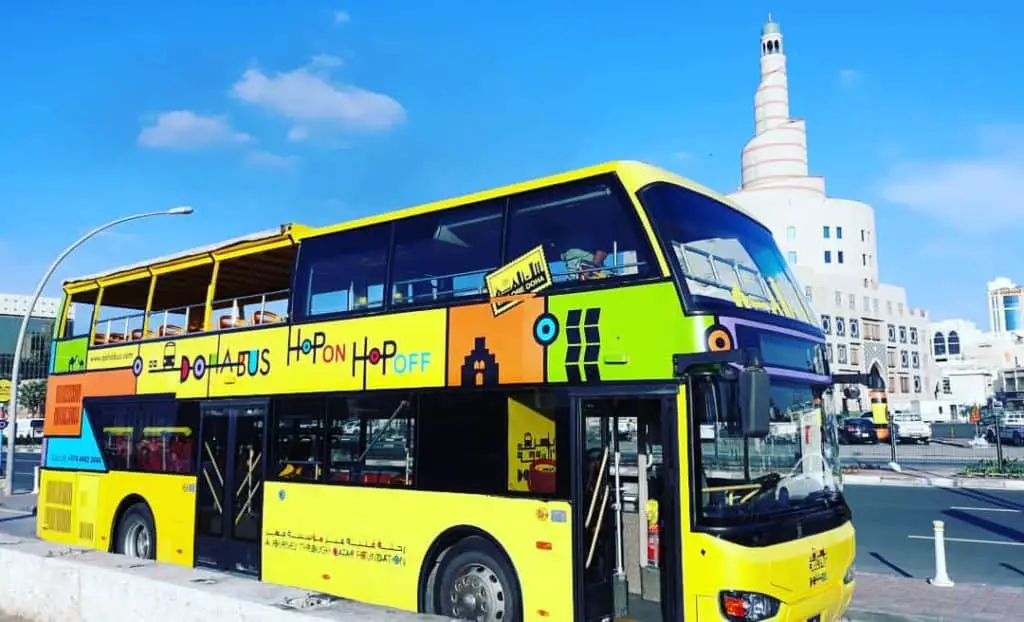 Upon arrival the concierge helped with setting up a ride on the Doha Bus. We figured that this would give us the best chance to at least see all the major hotspots, even if we didn't have enough time to actually experience them. We decided to opt for the hop on/hop off tour so we could do a little exploring while we were being bussed around the city.
We sat at the very top of the bus and the kids were thrilled with the cool air blowing their hair everywhere. We got to see where all the major attractions were, like the Dhow Wharf, the Museum of Islamic Art, the Souq Waqif, and the Katara Cultural Village.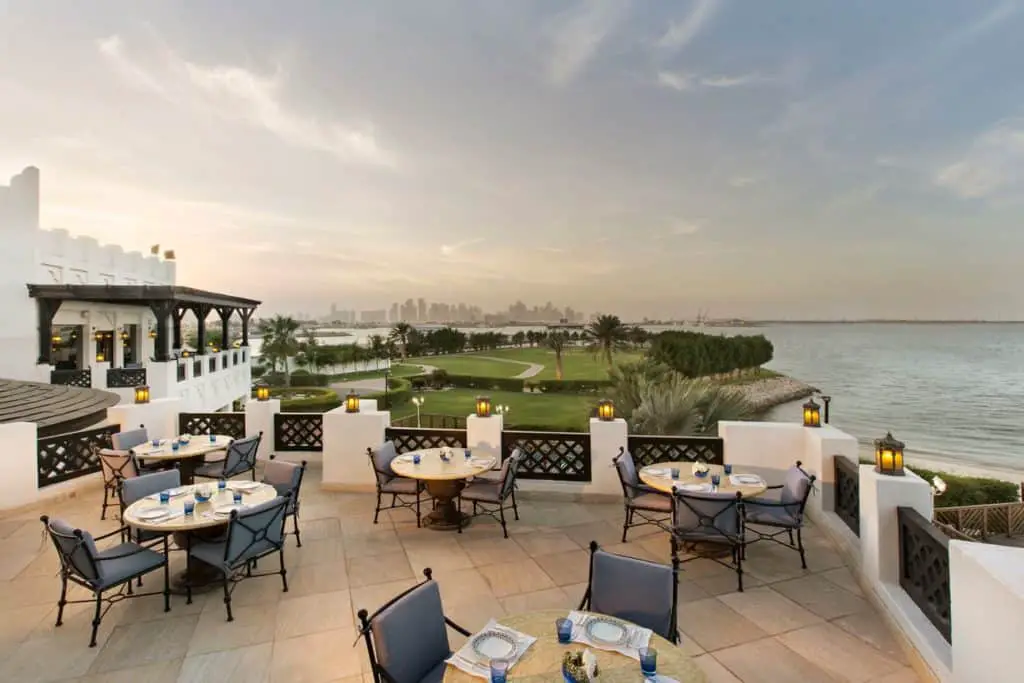 After our bus ride was over we decided to call it a day and head back to our hotel. We wrapped up the night with dinner at Parisa, which was located onsite at our resort. The food was delicious, but the outdoor patio and views are what really made the experience memorable.
Day 2
We decided to spend some time at each of the big-name attractions. We headed straight to the Museum of Islamic Art (MIA) as we figured we had to make sure to squeeze in some activities that would help broaden our minds before we started on the more fun and expensive ones.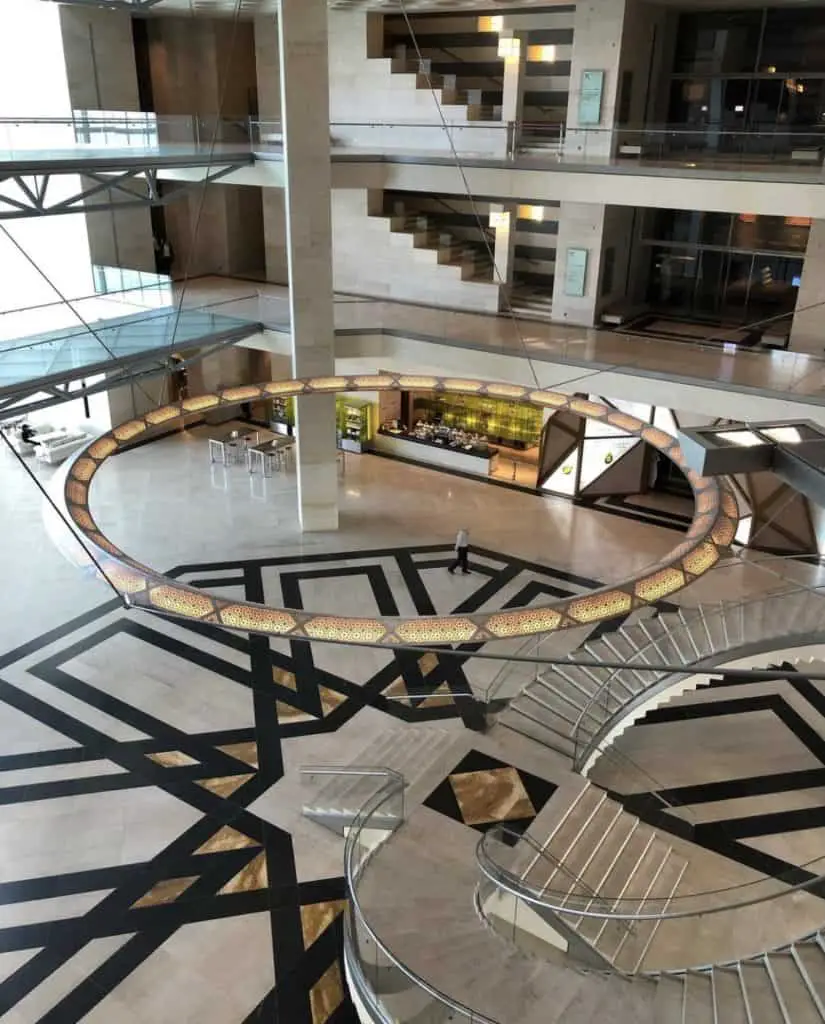 The small fee was well worth the number of activities offered inside, especially for the kids. We even got to enjoy learning about the art of calligraphy, which the kids found very interesting. My favorite part, besides leisurely strolling around the beautiful artwork and sculptures, was perusing the museum's gift shop. We bought a few souvenirs from here.
After the museum, we headed over to the Souq Waqif. It was an easy 20 minute walk that allowed for an excellent stroll along the Corniche, which was just as amazing as everyone online describes. If you're one that enjoys a good haggle session or flea market find, this is literally the flea market of all flea markets, but way more classy. We also took advantage of some of the Qatari cuisine as we meandered about the stores.
We found a few deals that were too good to pass up, including one for a beautiful carpet that I thought would look perfect in our family room at home. I'd have to say the kids' favorite part was the little bird menagerie area. They had so many different colors!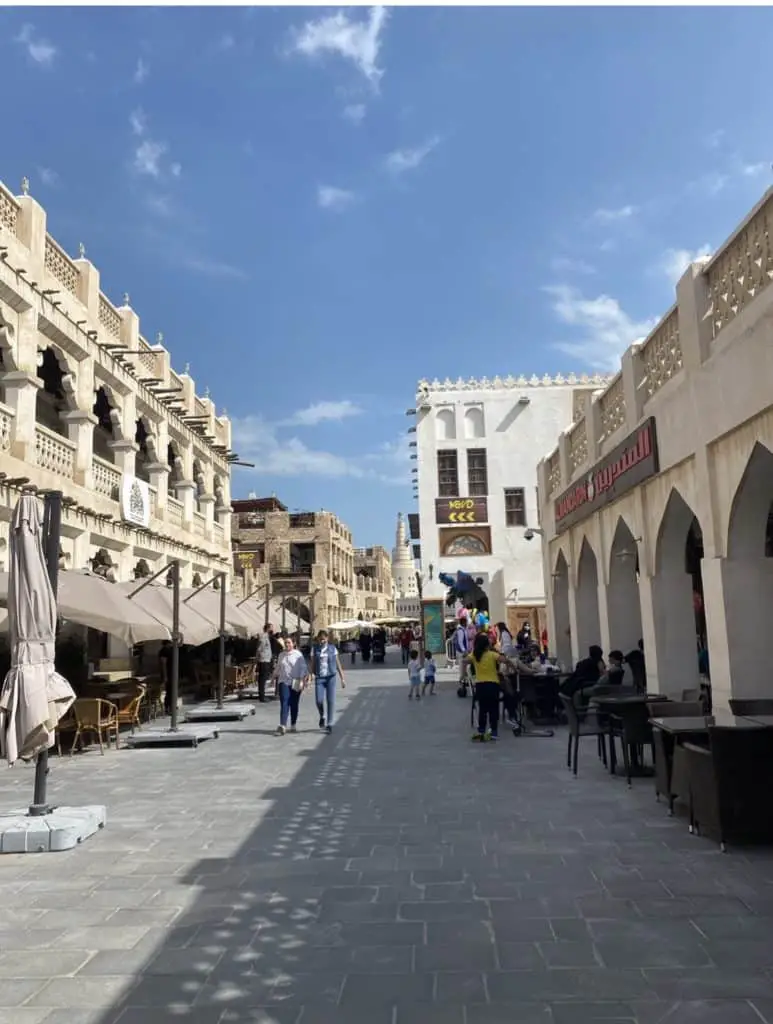 After spending a few hours at the Souq, the day was quickly coming to a close. The kids were starting to get whiny and grumpy, so we decided to catch a cab back to the Sharq resort. It took almost an hour to get there and both kids fell asleep on the way. Luckily we were munching throughout the day, so we were able to just head directly to the room for the night and prepare for our last day with a good night's rest.
Day 3
Dune Buggy Time! Yes, this is the moment we were all waiting for. We had to make sure to fit in some crazy desert dune-buggying while we were in Doha. We saved this for last because we knew it would be an epic way to end our Doha vacation.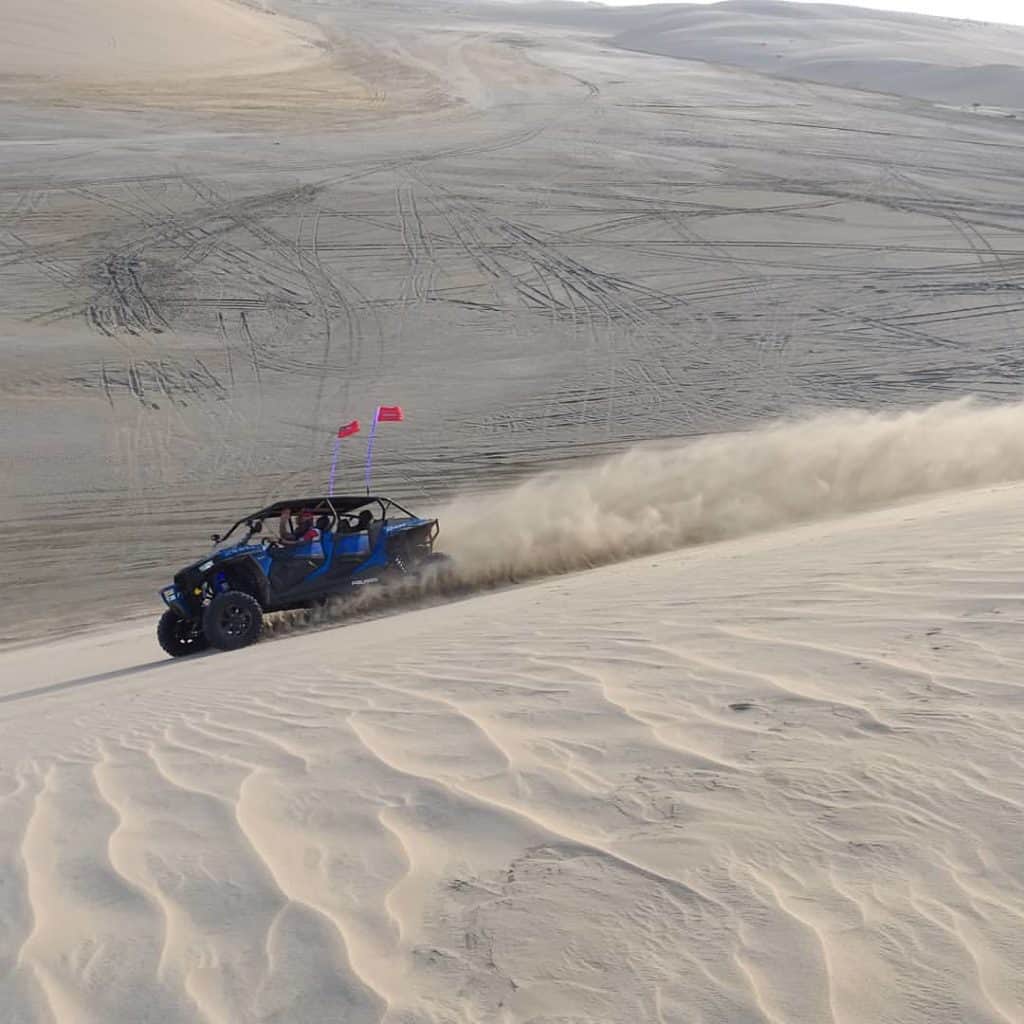 We went with a tour company that specialized in dune buggy adventures and guided tours. We wanted to have fun, but still err on the side of caution. It had to have been the most exhilarating activity we've ever done as a family. By the time we were finished with our dune buggy fun it was time to head back to our hotel and pack up.
While we were waiting for a cab to get back to the airport we decided to snag a last minute bite at the Dhow Terrace by the pool at the resort. It was the last activity we could squeeze in, so we had to take full advantage of it.
All in all I'd have to say, even though we were only able to do Doha in 3 days, it was plenty of time to turn a stopover into a true adventure and memorable vacation. We got to fit in pretty much everything that is on the top recommended things to do in Doha, and got plenty of pictures and souvenirs to last us a lifetime.
One thing I wish we would have done, looking back, is take a dhow cruise. That would have been the cherry on top, but we were just never able to fit into our schedule during our time there. I have a feeling, if we ever make our way back to Doha, that'll be the first thing on our to-do list, after booking our room at the Sharq Village & Spa, of course.