There's no doubt that Qatar Airways is one of the world's best airlines. But does it serve alcohol? And if so, what options are available for passengers who want to enjoy a drink during their flight?
Does Qatar Airways serve alcohol? Qatar Airways does serve alcohol. In fact, Qatar Airways has a wide variety of alcoholic beverages to choose from, including beers, wines, and spirits. They also offer cocktails and non-alcoholic drinks.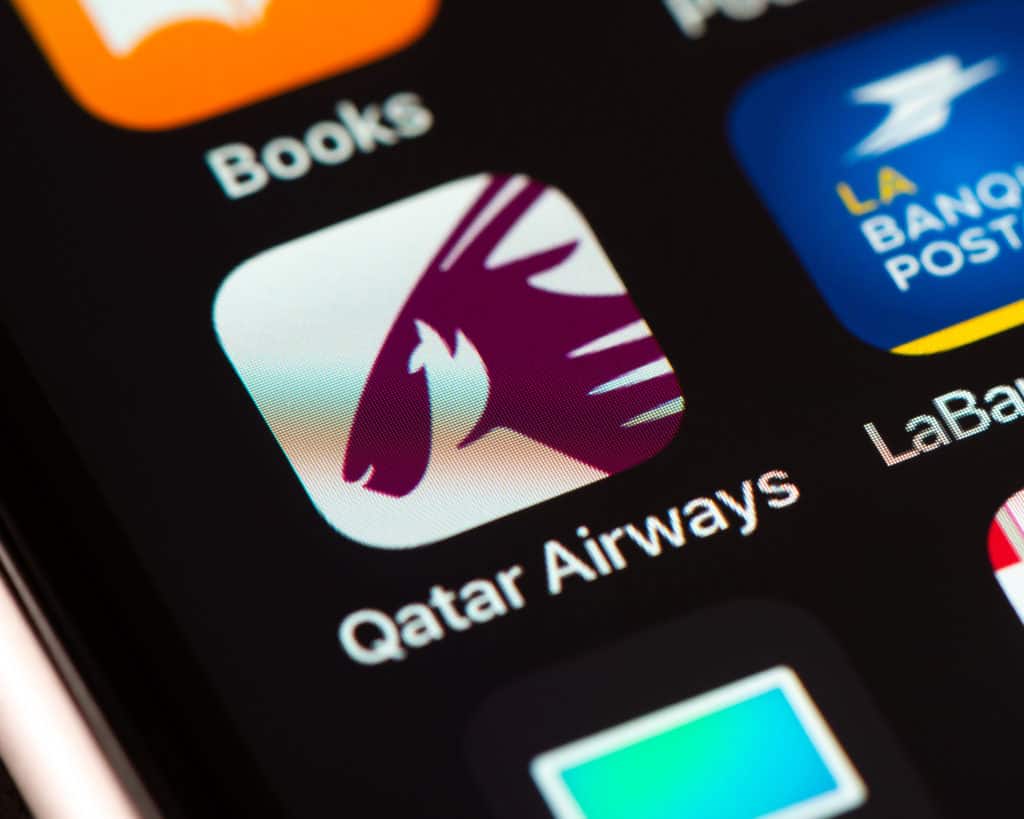 However, when it comes to buying and drinking alcoholic beverages at the airport in Doha, there are some rules you need to be aware of. You can purchase alcoholic beverages, but keep them packed in a secure and transparent bag with the original receipt.
It's important because, in Qatar, drinking in public isn't allowed without a permit. It is only permitted on planes, in bars and clubs, and in licensed hotels. So, if you choose to fly with one of the best airlines, I'll help you check the drink menu once you begin the journey above the clouds.
Alcohol on Qatar Airways
There are many reasons why Qatar Airways was named the best airline in 2021. Surely, their welcoming staff and secure flights are the main reasons. However, don't neglect the top-notch services they provide on- and off-board.
All passengers can enjoy the contactless and sustainable experience with innovative digital menus where you can order different alcoholic drinks. This means you'll be just a few clicks away from delicious food and drinks.
The digital menu will be available before the flight and each passenger will have the possibility to plan the whole trip above the clouds. 
Are Drinks Free With Qatar Airways' Service?
All beverages are free once you board the plane. As a passenger, you'll get a preview of the menu before the flight. In addition, customers can pre-order their meals before the flight.
This is a useful option, especially for those with dietary restrictions or food allergies.
Economy vs Business Class – What Are the Main Differences When It Comes To Drinks
As a passenger of economy class, the journey begins with the possibility to visit duty-free shops, use free-of-charge iMacs, or just wait at the boarding gates.
On the other hand, business class passengers have access to the luxurious Al Mourjan lounge and have priority when boarding. Economy seats have a firm foldable table where you can place the drink and food, while business-class customers have large wooden designed tables. 
However, the greatest thing about this airline is that both classes have a wide list of beverages on offer. Take a look at beverages you'll get to order onboard Qatar Airways' economy class: 
| | |
| --- | --- |
| Wines | Sparkling Bonaval DOC Cava Brut, Spain, Red Santa Julia Shiraz Cabernet, 2019, Argentina, White Hardys Nottage Hill Riesling, 20191 Australia |
| Spirits | Bombay Sapphire Gin, Smirnoff Red Vodka, Dewar's White Label Blended Scotch Whisky |
| Cocktails | Bloody Mary, Gin & Tonic, Mimosa, Screwdriver, Vodka Cranberry, Shandy, Spritzer |
| Beers  | Budweiser, Stella Artois  |
| Brandy and Liqueur  | Baileys Original Irish Cream, Janneau VSOP |
Is Business Class Better Than Economy When It Comes to Drinks?
Being so well-known for its service, Qatar Airways offers great drinks in both classes. All meals and beverages are very special – all exquisite meals come with the beverage of choice. However, there are some differences between classes:
In economy class, you don't get the pre-departure drink, while in business class, you do. 
In the 380 aircraft, there is a bar available to first & business class passengers. At the bar, you can order a huge selection of drinks, from wine to cocktails and mocktails.
There are differences between these two classes (which can be noticed in the price of the ticket as well), the beverage menu has a few similarities, but it is enhanced for the premium cabins with a wider selection of wines and spirits . Everything is Halal certified – that is, permissible in accordance with Islamic law.
This Airline Stands Out Among the Others Thanks to Many Non-Alcoholic Choices
As I already explained, yes, you can have alcoholic drinks on board and bring in alcoholic beverages you bought from the duty-free store in your baggage ( though it is not allowed to consume your own alcohol onboard ), but what about non-alcoholic beverages?
This is one of the not-so-many airlines that don't aggressively promote all the luxurious wines and beverages that customers can enjoy. Besides fancy drinks, you'll also have a wide variety of juices, tea, and coffee that comes along with the crew's extraordinary hospitality. So, no matter how long the flight is and what drinks you prefer, there will always be something you'll enjoy. 
Are Drinks Allowed During Ramadan at Hamad International Airport?
Qatar Airways is not a dry airline, and alcohol is served on board. However, If you decide to fly during the Muslim holy month of Ramadan, be prepared for some service changes. This means that, during flights, alcoholic beverages will be more restricted during Ramadan, while soft drinks are freely offered, as usual.
For example, on the digital menu, you won't be able to see the alcoholic beverages, and the pre-departure drinks probably won't be available (at least not until the take-off). If you're not sure what choices you have, feel free to ask the crew.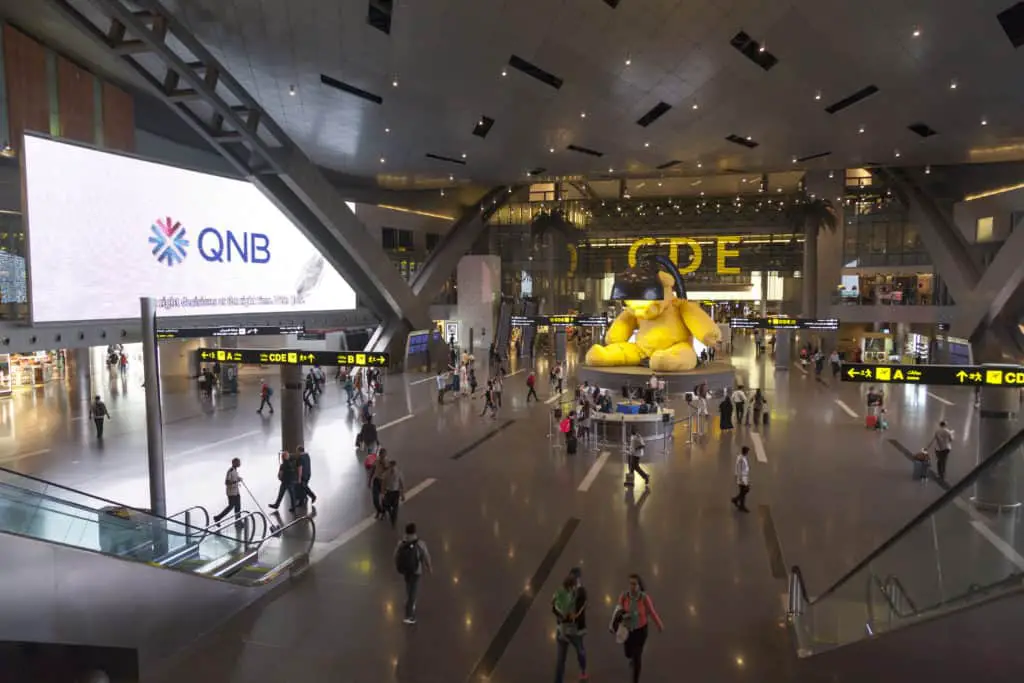 Relax With a High-Quality Beverage With the Best Airline in the World
No matter what class you choose, one thing is certain – the professional crew will provide you with the best service imaginable. In the business class, food and drinks can be served at any time, whenever you want, and in economy, there are predetermined times when meals are served.
So relax in a comfy seat and enjoy your beverage during the flight with the best airline worldwide.