If there is anything that helps to enhance a vacation (at least for me anyway), it's cracking open a good book while lounging in the sun. A cup of coffee and a beach completes the scene for me. With that being said scheduling a visit to the Qatar National Library was a no-brainer for me while I was visiting Doha. The Qatar National Library had me like a kid in a candy shop (they do have over 1 million books after all)!
You will be able to find the Qatar National Library (QNL) inside Doha's Education City. It's easily accessible from the Doha Metro's Green Line. This library actually serves three purposes for Qatar. Number one it's a national library, so it contains a wide range of books, all sorts of genres, for all ages, and in multiple languages. It also hosts numerous events throughout the year including book signings and readings for kids. Number two, this library provides an excellent study environment with lots of research material for the nearby universities, and number three, it has become one of best online libraries offering lots of e-books, magazines, and other online resources.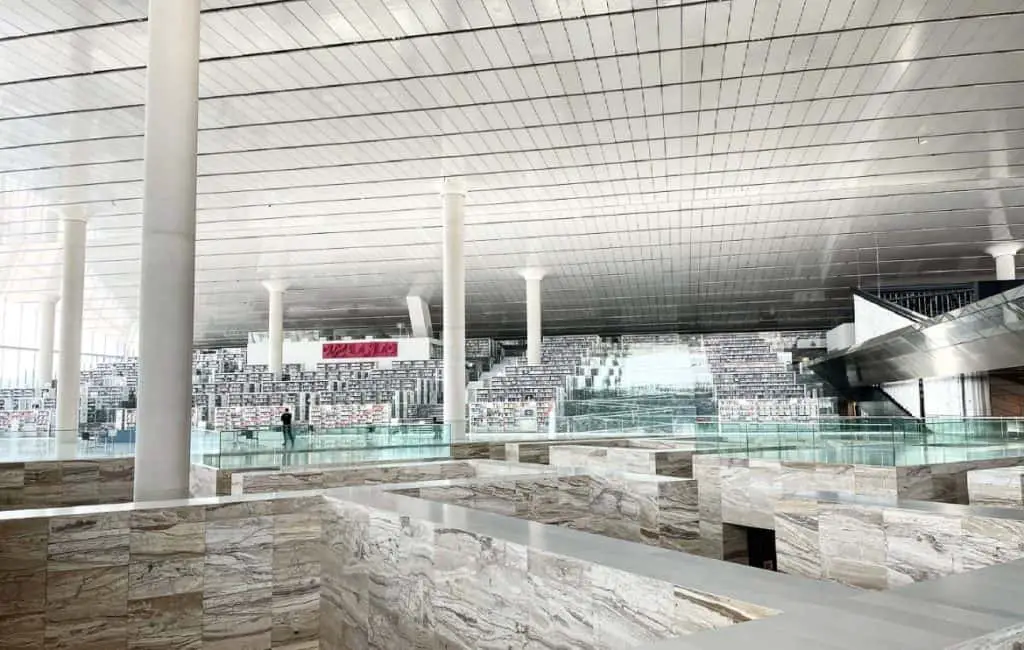 Besides all of the glorious books this library offers, it's also a must visit with the gorgeous architecture of the building itself. Entering into this establishment feels epic, not to mention it's air-conditioned, so it offers an instant reprieve from the (oftentimes) suffocating desert heat of Qatar. This library has it all.
The Qatar National Library is also good for those that don't consider themselves a "book person". They offer various exhibits throughout the year and lots of online events, like lessons on learning a new language, fun math and science courses, story time for the kiddos, and even workshops to help you become a better writer. They have come a long way since they were established in 2012.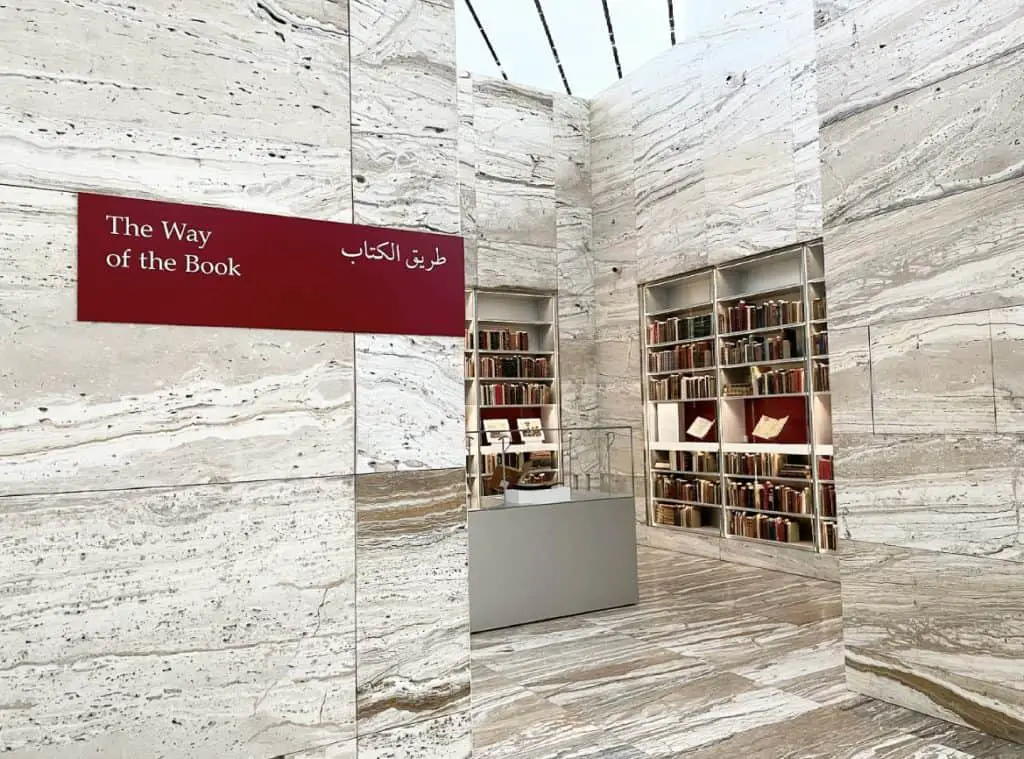 Perhaps the most interesting aspect of this library is the Heritage Library. This part of the library holds authentic books and other vital aged documents that are important artifacts for the Arab and Islamic civilization. Some are dated from as far back as the 15th century. Nowadays, with the progression of technology, lots of the artifacts are available to see online. Many are part of the World Digital Library which, upon further research, I found is operated by the US' Library of Congress and UNESCO. You can find over 350 pieces by just searching for Qatar National Library on the World Digital Library website.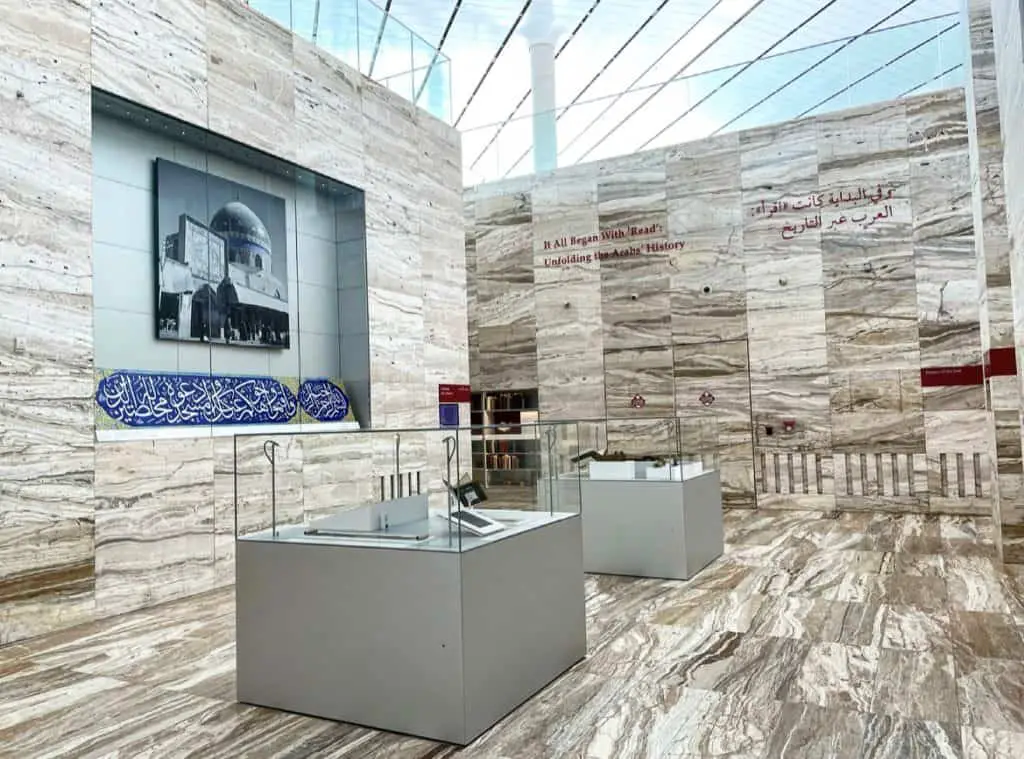 If you'd like to take a guided tour of the library, you can register online for it. The library is huge and can be overwhelming for first time visitors. I know I got a little dizzy walking in (I blamed it on the heat at the time, but it might have just been the sheer size of the library blowing my mind…). Fortunately, I had no qualms asking the librarian to point me in the direction of the fiction section and then I just went around from there. Anyway, with the guided tour the librarian will take you through all the main highlights of the library and explain lots of the various services they offer.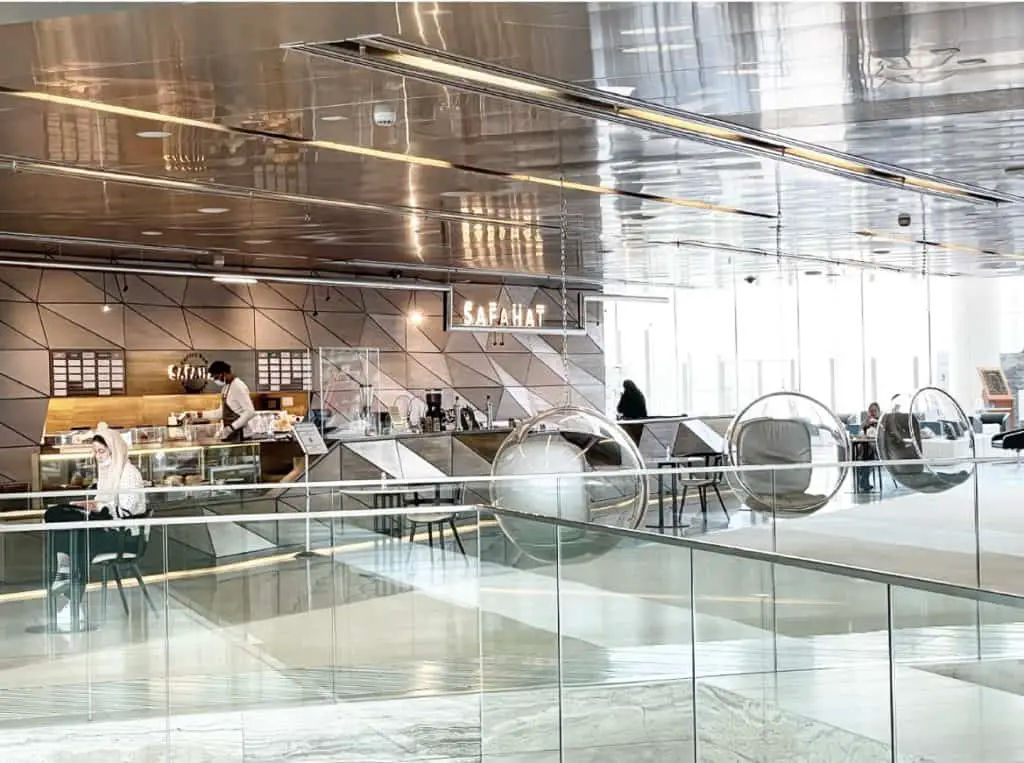 One other thing that a foodie like myself has to mention is the fact that they have an onsite restaurant and cafe. One interesting fact about the cafe here is that the name of it, Safahat, was set by three winners of a competition. Safahat translates to "Pages" in Arabic. I would have to say that this one of the most luxurious and comfortable libraries I had ever visited before.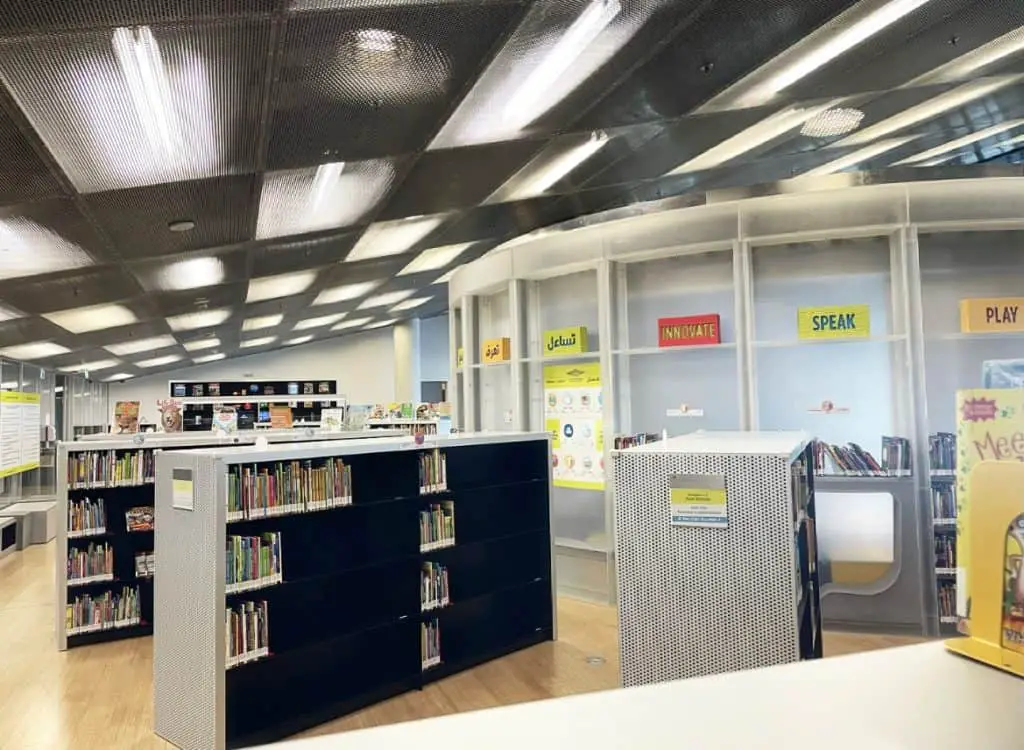 I would also have to take a moment to stress the fact that this may just be one of the best places to spend a day (or at least a few hours) with the family while visiting Doha. First, it's out of the sun (if you have ever been to Qatar you know just how hot it can get!). Also, they have dedicated kids' sections with thousands of books. There's literally something for every child of any age at this library. We all know how inquisitive kids can be, so taking them somewhere that will offer something new and exciting (and fun and educational) will be a huge thrill for them. If all else fails, and they still have any energy leftover after your visit, you can head next door and let them run around in Oxygen Park.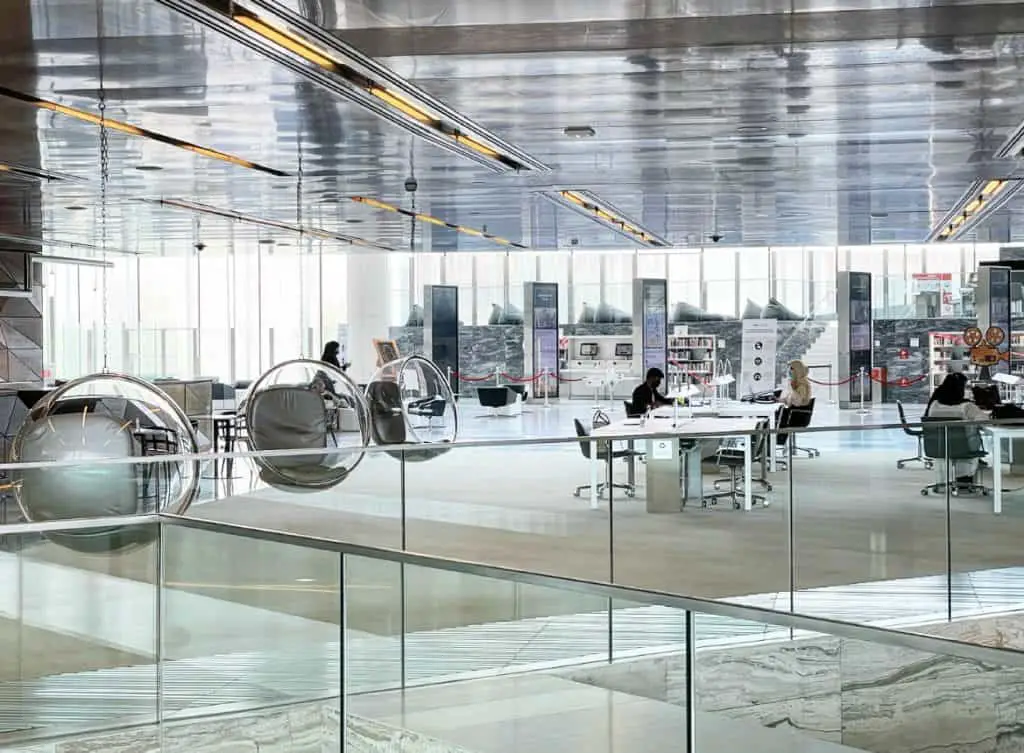 One other thing that I feel is worth a mention is to make sure to bring your camera/phone. There are so many wonderful things to see in this library (mini-museum) and many of them you will want to capture and cherish forever. I had to learn this the hard way, so hopefully my error will help you. I made the mistake of not bringing a fully-charged phone and it died about an hour into my visit. I also didn't have the foresight to bring a charger with me. That was just my first visit, but since then I always make sure to leave for the library with my phone at 100% charge.
I always make sure to squeeze in a visit to the QNL on every trip to Doha. It's not too far out of the way and since they're always adding new exhibits and maintain such a huge array of books, it's well worth the travel. Nowadays it's required that you make an appointment to visit (although I can't foresee that lasting forever – hopefully).
They are open Sunday through Thursday from 8AM to 8PM and are closed Fridays and Saturdays. Anyone with a Qatari ID can apply for a free membership, however if you are from out of the country and just visiting, you will need a letter from a hosting institution in order to request a temporary membership and borrow books. Luckily, I knew this ahead of my visit, so I had my company supply me with the necessary documentation to do this. Trust me, it's worth the hassle. This library is only a few short blocks from the beach, so maybe pack a picnic, select a good book, and head down to the beach.