If you're a frequent international traveler and find yourself in Doha for a layover, you may want to go out and explore. This desert oasis offers some of the best sights and attractions in the world after all.
Can you leave the airport during transit in Doha? Yes, you may be able to leave the airport during transit, but you will need a free transit visa that is valid for 96 hours. To get the visa, you will need to provide your passport and boarding pass to the transit desk.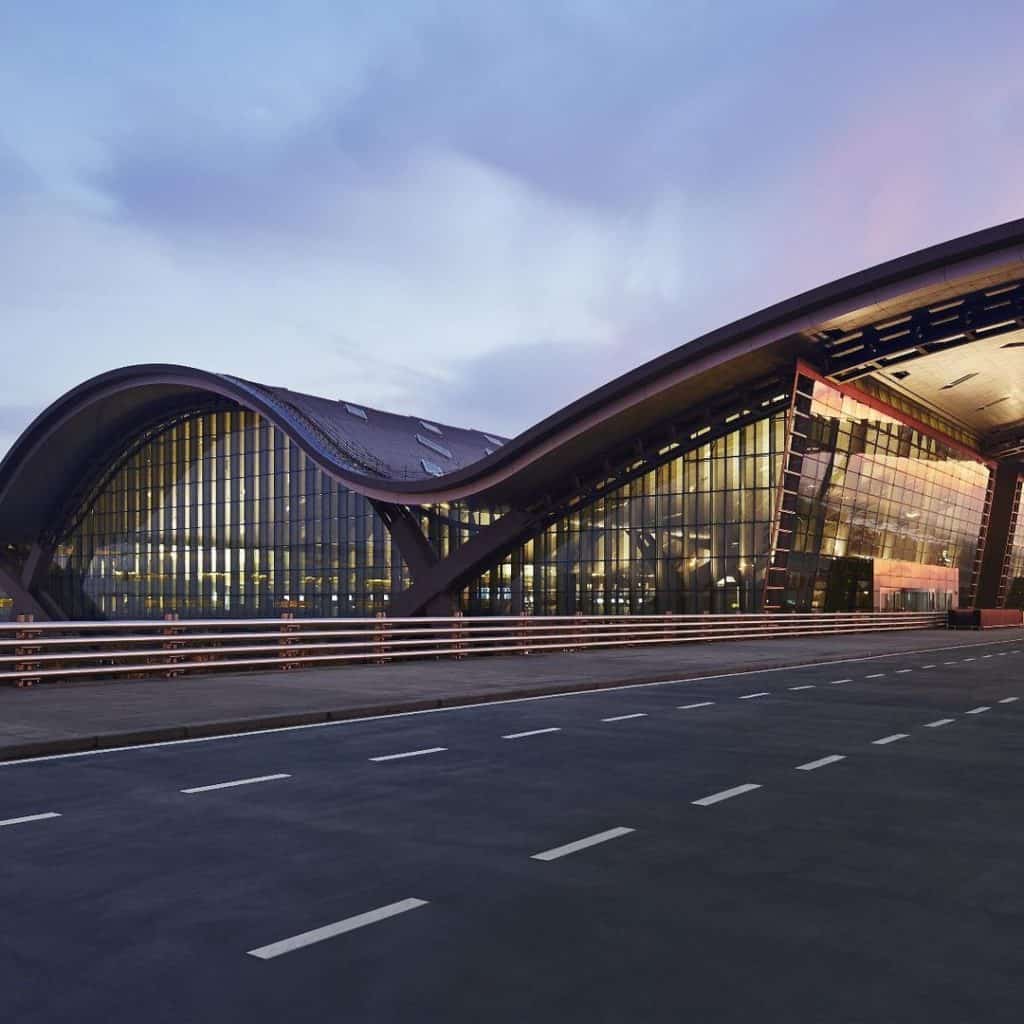 Now, there are a couple of other things you will need to consider before exiting those doors and roaming about the city.
What Is Required To Leave The Airport?
In order to leave the airport and enter Doha you will need to acquire a transit visa. All you will need is a copy of your passport (must be valid for at least 6 months) and your boarding pass confirming that you have a flight that'll be leaving in the appropriate timeframe of 5-96 hours. This should be done ahead of time and you can track the application process and status online.
Depending on what country you're a national of, you may be able to apply for a visa waiver. This is a relatively new option and can be done at the airport upon your arrival.
What Is There To Do In Doha During My Layover?
This will ultimately depend on just how long your stopover in Doha is. If you've only got 6 to 12 hours or so and want to make sure to squeeze in as much as possible during your layover you should consider taking advantage of one of the many guided city tours. They're usually fairly inexpensive and well worth it for what you will end up paying.
You can find tours that'll allow you plenty of time to relax at the beach, spend a few hours enjoying the desert scene, or take a more sightseeing and cultural tour of the city. These tours have limited space and certain times that they're offered and are known to fill up quickly, so if this sounds like an option you'd like to take advantage of, it's recommended that you pre-book this ahead of time.
If you're more inclined to roam about and prefer to experience the visit on your own, there are plenty of spots and activities to keep you busy. The Souq Waqif is an obvious place to start, but you can also spend some time at one of the major museums, like the Museum of Islamic Art, or take a dhow cruise. You should at very least enjoy some of the unique Middle East flavors at one of the many Doha restaurants.
No matter what you decide to do during your stopover, it's important that you plan your time accordingly. A lot of the activities are located near the airport, but you will need to ensure you're back with enough time to pass through the security check and make it on your flight. It's easy to lose track of time while you're exploring everything Doha has to offer.
No matter which way you go, make sure that you pack your camera in your carry-on bag so you can bring it with you. You will undoubtedly come across many sights you will want to capture and keep forever. If you use your phone as your camera, as many of us do these days, make sure to bring your charger with an appropriate plug or plug adapter.
What If I Only Have A Few Hours In Doha?
Unfortunately, if you've only got a few hours, you may not be able to leave the airport. With just a few hours you simply won't have the time to make it out and back in for your flight. In this case it's recommended that you simply take advantage of everything you can when it comes to the airport itself. Luckily, the Doha airport has many offerings for its visitors. 
There are a number of lounges, restaurants, children's areas, and plenty of artwork to keep you busy. If you want to pamper yourself there's even a wellness center that will give you access to a gym and swimming pool, and it even offers massages and spa treatments. If you're in the mood for shopping you can take advantage of their duty-free shops and pick up some cool souvenirs.
If you're unsure whether you should chance leaving Doha airport to explore, you can always seek assistance from one of the help desks at the airport to see exactly what is feasible and what's not. That should allow you to leave with confidence or possibly save you from missing your connecting flight.
While the city of Doha has plenty to do and see, Doha airport is a gem itself when it comes to a lengthy layover. Whether you decide to leave or not, you definitely won't regret making a stop in Doha.