When planning for a vacation the very first decision that must be made is where to go. There are countless options, and unless you have a bucket list already that you're ticking off, it takes quite a bit of consideration. Qatar has been emerging as a top travel destination over the past few years which has many people asking if Doha, Qatar's capital, makes a good location to travel to.
So, is Doha good for a holiday? Yes, Doha is an exceptional vacation spot, especially for anyone looking for a unique destination that has yet to be completely overrun by tourists. It's got sunny weather practically year-round, gorgeous beaches, plenty of luxury hotels and resorts, a wide variety of tourist attractions, and many shopping outlets.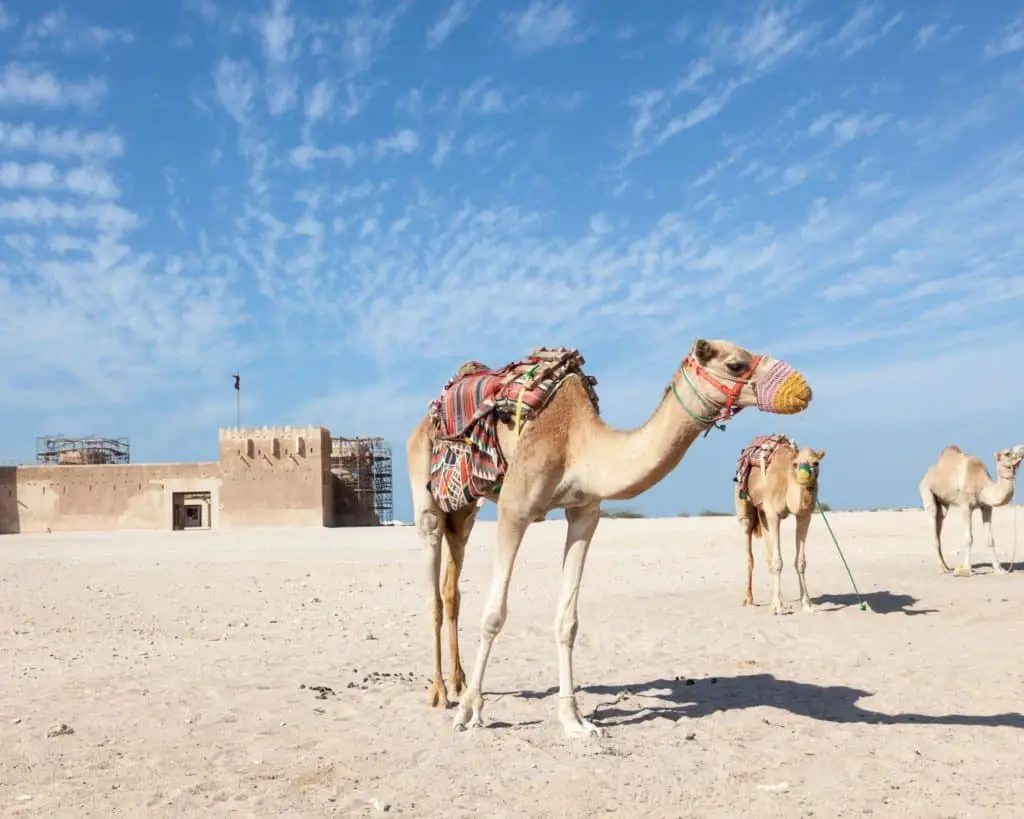 The crime rate in Doha is very low, so it's great for any type of traveler from families to business trippers to solo travelers.
What Is There To Do In Doha?
Although Doha is a desert country, don't think that it's lacking in activities. They have many tours and excursions that include seeing the sights and experiencing traditional Qatari fun. You can ride a camel, go dune bashing out in the desert, spend the day lounging on the beach, go haggle at the markets (Souqs), or just try out some of the regional cuisine.
For those that enjoy marveling at historical sites and artwork, they also have some of the best museums. The Museum of Islamic Art, Qatar National Library, and the Arab Museum of Modern Art are just a few of the must-sees. They also have an entire cultural village, Katara Cultural Village, for visitors to enjoy.
Those that enjoy shopping can spend hours and hours at the various malls. The Souq Waqif is a must if you're looking for good deals, but they also have luxury malls, like the Villaggio Mall and the Mall of Qatar (Qatar's largest mall). My favorite out of all the malls in the area has to be Festival City Mall, which has amazing shops and eateries, but also an entire Angry Birds World theme park and an actual snow park called Snow Dunes.
What's Qatar's Exchange Rate?
They use the Qatari Riyal (QAR for short) and it's usually around 1/3 of one USD. You will find most items for sale in Doha are sold in QAR, so it's best to get your USD exchanged and the best place to do that would be at the airport when you arrive.
Some places don't accept US dollars, so exchanging your currency as soon as possible will ultimately make your trip easier. Plus, you won't have to be doing a bunch of calculations while you're on vacation. Nobody likes to do math when they're trying to have fun and relax!
Is Doha Expensive To Travel To?
This is a bit of a tricky question. Airfare is usually one of the most expensive parts of a vacation. Airfare to Doha is usually pretty steep. It's best if you are flexible on dates and utilize the various apps to get alerts when fares drop. That'd likely be the best way to score reasonably priced airline tickets.
Also, as with any popular travel destination, you will find a variety of hotels, apartments, and resorts to choose from. As far as the accommodations go you can expect to pay anywhere from $200-$2000 per night, depending on your budget, preferences, and traveling party.
You can usually find good rates as most of the average name brand hotels, even some of the ones on the beach. Planning ahead for your trip will also ensure that you get better rates. A lot of hotels will price match if they drop their prices from when you buy it to when you arrive for your stay, so be sure to monitor the prices up until you get there. They have apps to help with that, too.
Pretty much everything else that is a typical vacation expense (rental cars, souvenir shopping, and dining) are usually a lot cheaper than other touristy areas. Gas prices, compared to the US, are extremely low (I'm talking sub 50¢ per liter).
What's the Best Time To Visit Doha?
Needless to say, with Qatar being a desert country, it is hot pretty much all the time. If "best" to you means cheapest, you'll likely find very good prices on airfare during the hot(ter) summer months of May through September. The average temperatures are around 97 °F up to 110 °F during these months.
If you want to know climate-wise what the best time would be, it'd likely be sometime in November through February when the weather is a little cooler. You can expect temps to be anywhere between 50 °F and 85 °F.
It doesn't rain very often in Qatar, but the rainiest time of year would be November through May, with February being the wettest month. If you do encounter a thunderstorm in Doha, it won't last too long. They only average about 3 inches of rain per year.