Having traveled to several countries, I always bring home something to remember my trip by. I also take care to find something for my close friends and a few of my relatives. It's usually something cheesy or decorative, but no matter what they always appreciate it.
My last big trip had me heading to Qatar. This was the first Middle Eastern country I had ever visited, so it was a little overwhelming. As with any trip I take I did a lot of research beforehand and found that they had plenty of things for tourists to do and lots of shops to purchase fine goods at. I would have to say that my trip went splendidly. I spent most of my time in Doha, Qatar's capital, and found awesome souvenirs to bring back with me.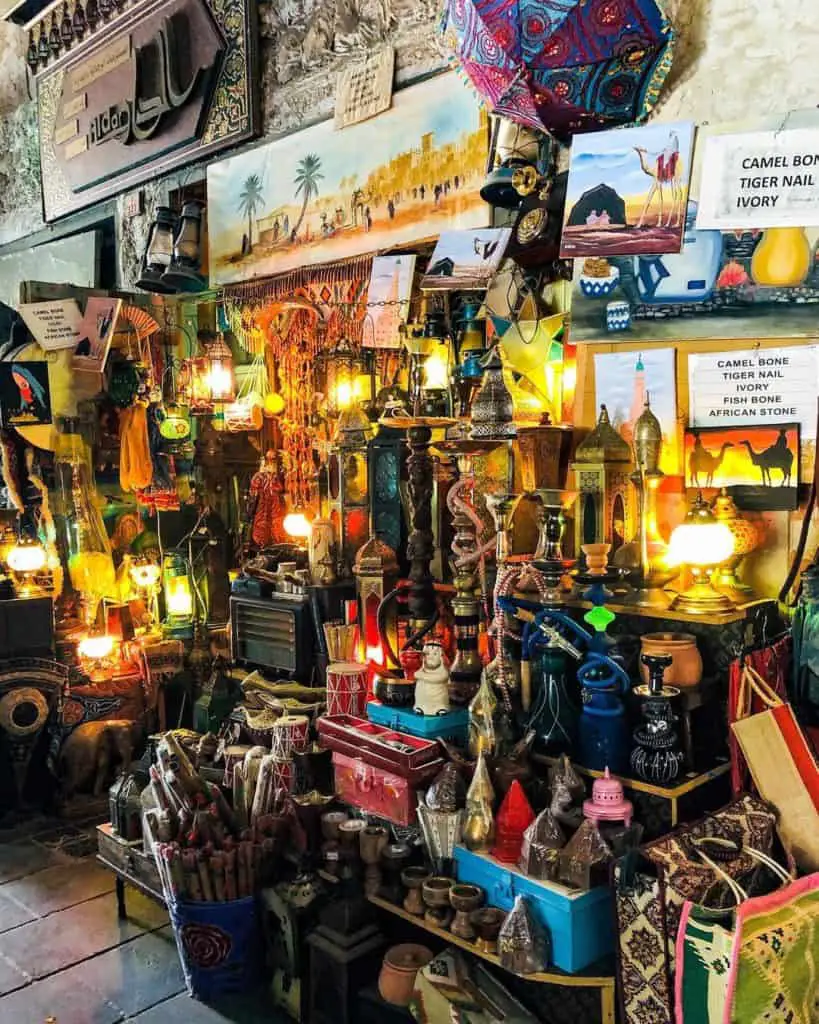 Here's a list of some of the best keepsakes you can purchase for yourself, friends, and family. They're truly authentic mementos and are worthy of consideration if you're planning to go to Qatar and want to surprise someone with a gift when you get back home.
Dallah Coffee Pot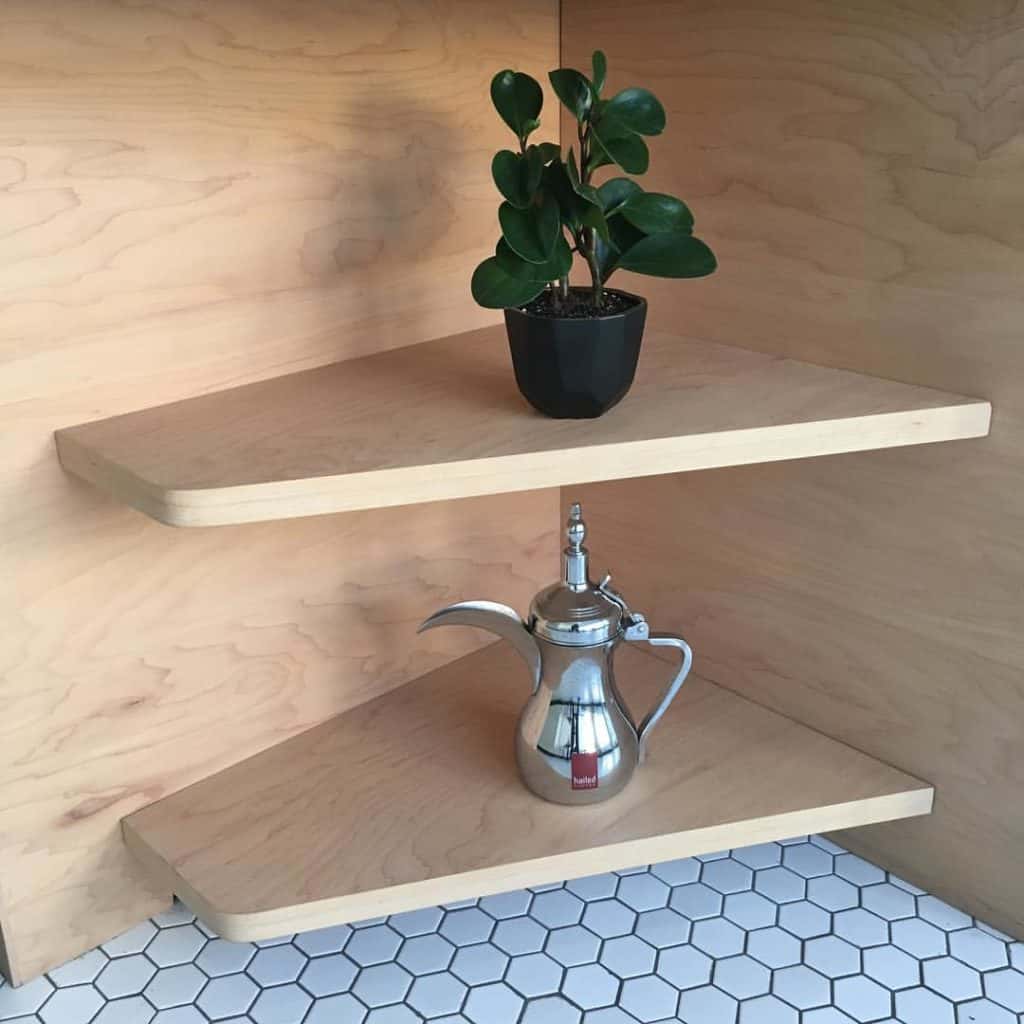 We all have that one friend or relative in our life that is all about coffee. They have the cool gizmos and gadgets for the perfect brew, they wear punny coffee shirts, their social media is full of funny, and oftentimes insightful, quotes and pictures…you know who I am talking about.
For that person I would recommend hunting down an authentic Qatari Dallah. It's what they've been brewing Arabic coffee with for centuries in the Middle East. It's shiny and looks exotic and expensive, although you can find them at the Souq Waqif for a fair price. So it makes the perfect souvenir.
I bought two of these pots during my trip. One was for me, more ornamental than anything, since I can't even work a Keurig, and the other was for my sister. She loved it by the way. She tried it first thing, completely botched it, but has managed to get the hang of it over time. She said her friends are always asking where she got it and if they can borrow it.
Shawls And Scarves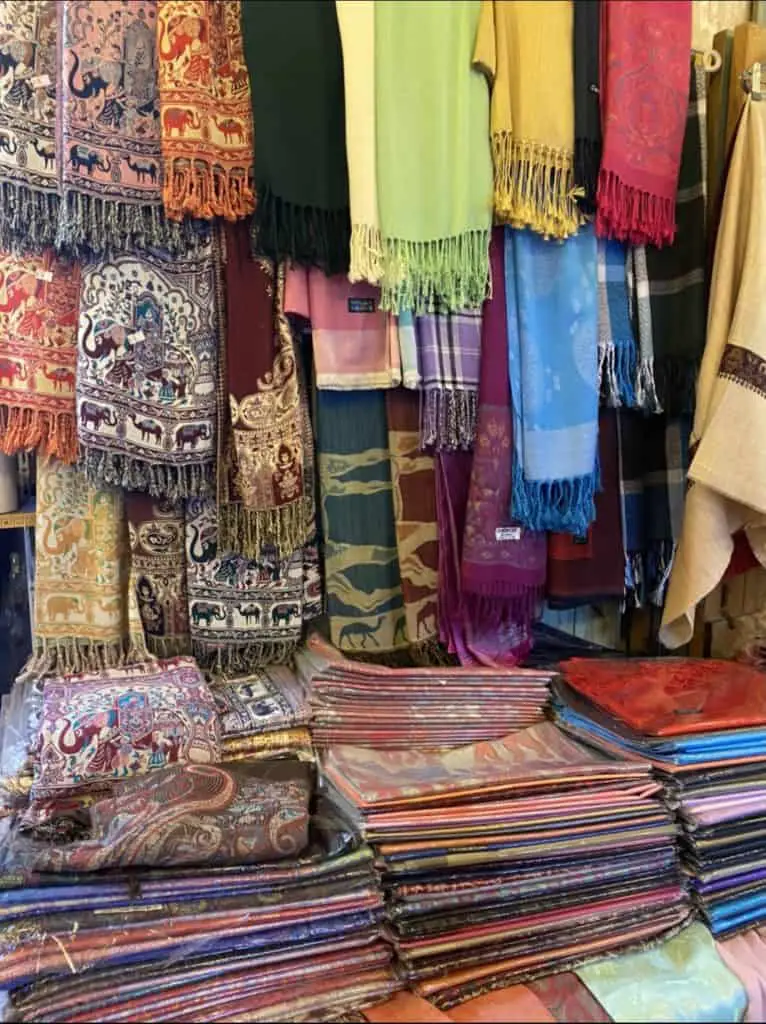 For the fashionistas in your life another fine item to add to your souvenirs would be a nice shawl or scarf. The textile industry in Qatar has some of the best quality materials in the world. Shawls and scarves are light to carry and are very functional.
Most times the souvenirs we buy are not purchased for their usability, but a shawl or scarf would be the exception to that. You can find ones that are vibrant in color and patterned, but if you're shopping for a more demure friend or family member, standard neutral shades are readily available, too.
A Personalized Arabic-Engraved Pendant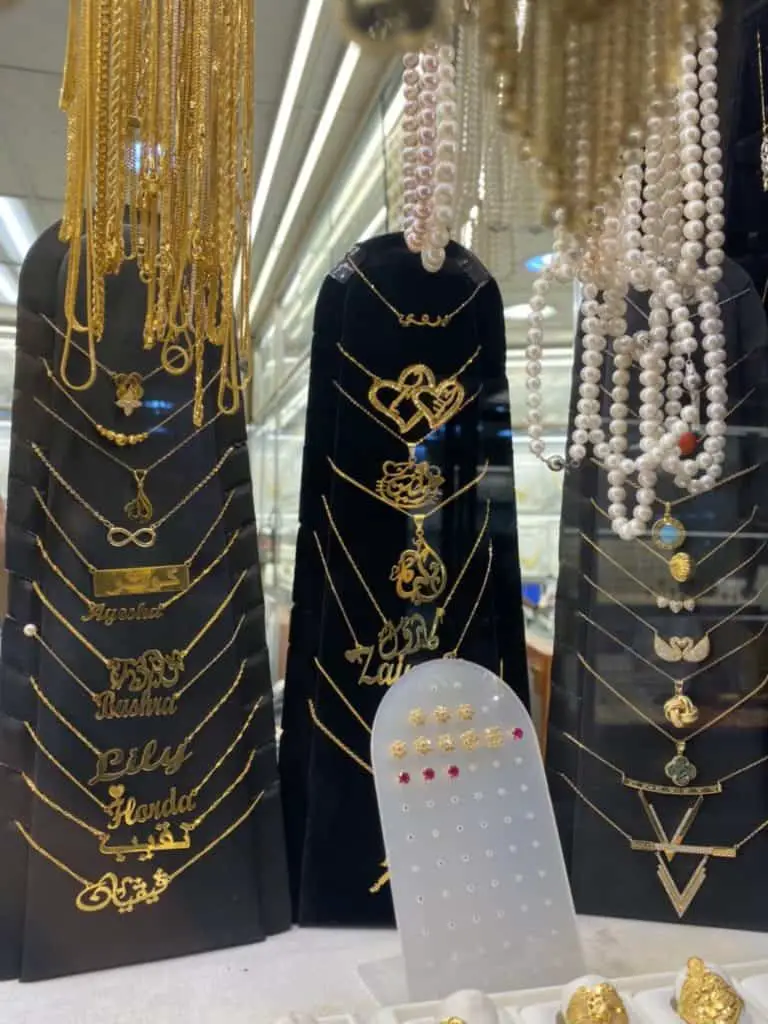 Gifting a keepsake to a special person in your life can be a very rewarding experience. An engraved pendant is an amazing gift, especially a personalized one. I knew that going to Qatar would present the unique opportunity to purchase such a gift and decided to get one for my mother. 
The best thing is that the item has a government stamp on each to prove its purity. I was also able to place a pearl in the pendant I got for her. There are different metals, like white gold, platinum, and amber, to choose from, so it makes it very easy to find something for the lucky recipient.
Oud Fragrances
Perfumes and special fragrances play a big part in the Qatari culture, too. Bringing home some authentic Middle Eastern fragrances is, in my opinion, an absolute must. Oud is a traditional item of Qatar which is made from the extracts of the very rare and expensive agarwood. Agarwood is mostly imported from the southeast region of Asia and India.
The scent is distinctly aromatic and incomparable to anything you could find in the US (at least for an affordable price). What's nice is you can either buy the agarwood as wooden chips or as an essential oil inside a bottle. These are sold at all the major souqs in Qatar and also at the perfume shops inside the various shopping malls. 
Shisha Pipes And Hookahs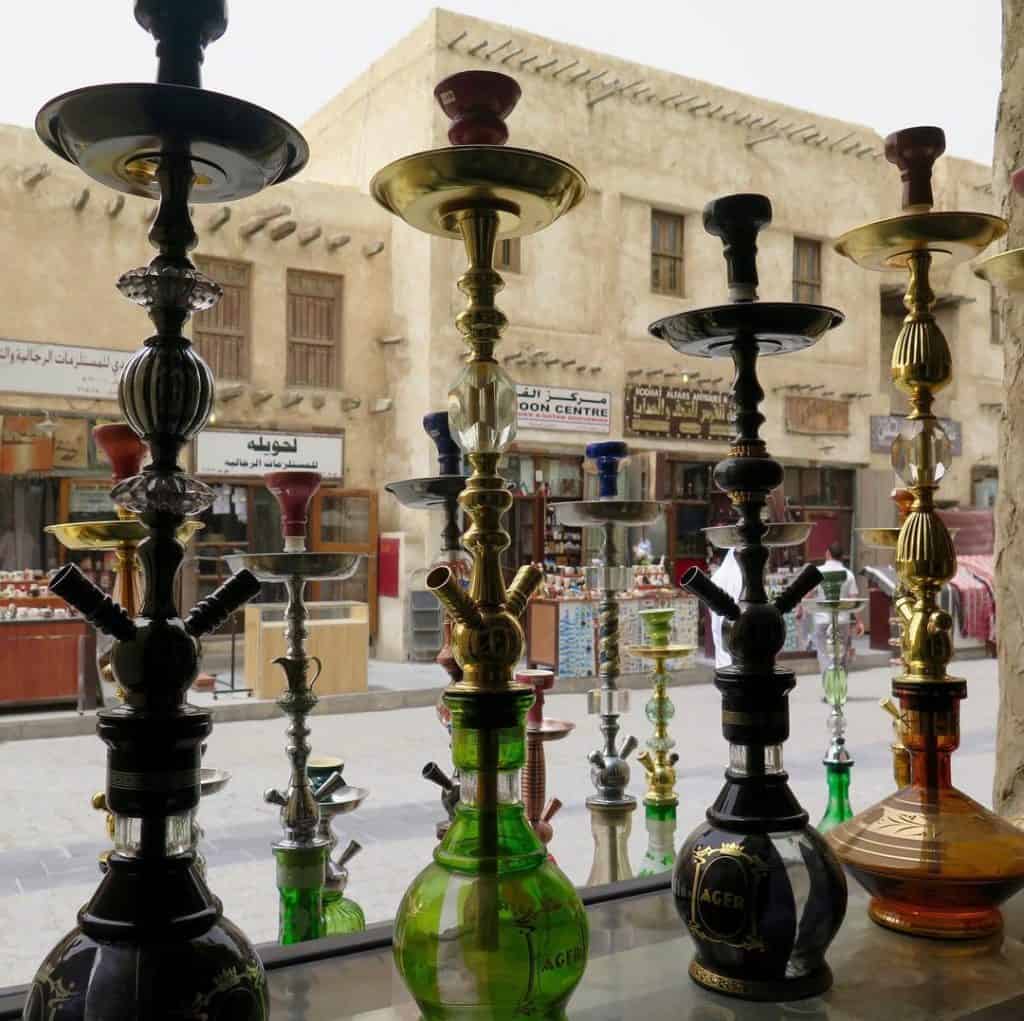 A shisha pipe or hookah directly from Qatar would make a wonderful gift for any man in your life, even if they don't smoke. They are usually very decorative and can make a living room, or any part of the house, glow. As with many Qatari items shisha pipes tend to be very colorful which I found often reflects the flourishing Middle Eastern art scene.
They come in a wide variety of colors, heights, and complicated designs. They are very nice to look at and are great conversation starters. I got one for my dad, my uncle, and a little cheap one for my next door neighbor who was watching my cat for me while I was away.
Aside from the five souvenirs listed here there are plenty of other authentic Arabian gift items to seriously consider bringing home. Some of these would include incense and incense burners, sweet treats, sadu weavings, lamps, wooden boxes, local spices, and so much more. When it comes to souvenir shopping in Qatar, one thing is for sure, you will not run out of options. You can literally find something here for everyone.
While shopping in luxury shops around Downtown Doha was great, if you're looking for authentic Arabian pieces to bring back home, the Souq is on a whole other level. To be honest with you most of my souvenir shopping took place at the Souq Waqif in Doha. Not only did I get everyone crossed off my gift list, but I found that going to the souqs was a great way to immerse myself in the Qatari culture.
The souqs are where the locals shop, too. You will come across thousands of items that'd make the perfect souvenir. If you run out of time and can't make it to the Souq, your next bet would be to check out (and take advantage of) the duty-free shopping at the airport when you're heading back home. Many of the items listed above can be found there, too.