Qatar Airways business class is one of the best in the world. If you're looking for a luxurious and comfortable experience, then this airline is definitely worth considering. Here's a review of what to expect when flying business class on Qatar Airways.
Qatar Airways business class is excellent. It has been rated to be one of the best in 2022. With new business class seats, delicious food, and exquisite personnel, flying with QA has been rated by SkyTrax as the best in the sky two years in a row.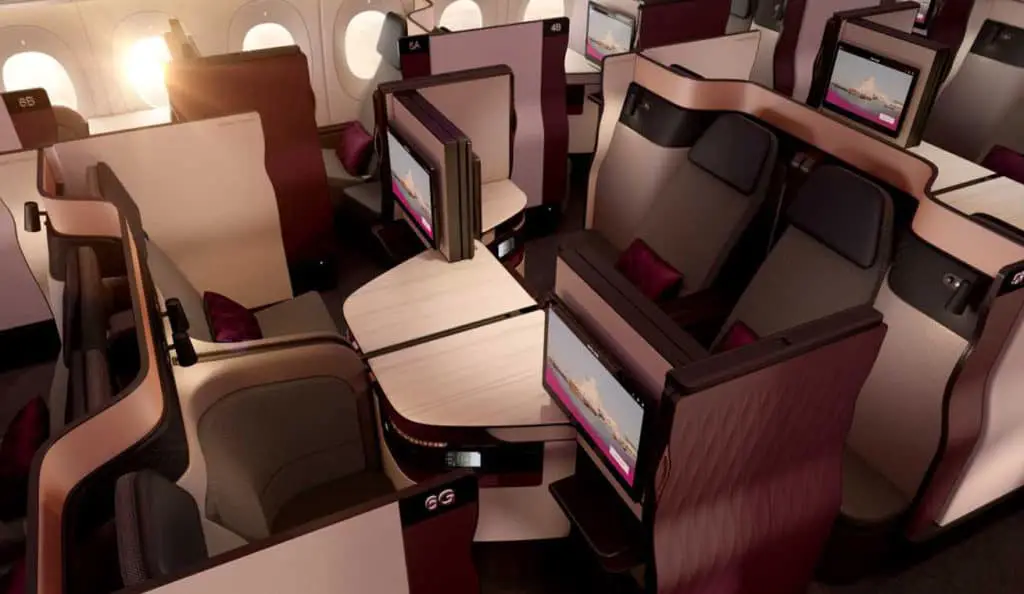 While we wait to see who will be a holder of the title of the best airline in 2023, this review can help you make decisions before your travel whether the quality has declined or QA remains the champion.
Find out how you can get an upgraded seat with Qatar Airways.
Qatar Airways Business Class Remains on Top by Many Factors 
When flying, there are a couple of factors to look for to rate that company properly. And, of course, higher standards are set when it comes to business class.
Even though QA has been awarded a couple of times both on SkyTrax and TripAdvisor ever since they introduced the new Qsuite, there is no reason why we shouldn't do our review to show you in detail why QA business class is one of the best in the sky.
Here are the factors we will review separately to get a complete and objective picture:
Cabin and seat,
Food,
Service,
Amenities,
Airport experience,
Entertainment.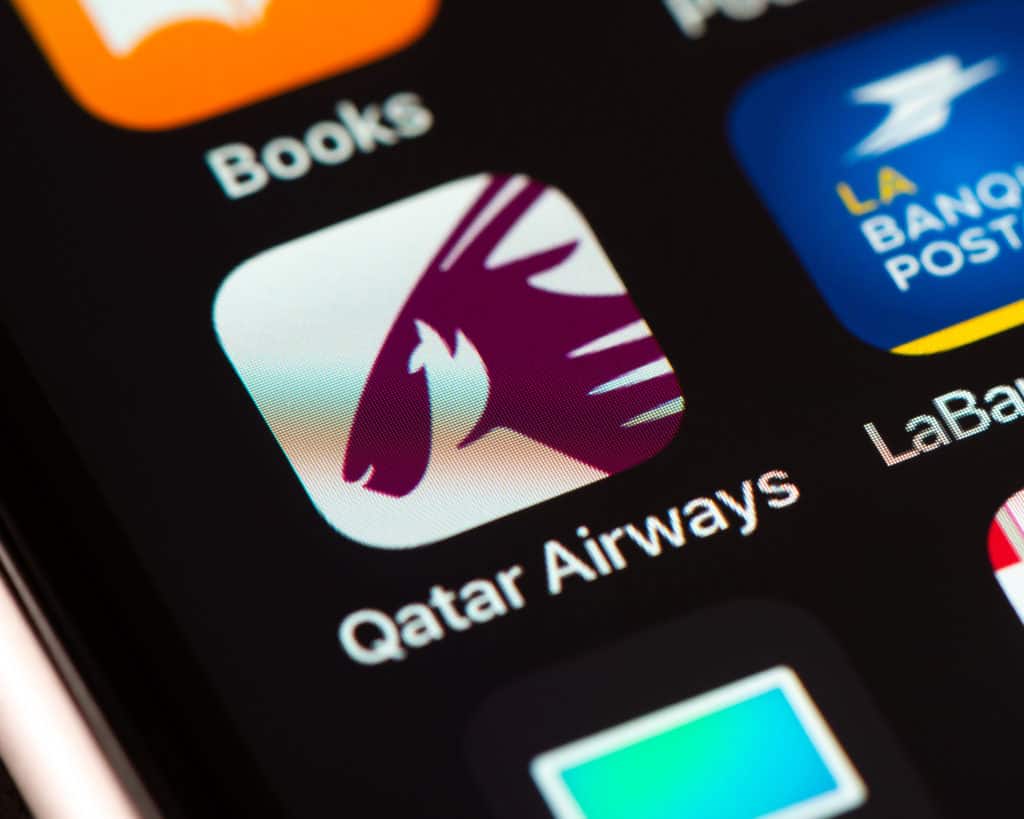 #1 Accommodation – Cabin, Qsuite, and Seats
There is no doubt that new Qsuites are one of the most comfortable and unique ways to fly nowadays. Spacious, comfortable private seats equipped with a large table where you can store your laptop or pillow and which you can quickly transform into a lie-flat bed 79 inches long are one of the top reasons why Qsuites are so ground-breaking and one of the greatest seats you can travel in.
Qsuites configuration is always 1-2-1, so you can choose to be seated by the windows, and once you close the doors, you will be in your own sanctuary. The center section is excellent for couples or families traveling together. Families can always request a quartet of Qsuites where you can lower the partitions and make an open space while still having privacy since exterior doors can always be closed. 
Qatar Airways Business Class Aircraft and Seats  
Not all Qatar Airways' aircraft are equipped with Qsuites. The company is working on furnishing more aircraft with Qsuite, even though the newest Boeing 787-9 is equipped with a new Business Class Suite that is slightly smaller than Qsuite.
If you decide to travel with the new Boeing 787-9 Dreamliner, you will get a Business Class Suite equipped with sliding doors for privacy, wireless charging for mobile devices, and a 79-inch-long lie-flat bed. The only difference is that here you will not have extra storage space. Still, some aircraft used on short or medium flights have standard seats that are also comfortable and have enough storage space for a water bottle, reading material, and laptops. 
Take a look at the QA fleet's options for business class.
| | | | | | |
| --- | --- | --- | --- | --- | --- |
| Plane  | Seat configuration  | Seating capacity | Equipped with Qsuite | Equipped with Business Class Suite | Flat bed seats |
| Airbus A320-200 | 2-2 | 12 | x | x | x |
| Airbus A321-200 | 2-2 | 12 | x | x | x |
| Airbus A330-200 | 2-2 | 12 | x | x | x |
| Airbus A330-300 | 2-2-2 | 30 | x | x | 30 |
| Airbus A350-900 | 1-2-1 | 36 | | x | 36 |
| Airbus A350-1000 | 1-2-1 | 46 | | x | 46 |
| Airbus A380 | 1-2-1 | 48 | x | x | 48 |
| Boeing 787-8 | 1-2-1 | 22 | x | x | 22 |
| Boeing 787-9 | 1-2-1 | 30 | x | | 30 |
| Boeing 777-200LR | 1-2-1 | 42 | | x | 42 |
| Boeing 777-300ER | 1-2-1 | 24 0r 42 | | x | 24 or 42 |
#2 Cuisine and Service Is One of the Greatest in the Sky 
Another thing that puts QA on the radar is the cuisine. You will get exceptional service and food no matter which class you take, even though dining at the business class is a whole other experience. The meals are always on demand even though the beginning of the flight is one of the most popular times. The flight begins with drinks and small dishes of mixed Arabic nuts, followed by Arabic mezze and soup – all served on a beautiful dining set with candles. 
Main dishes vary depending on the flight time. You can get a mix of Middle Eastern and destination-friendly dishes with meals made from beef, poultry, seafood, and vegetarian options. The whole service is a la carte, so you can take what you want whenever you want. And it is good to mention there are plenty of special meal choices, like Kosher, Halal, vegetarian, diabetic, and others. 
When it comes to personnel, you will always find meticulous and top-notch presentations and cabin crew that speak several languages — all in all, a polite and welcoming service that always comes when needed.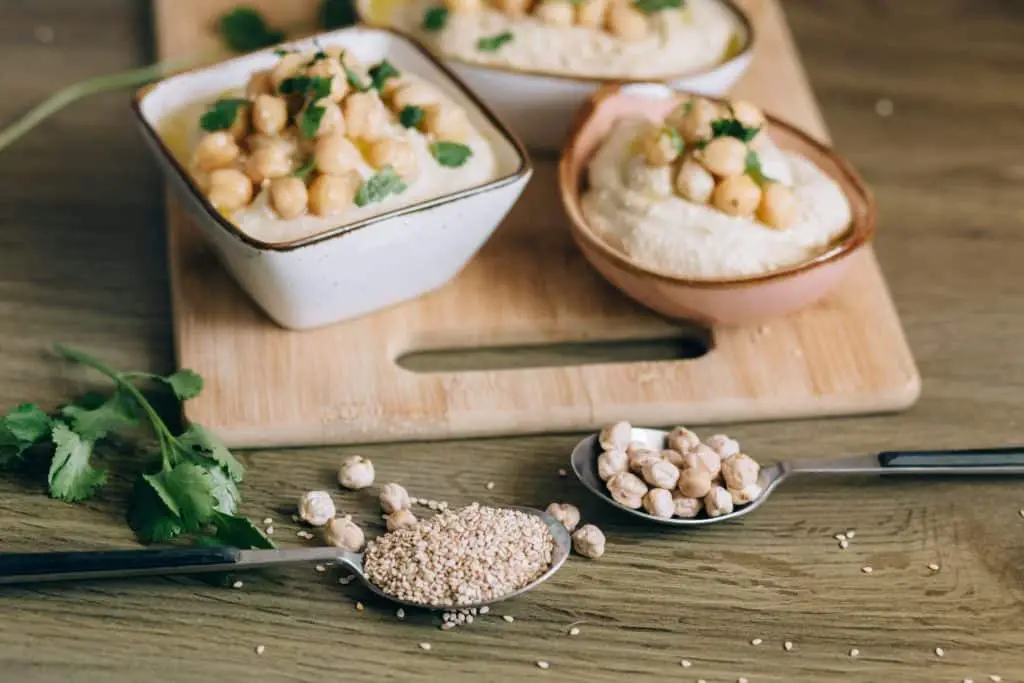 #3 Amenities Are Like in Hotel 
Amenity kits come in two different color variations and male and female versions. You will receive natural Castello Monte Vibiano Vecchio skincare products, hot or cold towels to refresh your face and hands after each meal, pajamas from The White Company, and slippers for night flights. You will get eyeshades, lip balm, and socks for shorter flights. Overall truly comfortable and excellent products.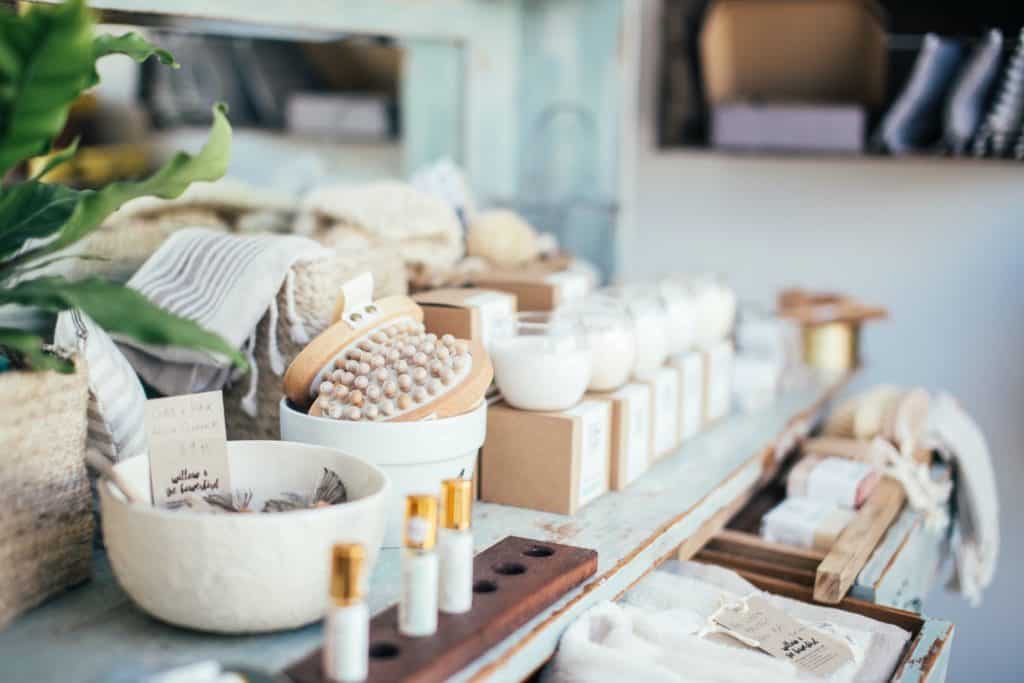 #4 How Is Qatar Airways Business Class Airport Experience 
Passengers who fly from Doha's Hamad International Airport can use a separate entrance for check-in and security lines, significantly reducing waiting. Although there were complaints about the overcrowded lounge in the past few months, it is still one of the best lounges in the world. If your end destination is Doha, you will end up in a separate arrivals lounge where you can relax, take a shower, refresh and finally leave at separate immigration lines.
Doha Airport Has One of the Most Exclusive Lounges 
All business class passengers can gain access to Al Mourjan Business Lounge, a lounge that spreads out on two floors, equipped with showers, nap facilities, dining areas, restaurants, cigar lounge, and family area. There are plenty of bar options serving alcoholic and non-alcoholic beverages, like exceptional Lanson Brut Rosé Champagne.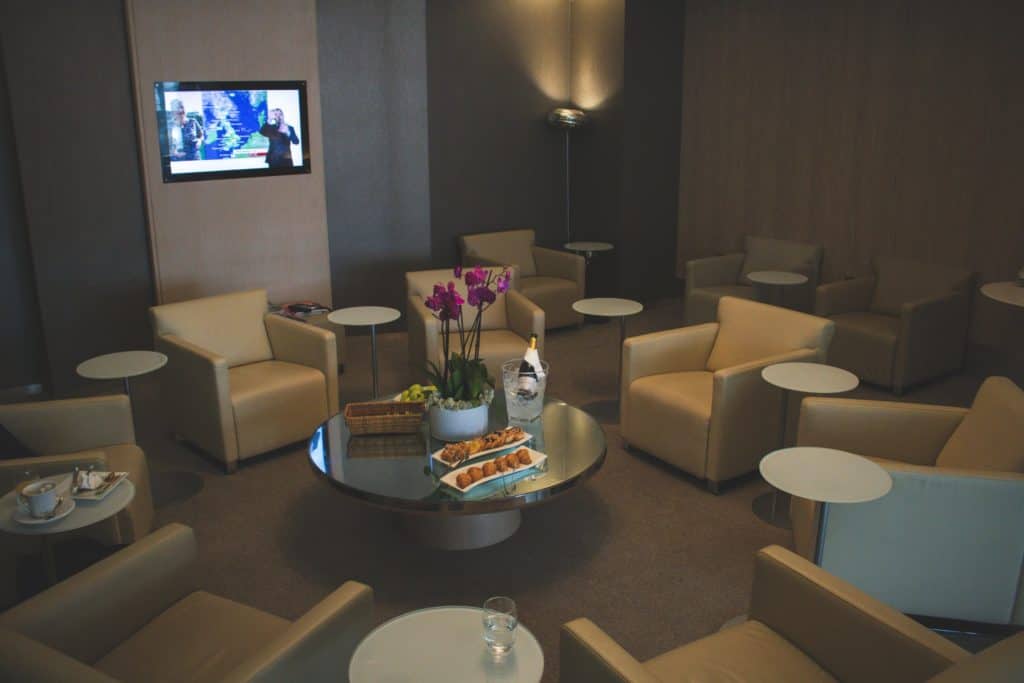 #5 Entertainment and WIFI 
Whether you are on a long or short flight or in Airbus A350-900 or some other aircraft, you will get a wide touchscreen monitor with remote control. All Qsuites are equipped with noise-canceling headphones, USB and HDMI ports, and a variety of music, film, and sitcom selections. Oryx One Communications is the wireless internet connection available on some of the aircrafts. Once the plane is 10,000 feet above the ground, you can access your e-mails, send free SMS, and purchase Wi-Fi through this system. 
Although it is not fast as Super Wi-Fi that can be purchased on Boeing B777 and Airbus A350, it will get the job done. Eventually, all aircraft will have this super speedy internet which you can purchase with a ticket. The price is set, and it is not based on the amount of data you used. There is a  great selection of programming and the 3-D moving map that is educational and fun to use for children. Also, some planes have exterior cameras offering an astonishing view of the sky and surroundings for those not near the window. Overall entertainment and WiFi get 4 out of five points on Skytrax.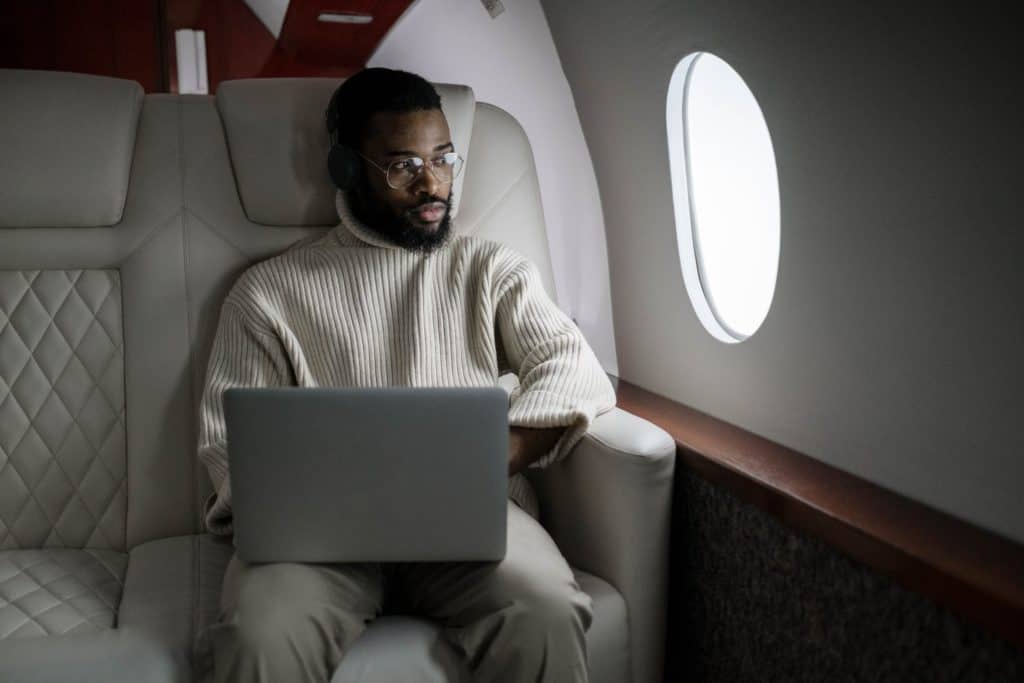 Changes in Business Class Fares – Good or Bad? 
QA is making changes in its business class fares for families. Some changes are good, while some are not so great, especially the mileage collection part. There are four different business class fares for families – Lite, Classic, Comfort, and Elite. Here are the main differences between these fares.
| | | | | |
| --- | --- | --- | --- | --- |
| What is included  | Lite  | Classic | Comfort | Elite |
| Lounge access | Lounge access can only be purchased | offers lounge access | offers lounge access | Offers lounge access |
| Mileage collection  | 75% miles   | 125% miles   | 175% miles | 200% miles |
| Advance seat assignments | No | No  | Yes | Yes |
| Changes and refunds | Offers for a fee | Includes one complimentary ticket change | Includes two complimentary ticket changes | Includes unlimited ticket changes and refunds to the original form of payment |
Qatar Airways Compared to Other Airlines 
If we compare QA with other airlines and their offer, we can fairly say it is among premium ones. From luxuriously equipped aircraft, amazing service, and excellent connections, you will get one of the greatest services with QA. Qatar Airways flies to 145 destinations on all six continents, and it is one of the youngest airlines with two cabin planes (business and Economy class) and three-cabin configurations with a first-class. In 2021, it was rated as the greatest airline by Skytrax for the sixth time. And TripAdvisor rated it among the ten greatest airlines globally, with a maximum of five points.
But aside from the things we have listed above, what is the thing that makes QA a world-class airline and results in so many enthusiastic and positive evaluations from its users? QA is one of the few to receive and honor as 5-Star Airline, leaving behind Emirates as a 4-Star Airline, rated by Skytrax. It is a leader in innovation and delivering high standards both on service and accommodations. It is among the most popular airlines for business class users, receiving the World's Best Business Class Seat reward. And we should mention that Doha Lounge has been awarded several times, too.