Ah, Msheireb (or Mushayrib, or Musheireb, depending on who you ask). I had a wonderful time exploring this area of Downtown Doha. It is historical and modern at the same time. This area is unavoidable if you spend any length of time in Doha. To give you a little bit of history about Msheireb, back in 2010 a project was started to restore and transform the city's rundown buildings and create a more modern downtown area, so in essence they decided to give Msheireb a much-needed facelift.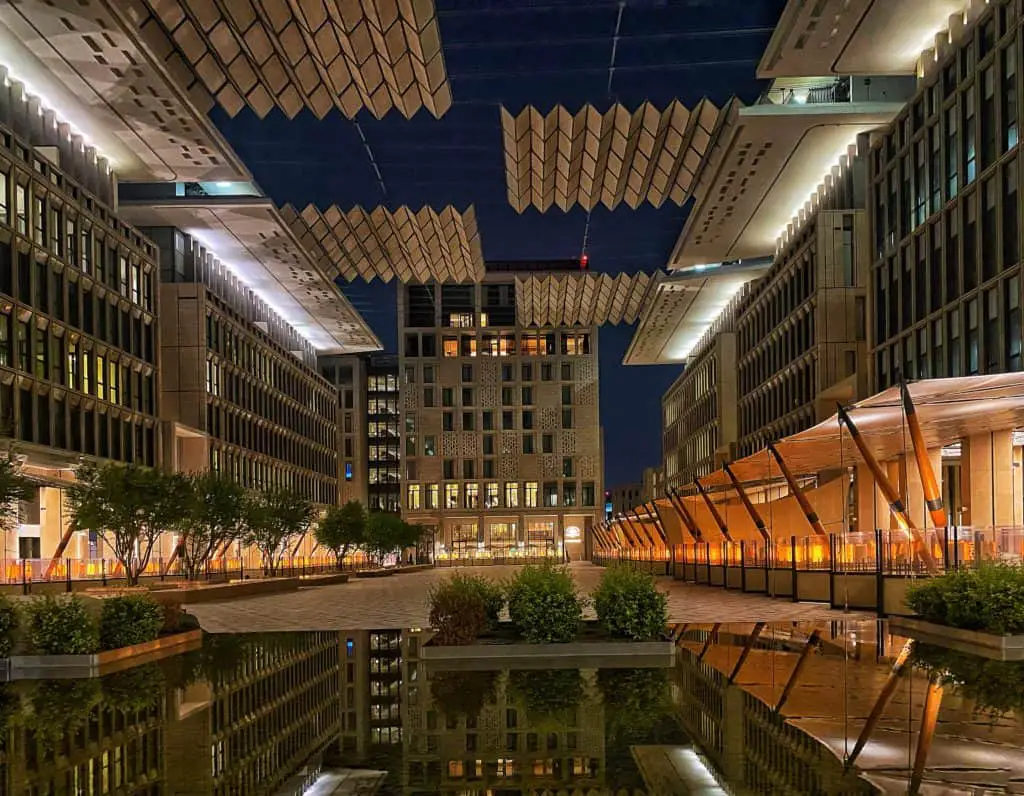 The project is still ongoing as of now, but once it's completed it's estimated that the overall cost of the endeavor will be somewhere between 5 to 6 billion dollars. This includes a total of 6 "phases", which have been divided up and divvied out to different companies. Let's just say there's a lot of chefs in the kitchen for this one.
The Msheireb is also located in a great spot for any Doha visitor. It rests between the highly acclaimed Souq Waqif and the palace of the Emir. There are four distinct quarters to this area, too. They include the Diwan Amiri Quarter, the Heritage Quarter, the Retail Quarter, and the Residential (Mixed-Use) Quarter.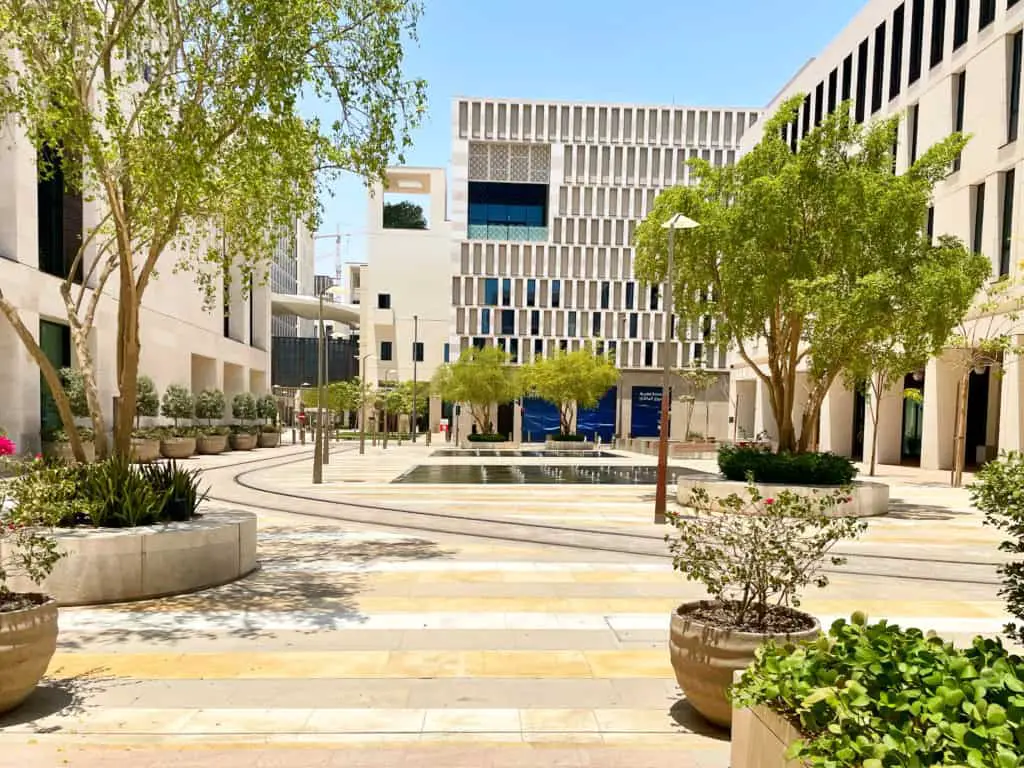 These quarters are not all equal in size. The biggest quarter is the Retail Quarter which features a mall, supermarket, movie theater, a bunch of cafes and restaurants, and a galleria. While I did spend quite some time checking out the various eateries in this area (which I will go into further detail later), my favorite spot for sure was the Msheireb Museums, located in the Heritage Quarter.
The Msheireb Museums definitely go on my "Must-See" list when visiting Doha. First and foremost, I want to point out that the Msheireb Museums are FREE to enter and explore. They are open Monday through Thursday & Saturday from 9AM to 5PM and Friday from 3PM to 9PM. They are closed on Sundays. The history of Qatar is fascinating. I'm not a huge fan of historical sites (I'm more of a foodie, in case you can't tell), but the houses of the Msheireb Museums kept me intrigued and provided a lot of information in a fun way.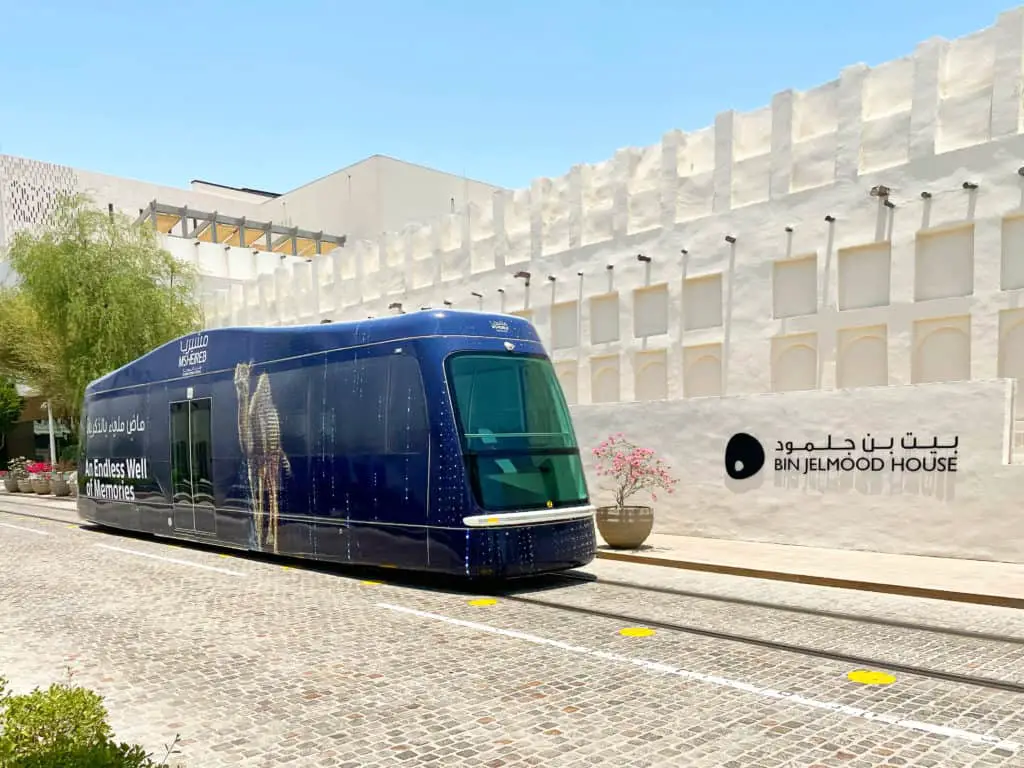 One thing that I appreciate about the Qatari culture is that they own up to their history. There are 4 different houses that you can walk through here include the Bin Jelmood House, the Mohammed Bin Jassim House, the Company House, and the Radwani House. Each one focuses on a different aspect of Qatari history.
To briefly describe what each house covers: the Mohammed Bin Jassim House covers the evolution of the Msheireb area. You will be able to see how the various alleys were built up to become modern apartment and houses and an entire town. The Bin Jelmood House discusses how Qatar was built up by initially using slaves and then how the country outgrew that practice and eventually abolished slavery. 
The Company House illustrates the various roles that Qataris had to play in order to provide for their families. Here you can see how the country went from relying on pearling to becoming one of the most oil-rich countries in the world. And lastly, the Radwani House, gives an in-depth look into the normal lives of Qatari families throughout time. The Msheireb Museums have got to be the #1 attraction in this part of Doha.
Moving on to the food. There are two restaurants that I went to that absolutely blew me away here. The first was O'Glacee Restaurant and Bar. This one is located inside the Alwadi Hotel Doha. They offer a variety of dishes at this restaurant. I went to meet up with a friend for brunch and a couple drinks on Friday afternoon. It was a little steep as far as the prices went (399 QAR = about $110), but the quality of the food and the spectacular views of the Msheireb made it worth it. Not to mention the poolside service. The burger here was very tasty. We were there in the mid-afternoon, but I hear that this restaurant gets even better in the nighttime when things get busier and cooler looking as far as the lighting goes.
While O'Glacee was great, my friend suggested we go to a different place for dinner. She lives in the area, out in Bin Mahmoud actually, so I was more than happy to get a good recommendation from her. We had spent that day casually hanging out around Msheireb, and when dinnertime came she led us to the Al Adhamiyah Iraqi Restaurant.
This is apparently where lots of the locals hang out. For the record they had an amazing lentil soup. I went with an appetizing Iraqi Masgouf (a whole fire-grilled fish), while my friend opted for the lamb kabab. We probably spent a good two hours here. It was a very casual, laid-back atmosphere and the tea they serve was a great way to top off dinner. This place not only impressed me on the serving size, but the bill at the end was a lot lower than what I expected for the food and service we received.
Overall, Msheireb may not be a priority if you're short on time in Doha, but if you're in town for a few days, or on a vacation, you should definitely set aside a half day to explore this historic spot. There are plenty of shops, eateries, and educational activities to enjoy. Perhaps one of the best aspects of the Msheireb is its location. Since it's located right in the heart of Doha, you can easily enjoy the historical sights and then, after taking a look around this part of town, you can head on over to the Souq Waqif, Katara Beach, or just go to one of the luxurious hotels located along the Doha Corniche.
Doha is an amazing city and offers lots of activities for all sorts of travelers, but I believe you may be hard-pressed to find one that is so historical and so rich in culture. Qatar is one of the most humble countries in the world and it offers a true fairytale-style getaway.