My husband and I decided in July that we'd take our nephews on vacation to Qatar on my next business trip in January of the following year. We knew it was going to take some major planning, so we wanted to start early. It would be our first international trip with the boys.
Prior to our trip I decided to do a little research and find some fun things to do with the family. We knew it wasn't going to be extremely hot during that time, but it was after the major holidays, so we were able to score some cheap flights and the kids would still be on their winter break.
Having 2 boys with us, a 6 and a 10 year old, I knew we'd need to find somewhere for them to work out their energy. I kept coming across the Aspire Zone in my search and figured that it was definitely the answer we were looking for.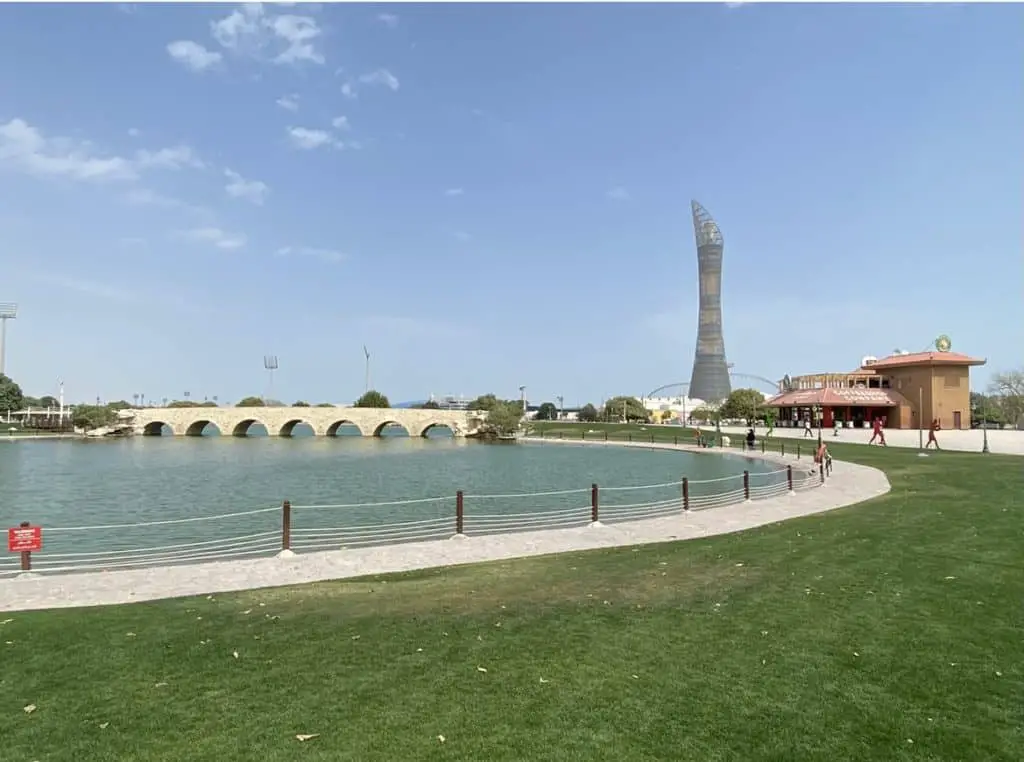 What Is Aspire Zone And Where Is It?
Aspire Zone, which I found is commonly referred to as Doha Sports City, is a popular multi-sports and recreational complex that features the Khalifa Stadium, which will be home to the 2022 FIFA World Cup, the Hamad Aquatic Center, Aspire Park, Aspire Dome, and many other facilities.
Since we were already planning to go visit the Villaggio Mall anyway to pick up some souvenirs, we decided we had to check it out to see what all the fuss was about. Located in the Baaya district, we didn't have any trouble finding it – it's huge, so you can't miss it! It was actually conveniently right next to the Villaggio Mall (which is known to be Qatar's most popular mall) and the Aspire Tower (which is Doha's tallest building).
What's There To Do For Families?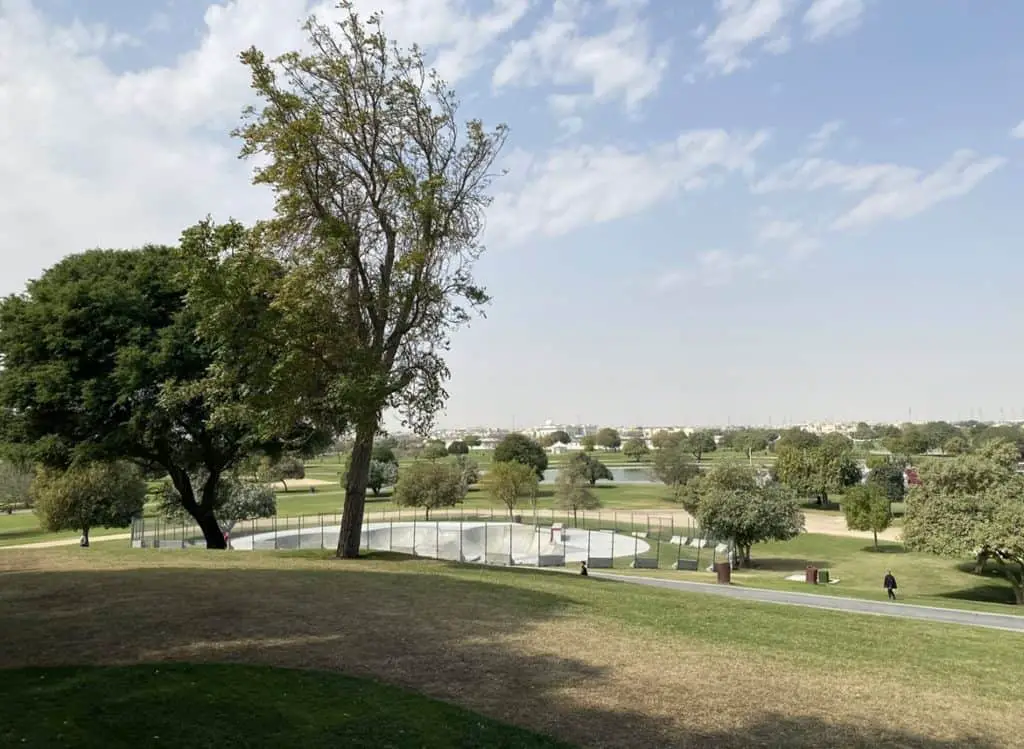 As mentioned earlier there are many facilities for visitors to enjoy inside the Aspire Zone. Upon our arrival we found that the area was just as massive as we had imagined, and while we knew it was big, we didn't really understand just how many activities we could really have access to and take advantage of there.
Needless to say once we got there we found many things that we wanted to do, but since we were a bit pressed for time, we didn't get a chance to fit everything in. Had we known its vastness we would have set aside an entire day for it.
A quick list of what we didn't get a chance to check out includes: the Khalifa Stadium, Aspire Trampoline Park, the Hamad Aquatic Center, and the Aspire Tower. Also, even though I wouldn't have been permitted to enter, I have to say it would have been a good experience for my husband to take the boys into the Aspire Mosque.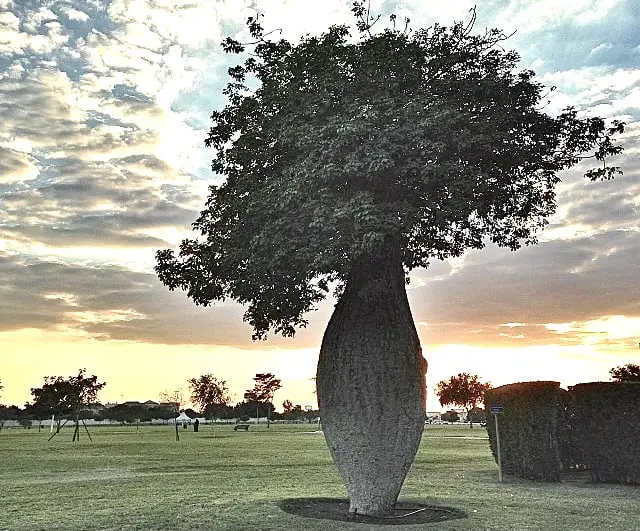 We mainly took advantage of Aspire Park and began with a brisk walk along one of the jogging trails. We stopped at the children's playground to allow the kids a chance to do even more running around (but more importantly to give me and my husband a much-needed break).
I must admit, for being in the middle of a desert oasis, the park did a fantastic job of maintaining a lush green landscape – including the addition of the gorgeous silk floss trees! The speakers around the park featuring bird sounds were a nice touch, too. We also managed to fit in a stop to see the only lake (appropriately named Aspire Lake) in Qatar and take some family photos.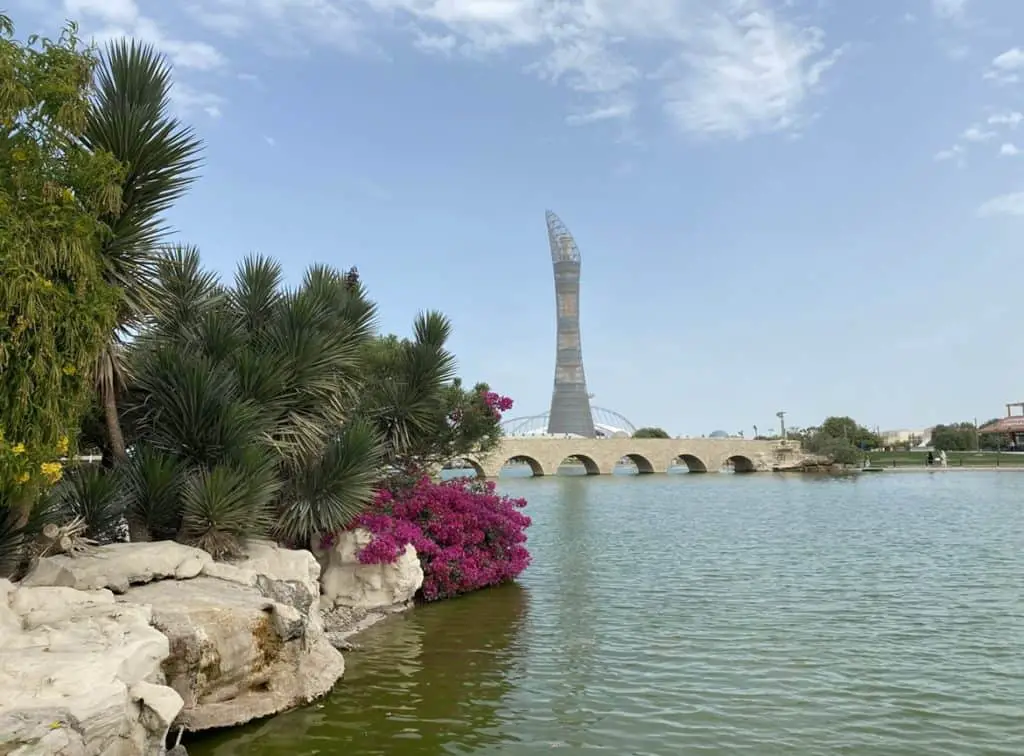 There was also a cute coffee lounge where we were able to snag an espresso and something quick to eat before wrapping up our park trip. Also, just a side note, we were visiting in early January and I noticed signs around the park indicating that they would be holding the Aspire Lake Festival soon, unfortunately it was due to take place after we were scheduled to leave.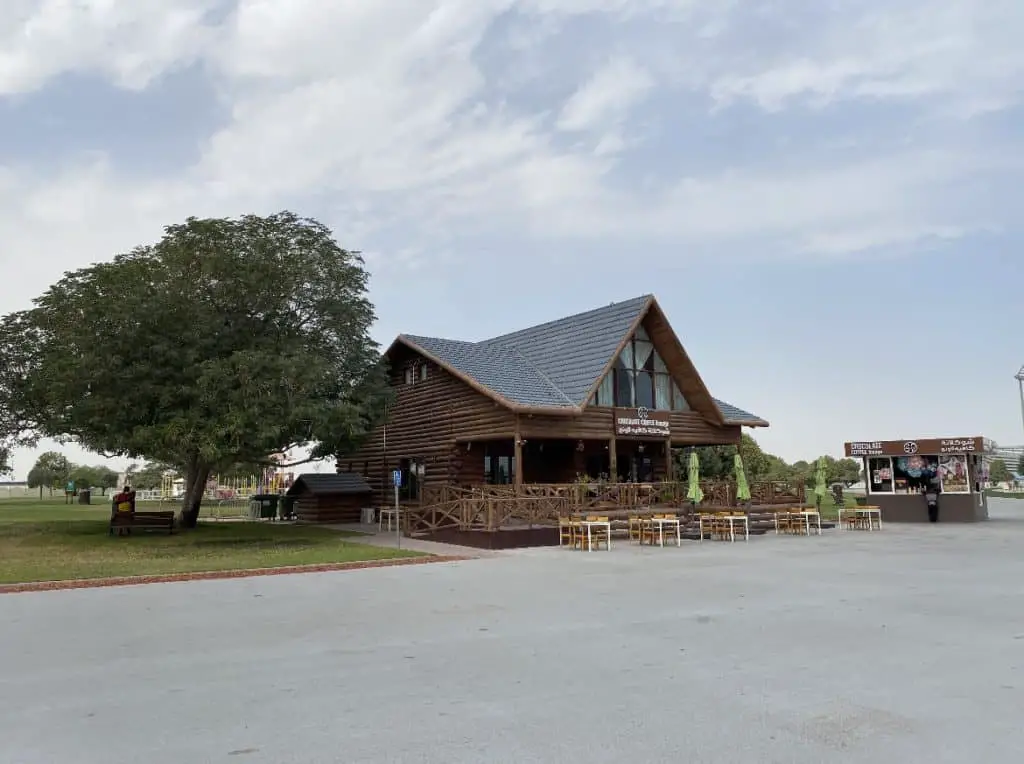 I would have to say that if our family was a bit sportier, and if we had a little more time to spend there, we definitely would have taken a trip to the Hamad Aquatic Center and possibly played some 2-on-2 basketball, but the time flew by and by the time we were finished exploring the park we decided it was time to start heading to the mall before they closed.
What If It Was Just Me And My Husband?
While we did visit the Aspire Zone with the whole family I have a feeling it would have been a different experience had it just been my husband and I. There are plenty of activities to keep any sports fanatic (and especially young children) busy, but there's also other shops, hotels, and restaurants in the area that we would have been more likely to stop and enjoy if it was just him and I.
Staying at the Aspire Tower (or the Torch Doha) would have been a must, at least for one night, and a picnic by Aspire Lake sounds like a great date. That would be followed by a gondola ride inside the Villaggio Mall, of course, and a delicious dessert at one of the many eateries inside the mall.
The Aspire Zone is not just for families with young children. As you can see there are plenty of options regarding activities for couples inside Doha's Aspire Zone.
One Final Note To Consider
If there's one piece of advice I could give you it would be that if you're scheduling a visit to the Doha area in Qatar, or more specifically around the Aspire Zone, make sure to have a plan as to what attractions you want to see and what activities you want to make sure you do.
Our retreat to Qatar was amazing and we didn't hit any major snags, which is miraculous traveling with two young boys, but if there's one thing I could change it would be to have done a little more research prior to booking our flights and hotel.
So, if you want to ensure the best trip possible make sure that you do just a little bit more digging and see if there are special events that will be happening around your area during the time you want to be there. I feel like we would have enjoyed our vacation even more if we had been able to see the Aspire Lake Festival (apparently it's a big deal) and there are many other events held throughout the year, so double check their events calendar and plan your vacation accordingly.