A trip to Doha can bring a lot to the table. The city has so many great attractions to enjoy. Whether you're looking for a national landmark, unique art, a lesson on history, or a stop at a popular museum, Doha will not disappoint. One adventure that comes highly recommended, especially for first time travelers to Qatar, is one of the Doha City Tours. Listed below are a few of the top ones to check out.
Doha: Private 4 Hours City Tour by Golden Adventures Qatar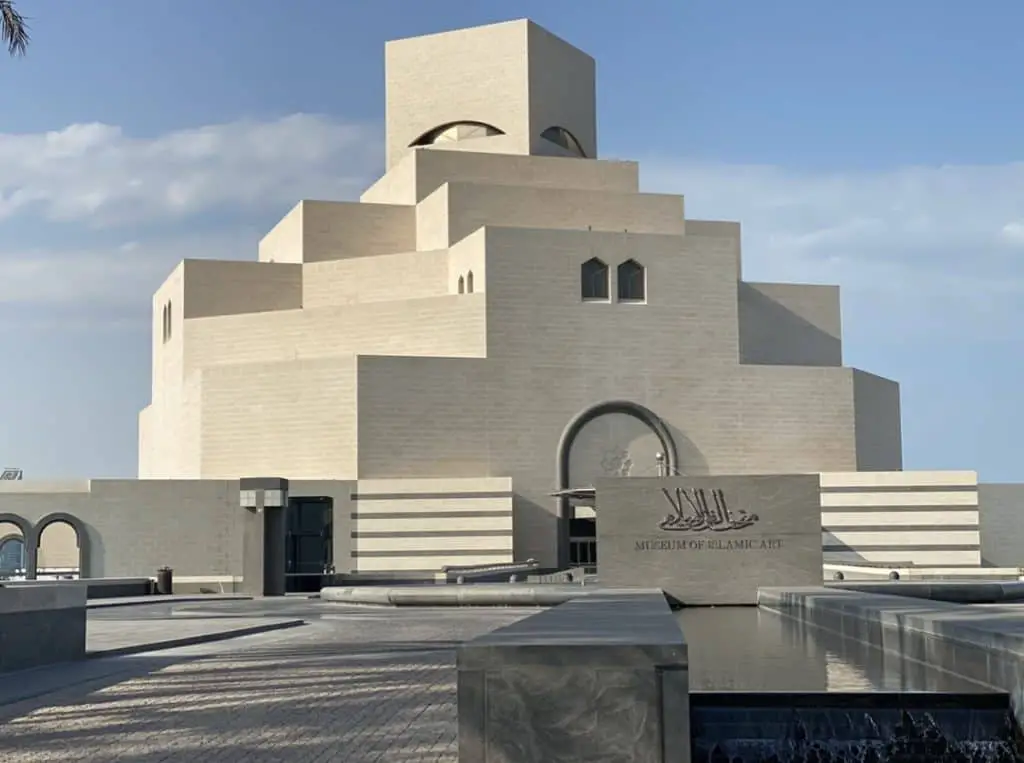 This is a 4 hour tour that helps to introduce you to the city of Doha. Doha is always developing and adding to its amazing landscape. This tour will stop at more than 4 must-see venues and allow you a little bit of time to explore each one.
You will make a 1-hour stop at the Museum of Islamic Art, 30-minute stop at the Katara Cultural Village, a 45-minute stop at The Pearl-Qatar, and an hour at the Souq Waqif. There will be one final 15-minute stop at the State Grand Mosque, too. Along the way you will see lots of other popular Doha attractions that the guide will likely point out. The guides are very knowledgeable and most even offer some fun trivia to keep the ride interesting
There will also be beverages, like water, coffee, tea, and soda, included with this tour. The cost to enter the venues (if any) are not included, so you should budget those in. The cost for this tour is just over $100 per person and they offer a 24-hour cancellation for a full refund.
Doha Night City Tours by Falcon Tours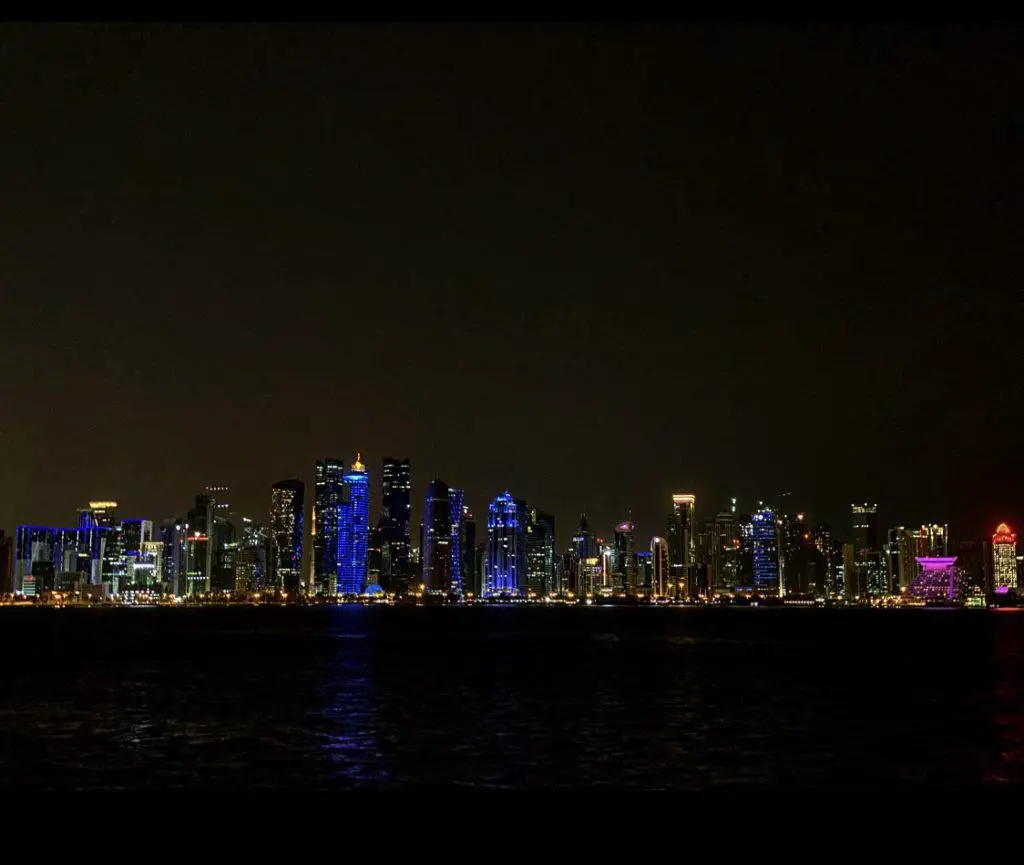 This tour can last from anywhere between 4 and 5 hours. You will get to beat the heat by taking advantage of touring at night. You will make a 20-minute stop at The Corniche, spend 45 minutes at the Katara Cultural Village, 45-minutes at The Pearl-Qatar, and a whole 2 hours at the Souq Waqif. This is a good option for those looking to do some fantastic souvenir shopping. Get to know your tour guide and don't be afraid to ask them to take your picture.
Along the way you will also get to pass by the West Bay and the Museum of Islamic Art. This one offers an upgrade option to include a meal, but will at very least include coffee, tea, and water. The vehicle used will also have air-conditioning. They can either schedule your pickup from the airport (which is a great option if you're just in Doha for a layover and aren't actually staying in town) or from your hotel.
One thing to note, for families with infants and/or toddlers, is that they do not have any type of carseat for your baby. This doesn't prevent you from taking the tour, just know that the child will be required to sit on your lap or in your arms. This particular tour starts at about $105 per person.
Guided Doha City Tour by Falcon Tours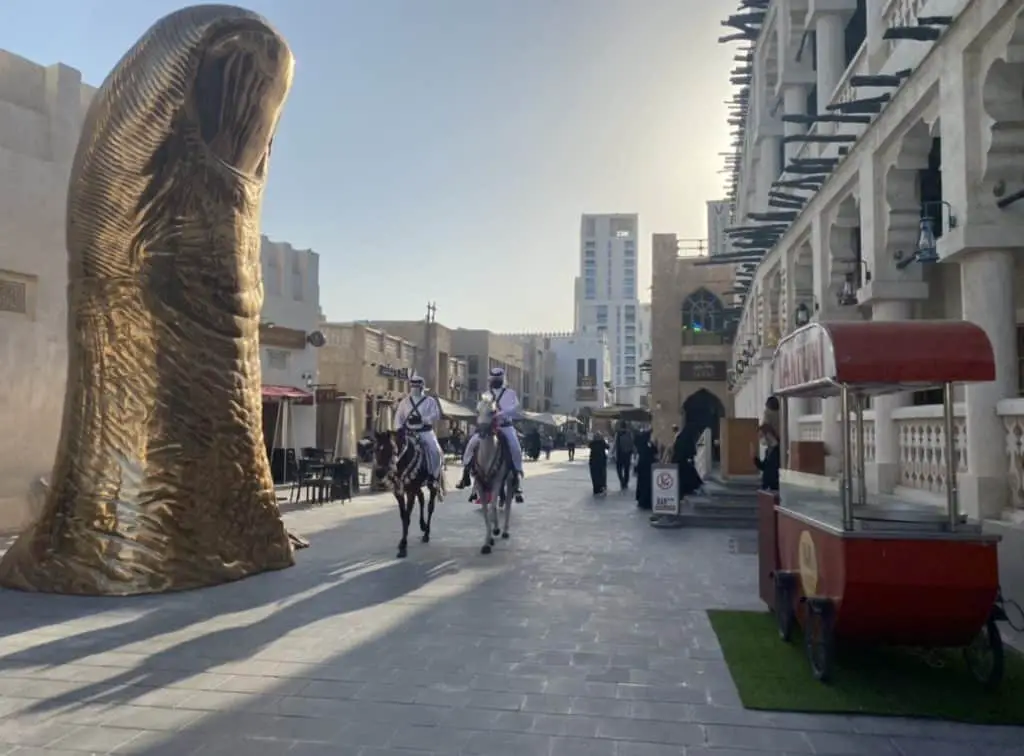 This tour is approximately 4 hours and includes a brief 10-minute stop at the Corniche, an hour at the Museum of Islamic Art (admission IS included), a half-hour at the Katara Cultural Village, 10 minutes at The Pearl-Qatar, and an hour and a half at the Souq Waqif. This might be one of the better bargains since the cost of the tour is only around $110 and the MIA admission is included.
Bottled water is included as you're navigating from location to location in the air-conditioned vehicle. The tour guides for this company, no matter which tour is booked, really make the experience special. They know a lot about Doha and are always more than happy to share their knowledge. They are friendly and professional and it's obvious that they really enjoy their job.
Doha-City Tour With Anna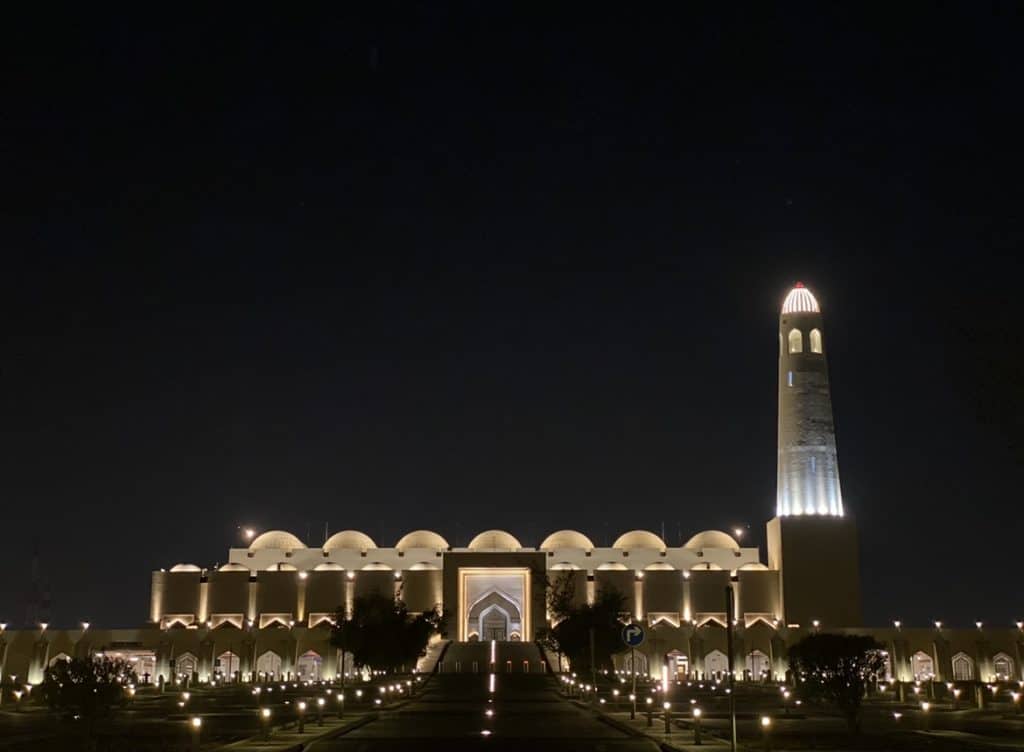 This is the one to take if you're traveling with infants/toddlers and would feel more comfortable strapping them in a carseat (just make sure you request it ahead of time when booking). Anna is well-versed in all things Qatari. Even though she is from Poland, and speaks numerous languages (including English, Polish, Serbian, and more), she remains friendly and eager to help.
She loves taking travelers all around Doha and sharing her knowledge with anyone that's willing to listen. The tour itself lasts from 4 to 5 hours and includes stops at the MIA Park for a half hour, Katara Cultural Village (45 minutes), The Pearl-Qatar (30 minutes) and the Souq Waqif for an hour. There is also a 20-minute stop for the State Grand Mosque (entrance is included). Unscheduled stops are not completely uncommon, especially if you're willing to pay a little more.
This tour costs around $115, and for the level of service, the amount of information you will learn, and the fun you will have, it's worth every penny. Anna has a knack for making people feel comfortable and all the little factoids and tidbits of information she will share with you will have you leaving the tour feeling like an expert on Qatari culture and history.
Any tour that you settle on will help to make your trip to Doha complete. They are all similar when it comes to the stops they make and the price you will pay. Really, the main thing you should spend time comparing is the amount of time you spend in each place. Your best bet would be to do a little research on each attraction and figure out which ones you would like to spend more time at.
If you're a history buff you will want to maximize the amount of time you spend at the Museum of Islamic Art. If you enjoy shopping sprees it's likely that you will want as much time as possible at the Souq Waqif. Alternatively, if there's a spot that is not too common, like the Msheireb Museums for example, you might want to find a Doha city tour based around the venue you want to see.
By the way, if you do want to visit the Msheireb Museums I would definitely recommend the Half-Day Private Msheireb Museums and Souk Waqif Tour by Qatar International Tour (QIT). It costs around $110 for about 4 hours and is full of amazing sights with its focus on the Souq and the Msheireb Museums.