The term "best" is a very relative term. What's "the best" for one person may not necessarily apply to another. In my own opinion, that's the way it should be. However, when it comes to Doha, Qatar, there are a couple of malls that do certainly stand out above the rest.
Doha has so many things to offer to its visitors and luxurious malls with name brands and unique items you can't find anywhere else is just the tip of the iceberg. Listed below are a few of the best malls (in my opinion) in Doha and I will tell you why. If you enjoy shopping, or even just window shopping, the following Doha malls should not be missed during your trip to Qatar.
Mall of Qatar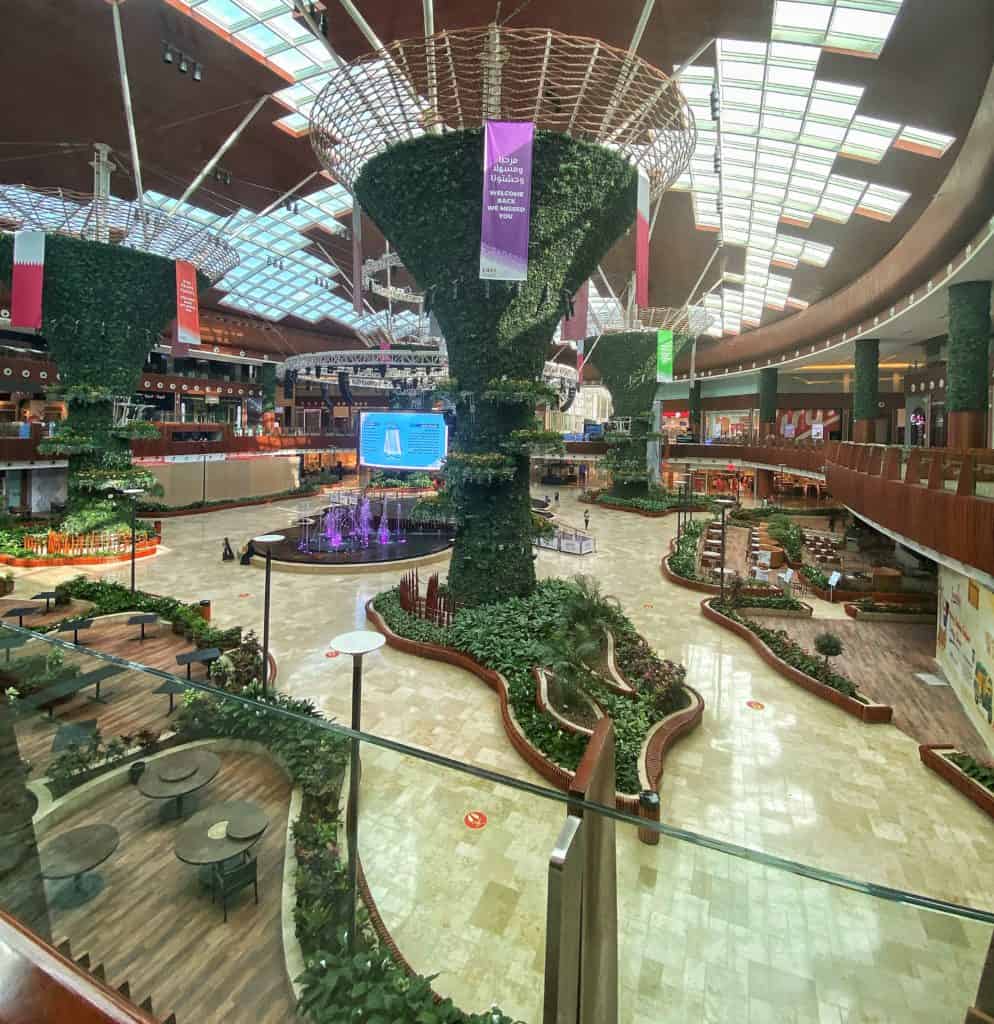 This mall is located in Al Gharrafa, Qatar, just outside of Doha. It has close to 500 shops and is fully air-conditioned. It doesn't only offer plenty of shopping, but there is also a movie theater (Novo Cinemas), bowling alleys, and even two play zones for the kids. One is called KIDZMONDO and the other is EXTREMELAND, which is basically a huge arcade with some rides for the kids.
Perhaps the biggest draw, at least for the locals, is the huge revolving stage near the center of the mall where they host plenty of live shows throughout the year. The entertainment ranges from professional dancers, live music, and even circus acts.
Their hours vary, but as of now they are open 10AM-10PM Sunday through Wednesday, 10AM-1AM Thursday and Friday, and 10AM-11PM on Saturdays. Also, their onsite dining options are impressive, not only in how many eateries they have, but also the variety of cuisines offered.
Villaggio Mall
This mall will have you forgetting you're in Doha at all. Once you walk in you may think that you've been transported straight to Italy. This mall is not only known for its amazing shops and brands, ranging from Louis Vuitton to Christian Dior, but also for the Venetian art and architecture you will find everywhere and the Gondola rides. Yes, they have an actual river flowing throughout the mall.
It's claimed that this mall actually brings in an average of 50,000 people per day. That's a lot of foot traffic! The parking lot is an attraction on its own, being able to house up to 13,000 cars. If you visit this mall make sure to bring your camera. And don't forget to look up and admire the gorgeous painted ceilings.
This is a great mall for family fun, too. They have an ice-skating rink, onsite IMAX movie theater, go-karts, and plenty of dining options. The Gondolania Theme Park shouldn't be missed, either. The mall is located next to Aspire Park and is open Sunday to Wednesday from 9AM to 10PM, Thursday and Saturday from 9AM to 11PM, and Fridays 9AM to 11AM and 12:30PM to 11PM.
Doha Festival City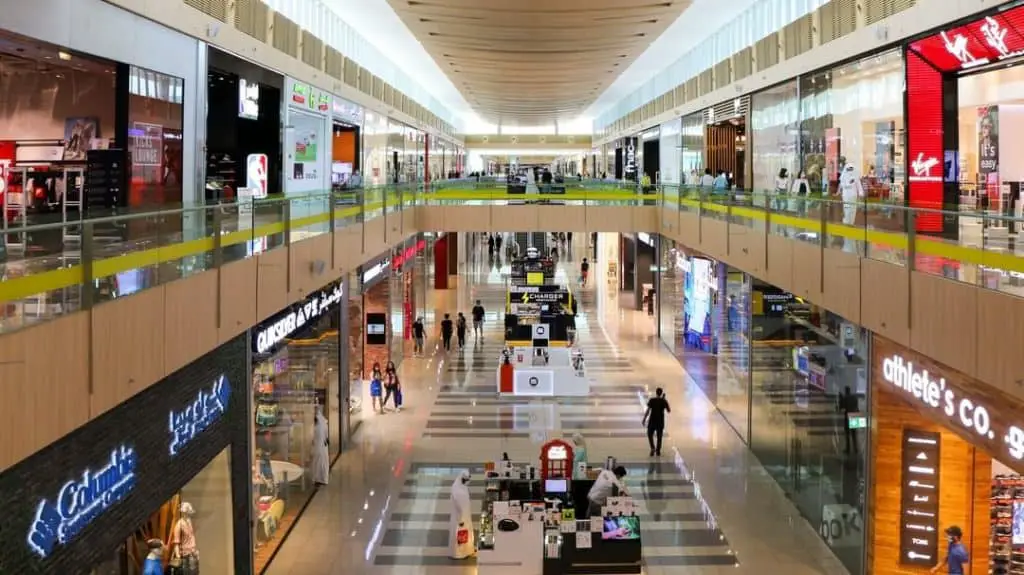 If you're looking for a place for the kids to enjoy while you get your shopping done, head here! Doha Festival City is HUGE. I mean like 6.5 Million Square Feet Huge! It has anything and everything you would need and want. They are also home to the Angry Birds World theme park.
If you think that is all, you would be quite mistaken. They not only have one theme park, but two! They offer a unique snow theme park called Snow Dunes, which has sledding and other fun winter activities and the snow gear is included with the entrance fee. Besides those two parks they also have mini-golf, outdoor leisure trails, onsite theater, escape room, and a video-gaming hub (called Virtuocity) that includes an eSports arena and other immersive experiences. This mall really has it all.
Besides these awesome venues they also have an IKEA. Depending on the activities you choose to do while you're at Doha Festival City you may even forget you're even at a mall. The mall itself is open from 10AM to 10PM Saturday to Wednesday, Thursday from 10AM to 11PM, and Friday 10AM to 11:30AM and 1PM to 11PM. The other venues, like the theater and theme parks, may have their own hours of operation. 
City Center Mall Doha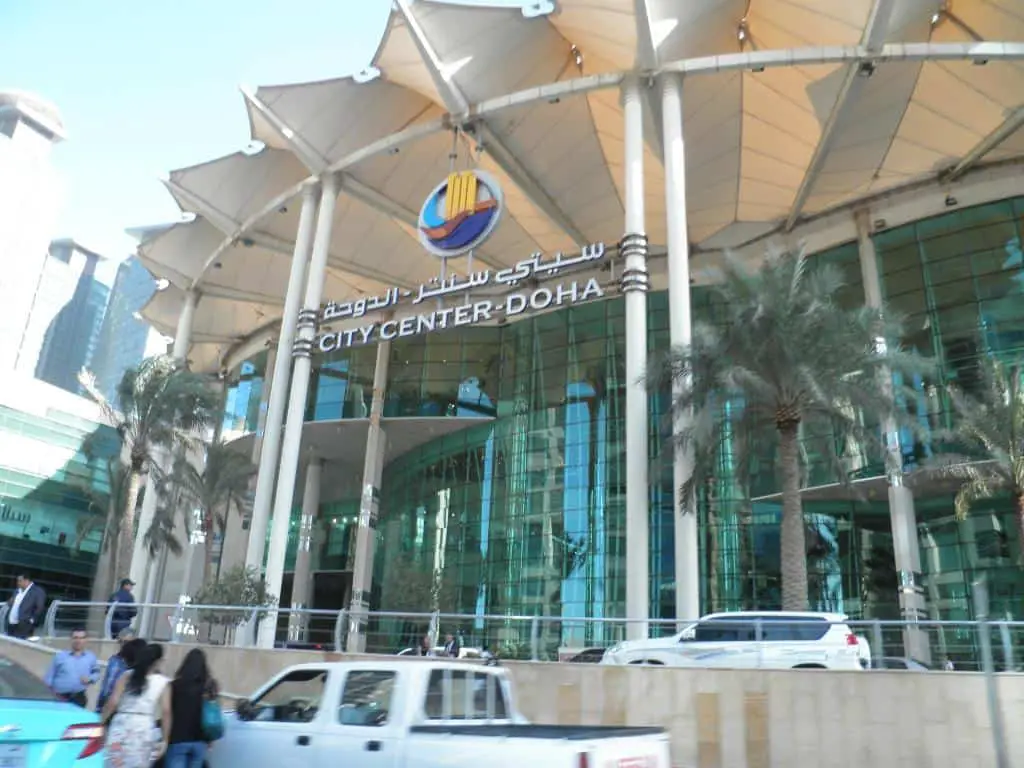 This is where the locals shop. They carry name brands like Adidas, Nike, and others. If you're visiting and trying to stick with a budget, this is the mall for you. There are plenty of shops featuring electronics, clothing, perfumes, fine jewelry, and other mall essentials.
They also have a grocery store inside called Carrefour. Their food court includes well-known options like KFC, Burger King, Arbys, Chili's, and Applebee's, among others. Some locals say that this mall gets crowded, and it's no wonder. It's affordable and still high-class. They also have fun (and inexpensive) things to do with the family. There's a bowling alley, a cinema, cafes, an ice rink, Fun City arcade, and much more.
If you're out and about without too much direction of an exact thing to purchase, this is a good mall to spend some time at. It won't break the bank and you're likely to find some amazing deals. Currently their hours are Sunday through Wednesday from 10AM to 10PM, Thursday and Saturday from 10AM to 12AM, and Friday from 10AM-11AM and 1PM to 12AM.
As you can see there is no shortage of malls in Doha. There are still many more to choose from depending on what exactly you're looking for. Most of the malls in Doha offer more than only an amazing shopping experience, but also something for every member of the family. From the toddlers to the senior citizens, everyone in the party is sure to have a great time, no matter what mall you venture out to.
One other thing, the Souq Waqif (not sure if this market would be considered a "mall") is definitely a must-see while you're visiting Doha. If you're looking to immerse yourself into the Qatari culture this is the best place to do it. Here you can haggle with the sellers, too, so you're sure to get even better deals than what you would find in any Doha mall.