Doha offers a wide variety of activities for its visitors. There is a plethora of museums, countless restaurants, and lots of unique shops. One thing that may not immediately come to mind when planning a trip to Doha is all of the different parks in the area. If you want to take full advantage of Qatar's capital you will need to ensure that you take some time out to really enjoy some of these spots as they are truly some of the best parks in Doha.
Best Doha Park For Kids: Sheraton Hotel Park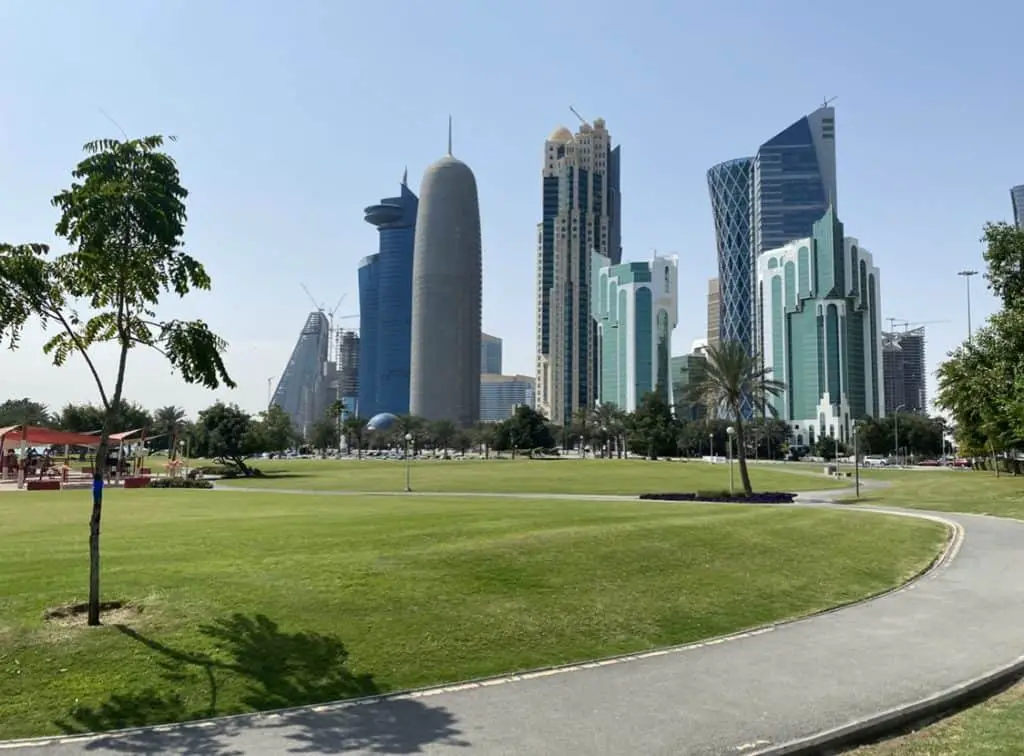 This park offers a lot of greenery (for being in a desert country) and is conveniently located right behind the Sheraton Grand Doha Resort. This is located on Al Corniche Street and, since it's along the Corniche, it offers some amazing views of the Doha Skyline and West Bay. The location, however, is not the best thing about this park.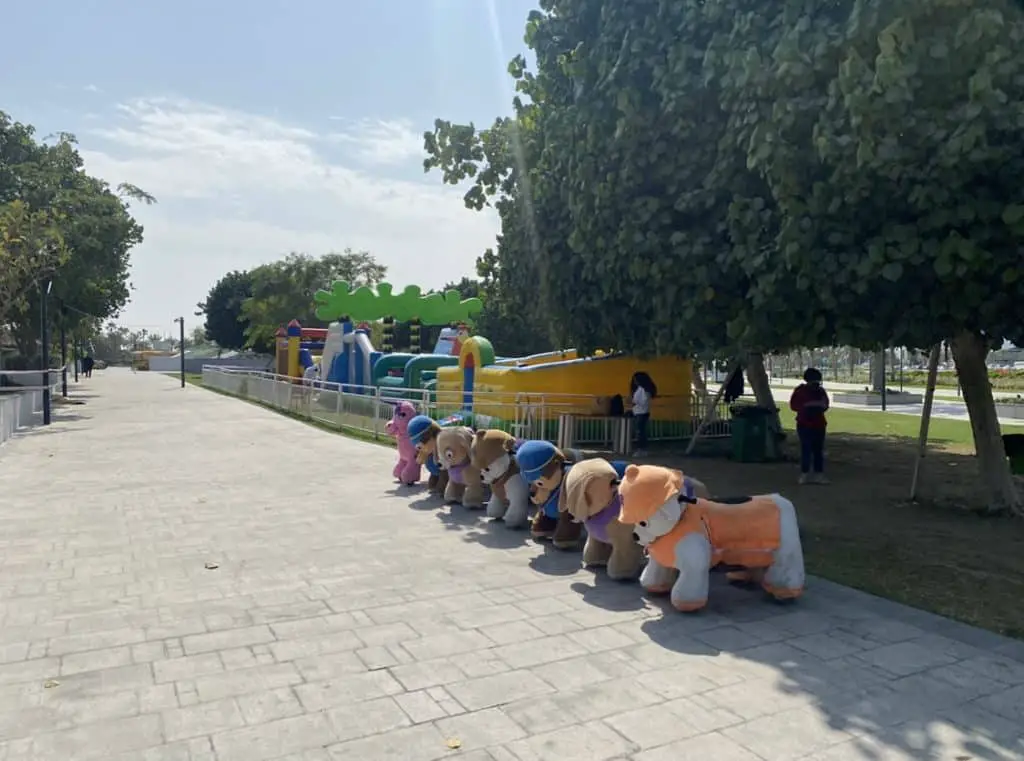 Qatar is hot and the reason this park is such a great option for families with children is that there are lots of water features and play areas to help keep the kids cool. They also offer 24-hour security and a huge playground. If you have any little ones that need to let go of a bit of energy, this is the place to go. There are also plenty of nearby dining options, kiosks and restaurants, for when hunger strikes.
Best Doha Park For Sporty People: Oxygen Park
While staying fit may not be at the top of a vacationer's to-do list there is a park readily available for those that are looking to squeeze in some cardio while visiting Doha. Oxygen Park is huge (over 32 acres!) and has numerous trails for jogging and biking as well as plenty of picnic areas for those looking for a nice day out.
The park has introduced a breath of fresh air to the Doha community (literally) by providing a safe and green atmosphere filled with lots of different plants (almost 120 different types). There are plenty of washrooms, benches, rooms for prayer, and many other useful amenities all around this park. Best of all, it's open and well-lit at night, so you can even fit in that workout after the sun sets when it's not so hot.
Best Doha Park For Opportunistic Travelers: Museum Of Islamic Arts Park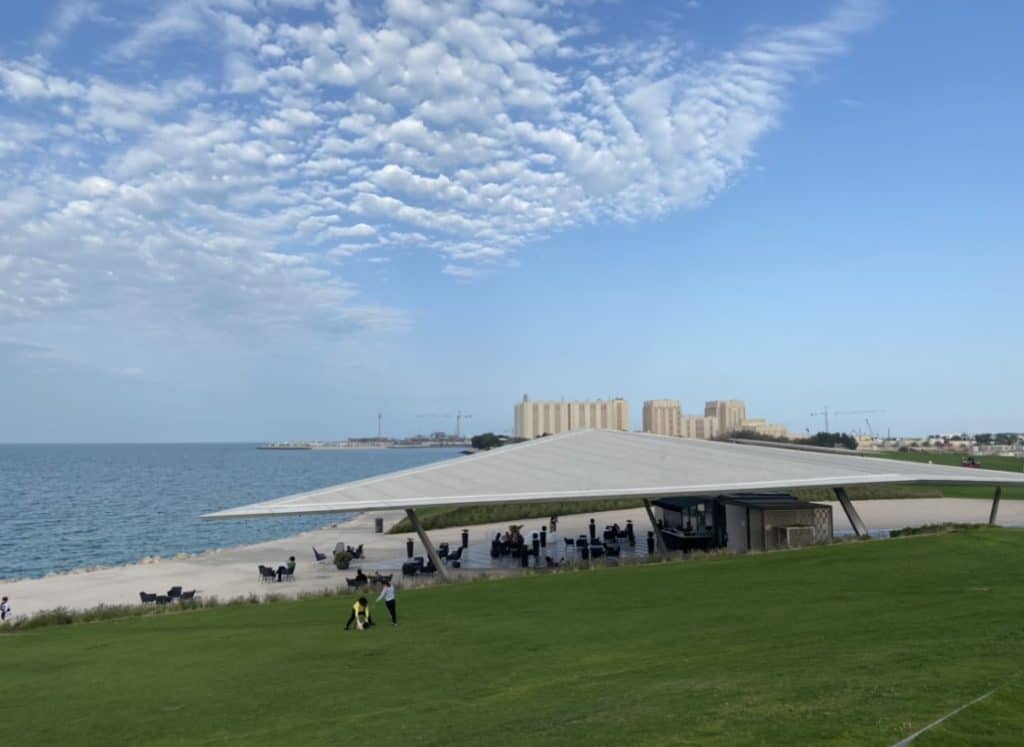 Chances are if you're in Doha you're likely to be penciling in a trip to the Museum of Islamic Arts. If that's the case I definitely recommend that you opportunistically plan a visit to this park. MIA Park is known for hosting lots of different events throughout the year, including activities like outdoor movies, yoga lessons, and more.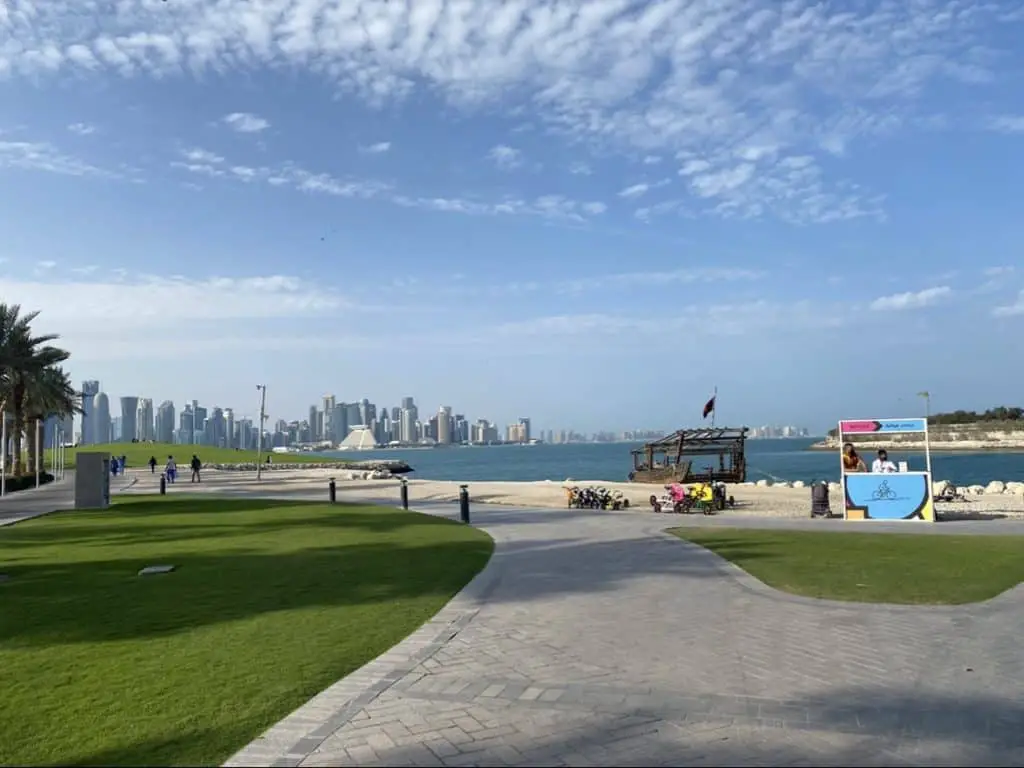 For kids there are lots of activities like trampolines, climbing ropes, and slides to enjoy. If you aren't in the mood for walking too much you can even opt to rent a bike. This will ensure that you can get the most out of your visit and see all that there is to see.
Best Doha Park For People With Pets: Al Bidda Park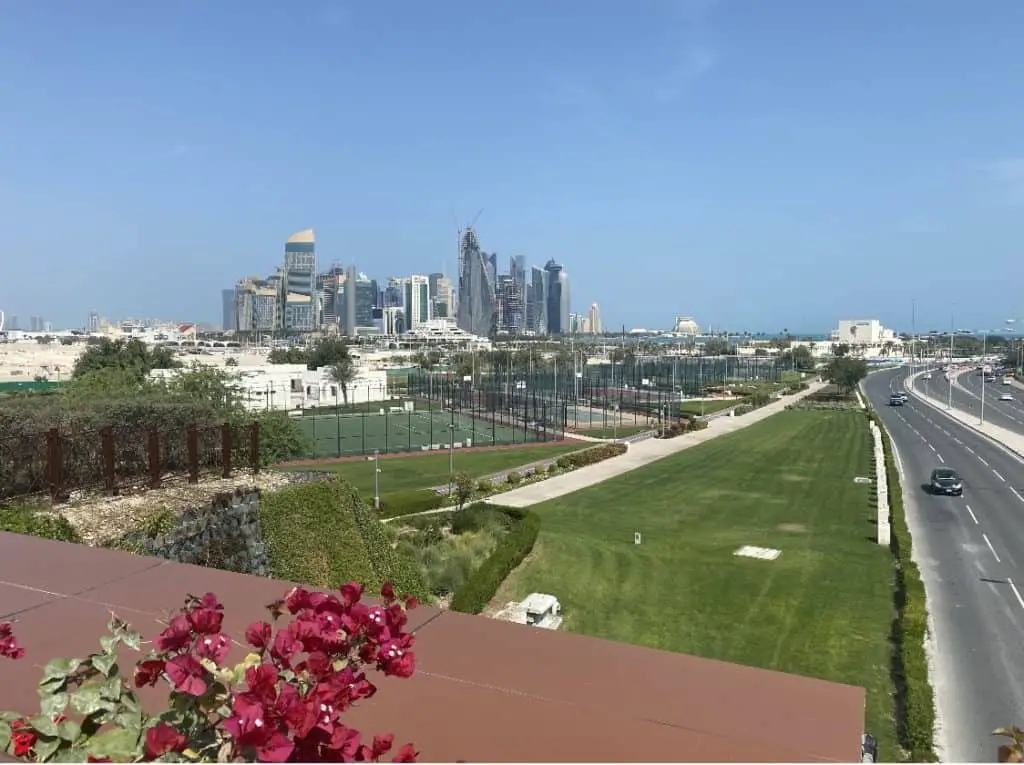 This park is huge and offers a wide variety of activities including basketball, soccer, jogging trails, fire pits and more. It's also great for (leashed) pets since it offers such a large amount of acreage and plenty of green grass. It's a short walk to the Souq Waqif, so if you're planning to stop by the popular market to have a look around, you can also pencil in a stop at this park. There are lots of great things for kids at this park, too. They have playgrounds with slides and swings and even ziplines.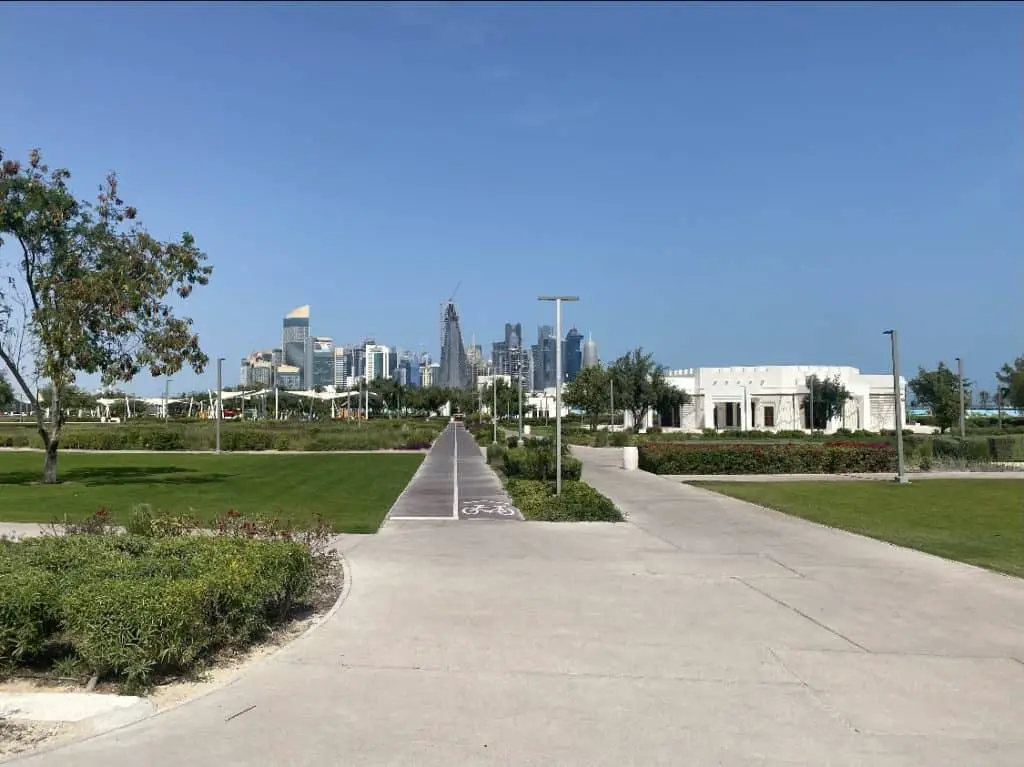 One of the best aspects of this park is that it's located along the famous Doha Corniche, so not only do you get a great recreational park, but it comes with some amazing views of the West Bay and the Doha Skyline. It's probably the most perfect picnic spot in all of Doha. Make sure that if you do visit this park with the family that your phone/camera has a full charge. You will definitely encounter lots of great photo opportunities here.
Best Doha Park For Those Looking For Variety: Al Khor Park
This park is actually one of Qatar's oldest parks. It was closed down in 2010 for some much-needed TLC and finally reopened in 2016 with a few major upgrades. They invested close to $70 million dollars to bring this park back to life. This park isn't like the other parks on this list. While it does offer a lot of things the other parks do, like fun play areas for the kids and plenty of benches for resting, they also have a bunch of other cool features.
One of the biggest draws for this park is their zoo, which features exotic birds, zebras, and emus, among others. This is one of the only parks in Qatar where you can get up close with the animals. They also have a train you can ride, waterfalls and fountains, an aviary, mini-golf course and lots of little eateries. This is a must-visit Doha park, for sure!
Best Doha Park For Beach Lovers: Simaisma Park
If you're in the mood for some fun in the sun I would definitely recommend a trip to Simaisma Beach. They have a great playground area with barbeques and picnic spots and it's just a stone's throw away from the water. This will require a bit of a drive, but the area is pretty amazing and well worth it.
The beach does get a bit crowded, so I would suggest getting there early, and there's not too much around in terms of food and beverages, so it's best to pack whatever you're going to want to eat and drink. It's a great spot if you're looking splash in the waves of the gulf and also provide the kids with a nice and safe playground.
These are just a few of the best Doha parks to consider when you're in the area. There are many more that are worth exploring, too. Some that are deserving of a mention are the Dahl Al Hamam Park, the Al Kharaitiyat Park, and the Al Wakrah Public Park. These are all open until very late in the evening and feature some great fun for everyone in the family.