Choosing a hotel for your family to stay in while on vacation can be a tough job, especially if you have a budget to stick to and other vacation-related things to juggle besides just the accommodations. There are tons of affordable hotels for every budget in Doha. This list should make your job a little easier and help you decide on the best hotel in Qatar's capital for you and your family to stay in. 
Best High-End Doha Luxury Hotel For Families: Option #1 – Mondrian Doha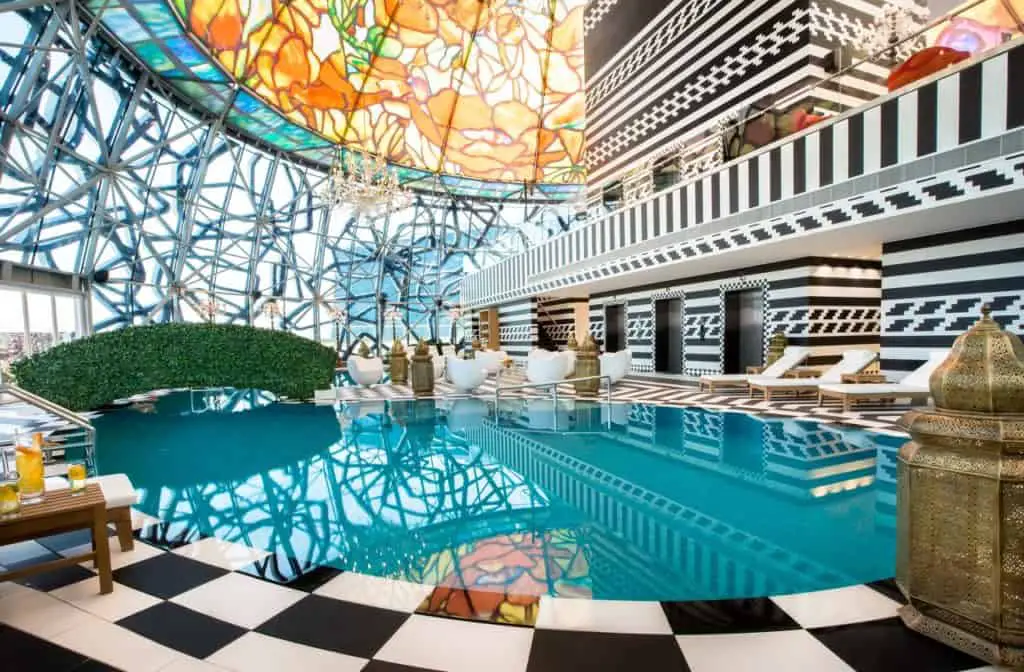 Located in the West Bay region of Doha, you will be able to enjoy being centrally located to many Doha attractions like the Lagoona Mall and The Laughter Factory. You will have a few different restaurants onsite to choose from, even revered and world-renowned restaurants like Wolfgang Pucks and Morimoto.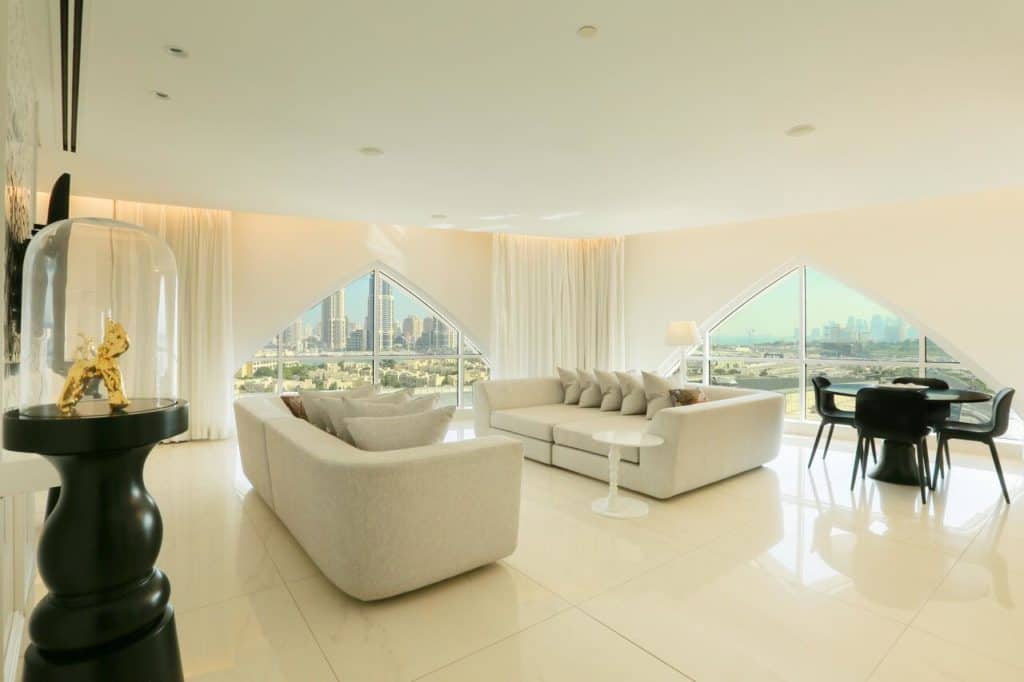 They boast close to 300 rooms with up-to-date fixtures and furniture and very comfortable beds and linens. They also have an onsite spa for the ultimate relaxation experience, but you will want to book in advance if you plan to enjoy a day there. You can expect to shell out around $400-$500 per night in order to stay here. The kids will love the beach views and rooftop pool.
Get Upto 60% OFF Hotel Bookings
Best High-End Doha Luxury Hotel For Families: Option #2 – City Centre Rotana Doha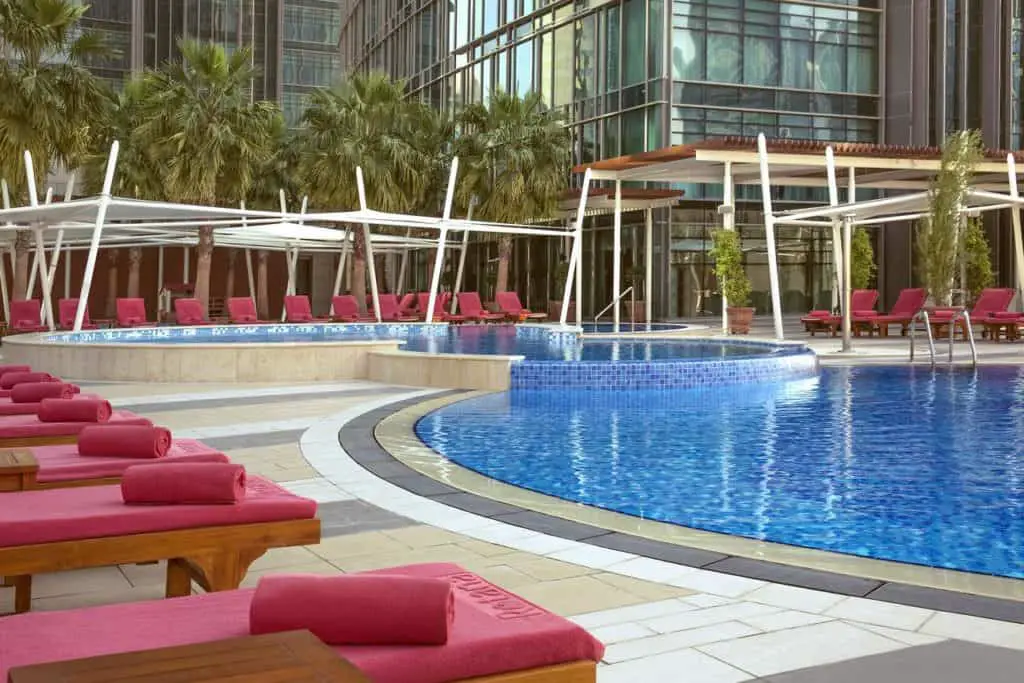 This 5-star high end hotel is also located in the West Bay area. It features gorgeous views of the ocean and the downtown Doha skyline with floor to ceiling windows. You will be within easy walking distance of the City Centre Mall and numerous restaurants. There are seven different eateries to enjoy here, and the buffets are something special (to say the least).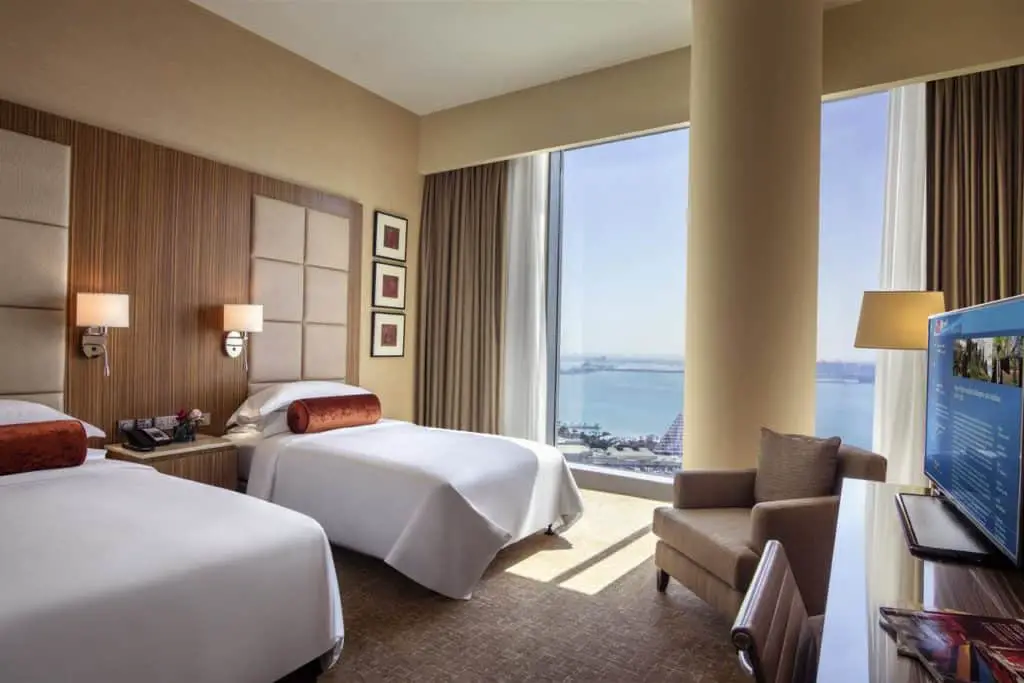 They also have a kid's pool and other outdoor pools as well as a jacuzzi. You can book a standard room, or spring for a bigger 1, 2, or even a 3 bedroom apartment, but be prepared to spend $300-$500 per night depending on the season. With 24-hour room service and daily housekeeping you can enjoy a worry-free stay in Doha and all the nearby attractions.
Get Upto 60% OFF Hotel Bookings
Best Affordable Mid-Range Doha Hotel For Families: Option #1 – Al Messila Resort & Spa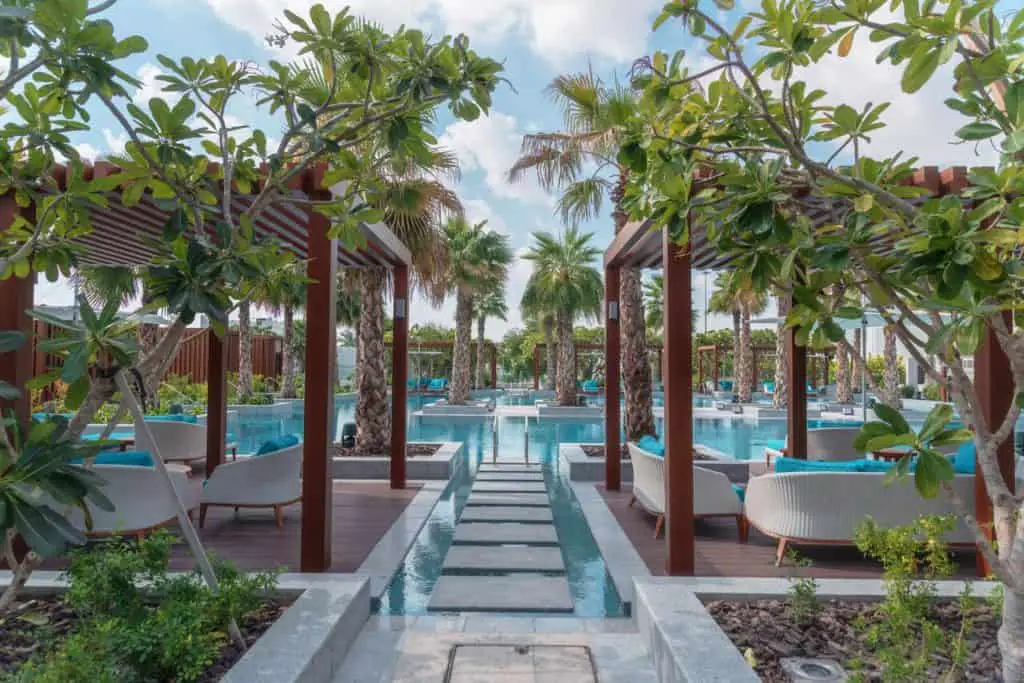 If you want to really get away from it all with your family, and not break the bank, head to Al Messila Resort & Spa. This resort is home to over 150 rooms and butler service, so you are sure to have an unforgettable time. This 5-star resort offers amazing pool or city views, and amazing onsite fun including well-kept gardens, a plunge pool, an extravagant (and huge) spa, and the Little Explorers' Club for the kids.
The 8 onsite restaurants are manned by Pino Lavarra, a well-known Michelin-starred chef, so you know the food will be good. Expect to pay somewhere around $250-$400 per night. At that rate you can rest assured that you will be getting more than your money's worth here.
Get Upto 60% OFF Hotel Bookings
Best Affordable Mid-Range Doha Hotel For Families: Option #2 – Retaj Salwa Resort & Spa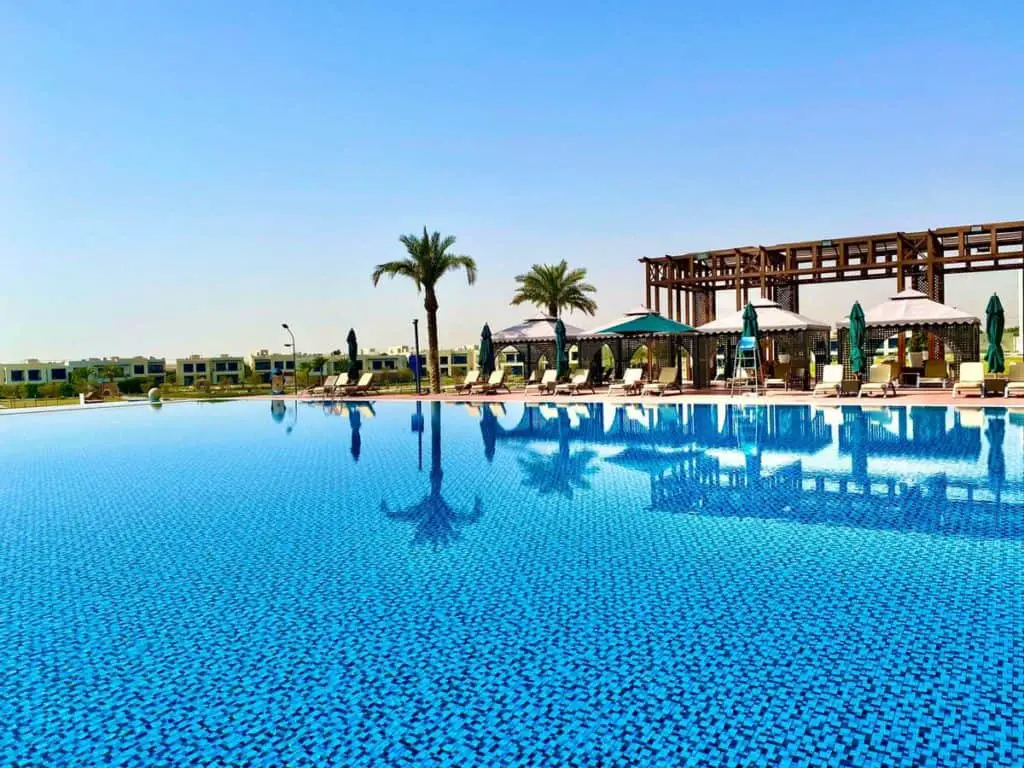 City life is so overrated. This resort knows that and offers an amazing oasis getaway. With almost 170 rooms that feature modern amenities and clean, up-to-date rooms, you can really unwind here. Located minutes from popular Doha attractions and restaurants like Aqua Park, Grand Mall of Qatar, La Spiga by Paper Moon, and Bridgewater Chocolate, you are sure to enjoy your time here.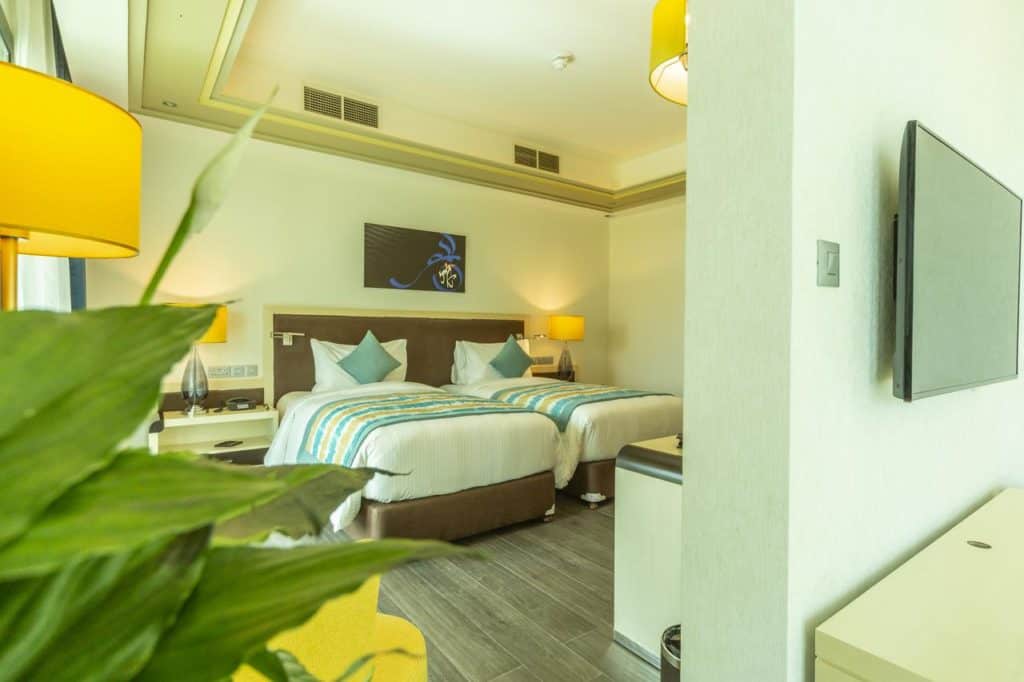 The rooms should only run you about $250-$350 per night. The kids are sure to love the private cabanas, huge pool, lazy river, and daily breakfast buffet. This resort is the definition of relaxation and luxury and will surely be a winner for anybody that chooses to stay here.
Get Upto 60% OFF Hotel Bookings
Best Cheap Doha Hotel For Families: Option #1 – The Curve Hotel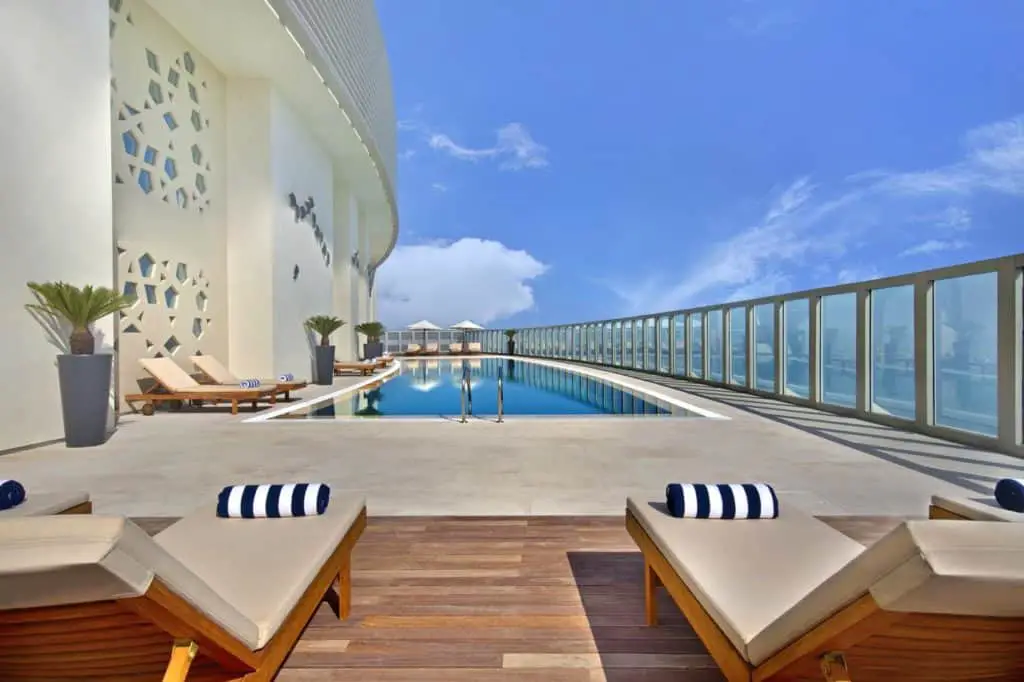 Located along the Corniche this is a great option if you want the perfect combination of location and beach on the cheap. You can find deals at this hotel and keep it under $200 per night. The AC, amazing city views, and luxurious bathroom amenities make the stay here enjoyable. The in-room kitchen is also sure to save you some money, if you feel like cooking on vacation, and the in-room washer and dryer are a huge convenience.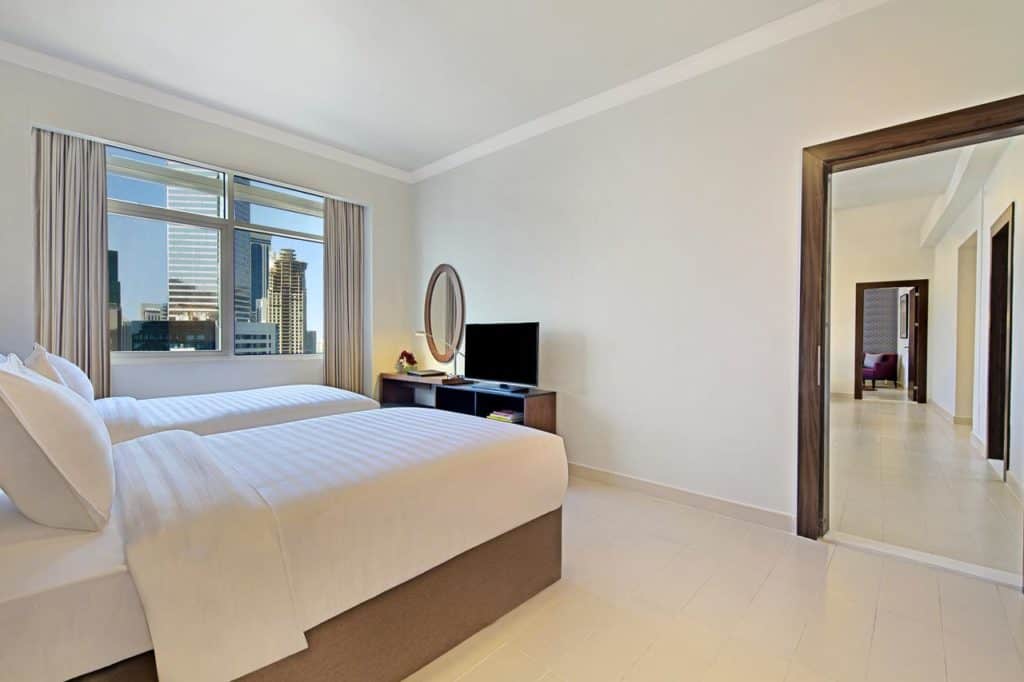 They also have a children's pool for the kids and 24-hour room service (in case you don't feel like cooking on vacation). If you are trying to find this hotel, you shouldn't have a hard time finding it. All you have to do is walk along the Corniche and find the huge 600-room hotel that boasts a curved design. You really can't miss it.
Get Upto 60% OFF Hotel Bookings
Best Cheap End Doha Hotel For Families: Option #2 – DoubleTree By Hilton Hotel Doha (Old Town)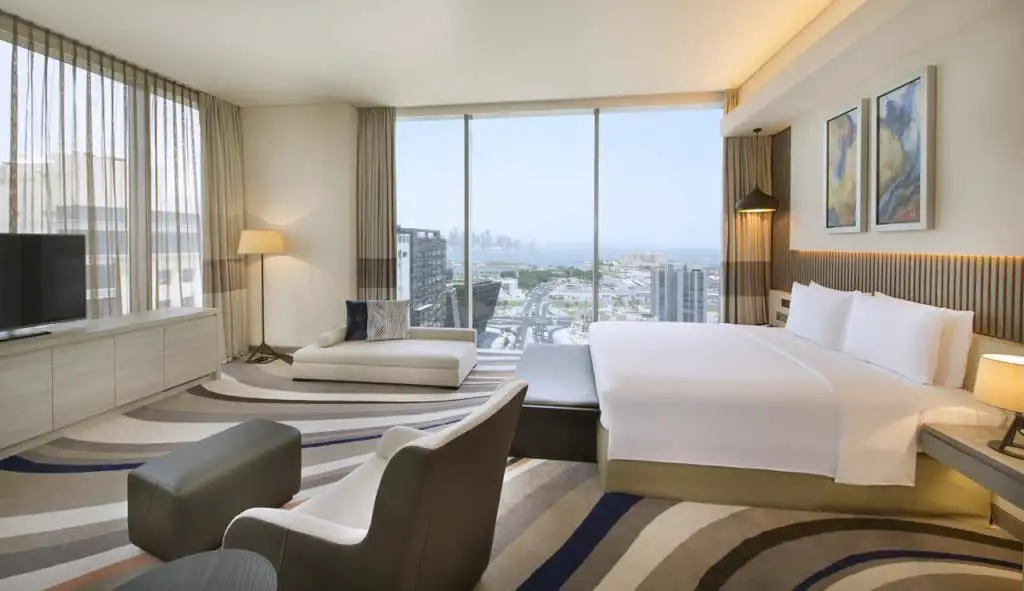 You really can never go wrong with a Hilton brand hotel, especially when traveling with kids. Expect to pay around $90-$200 per night here. While this particular hotel is located in the business district in Doha, you will still be very close to many of the must-see Doha attractions, like the Museum of Islamic Arts, the Corniche, and the Emiri Diwan Palace.
If you're looking forward to a trip to the Souq Waqif you will be happy to know that it is less than 10 minutes away. Don't forget to make a stop at the MIA Park and the Dhow Harbor, those are just a few minutes away, too! If you're looking for a good spot to enjoy a date night, you can take a 5 minute walk to Krossroads Club. They play great music (usually live) and offer some of the best cocktails in the area.
Get Upto 60% OFF Hotel Bookings
For those that don't already know, Doha offers a wide range of hotels and many of them are very affordable. Don't let the misconception that the hotels and resorts in this beautiful desert country are too expensive prevent you from making a trip to Qatar go from a dream to reality. Qatar is really becoming well-known for its tourist attractions, not to mention the culture and history that visitors love to immerse themselves in.
If you are looking for a unique vacation spot where you and your family can make some beautiful memories, this should definitely be at the top of your list. There is literally something in Doha for everyone.
Not only do they offer some of the most diverse attractions (malls, desert tours, theme parks, luxury shopping, award-winning restaurants, and unbeatable museums, etc.), but Qatar is home to some of the most welcoming people in the world. No matter where you decide to stay you will always be greeted with a smile, respect, and courtesy.