When visiting Qatar for a vacation it's imperative to have a game plan for all the activities you want to fit in during your trip. It is home to some of the best beaches in the world, but it's the various tours that really make this a great travel destination.
I planned a trip here right in the middle of summer (since that's the cheapest time to go to Qatar) and I read up about Doha online prior to my visit. I also watched a few videos about the location beforehand, just so I could be somewhat familiar with what to expect once I arrived.
I didn't know that I was going to be blown away by all the different options that'd be available once I got there. Honestly, from the time my plane landed and the time I departed I can't even count how many times I said, "Wow!". Here is a small list of just a few of the best Doha tours. A couple I got to splurge on while visiting Qatar, but a few will have to wait for my next visit.
Qatar Desert Safaris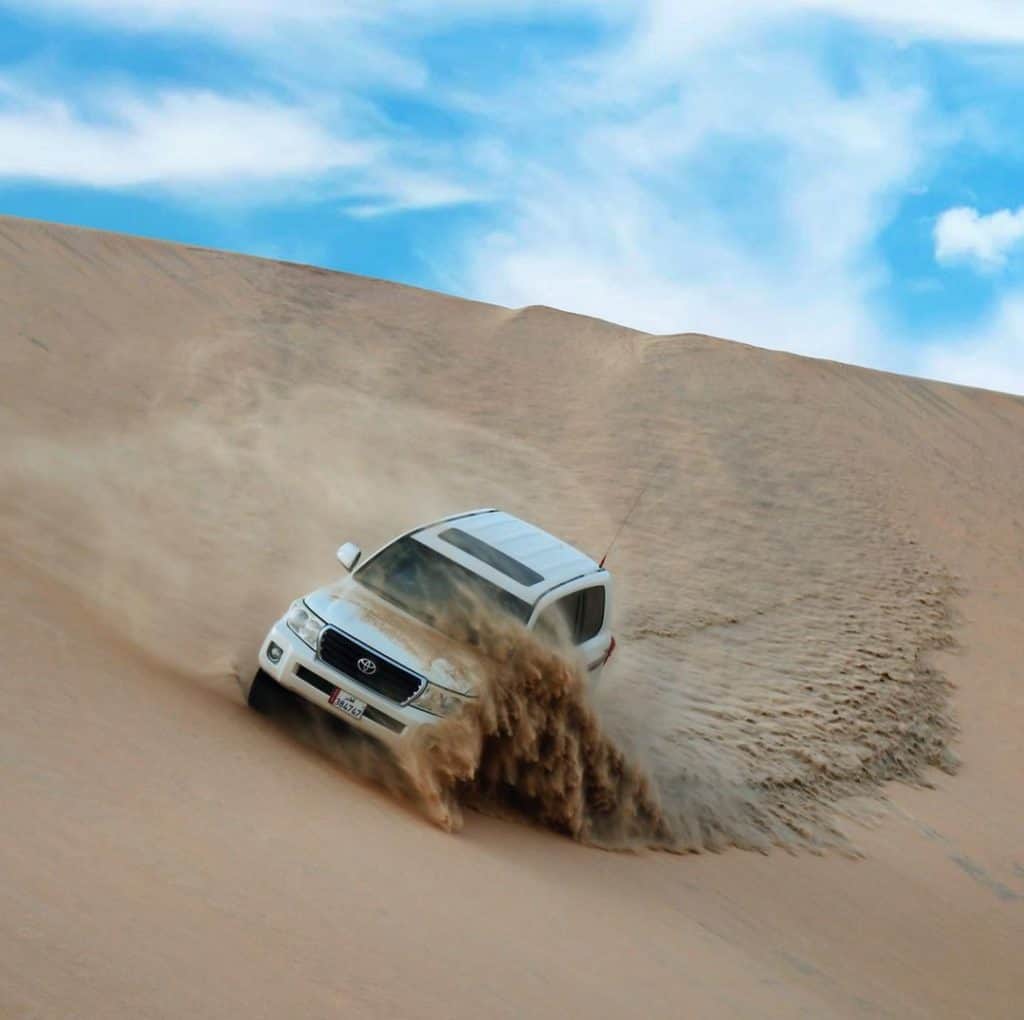 There are so many different desert safaris to choose from in Qatar. They each offer a unique experience and it will ultimately come down to your budget and the activities you want to do. The cost for one of these desert tours can range from about $65 up to around $200 per person.
What is really convenient is that most will include the pickup from your Doha hotel. There are a wide variety of activities that you can choose from, too. This includes camel rides, sandboarding, dune bashing, and even quad-bike riding.
If you decide to take a desert safari you will also want to consider just how much time you want to dedicate to this attraction. Some are as short as 4 hours and they can go all the way up to 10 hours.
I decided on one of the sunset desert safaris that also offered sandboarding and camel rides. I would have to say that watching the sun set on a desert safari might just be the most gratifying thing I've ever had a chance to do. Surprisingly, I really enjoyed the sandboarding, too.
Qatar West Coast Tour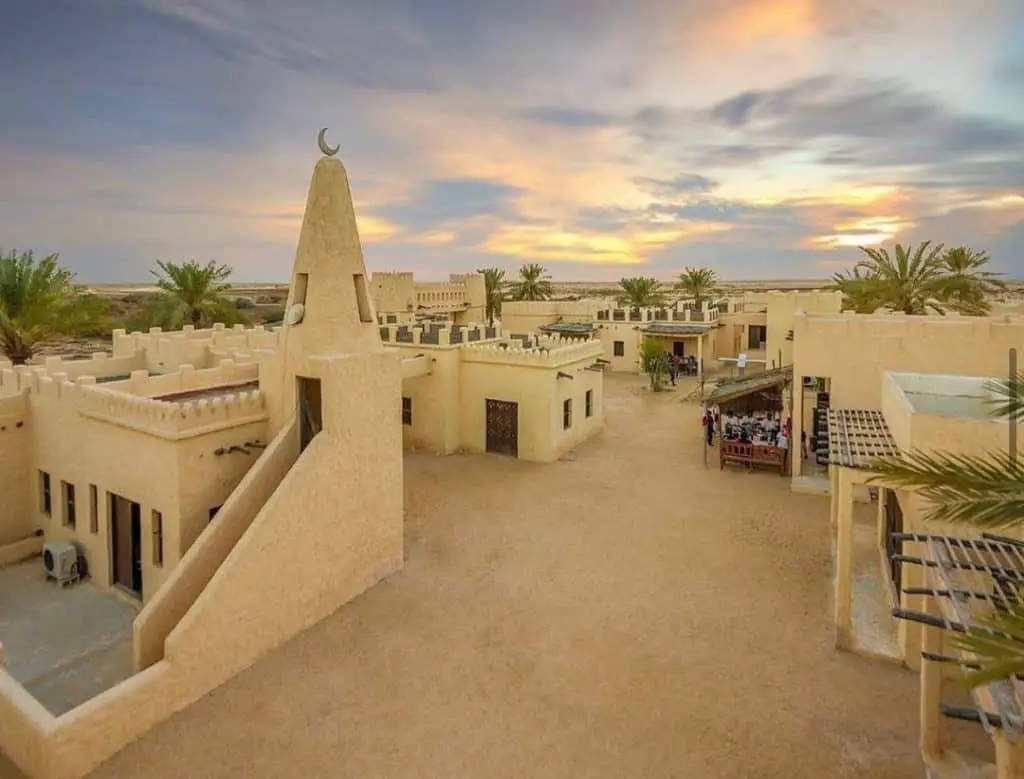 This is also another highly recommended tour in Doha. This is perfect for those that want to squeeze in as much of the must-see attractions that this city, and other nearby cities, has to offer. This particular tour includes a visit to Zekreet Fort and Film City.
You will also have a chance to stop and see the world-famous sculpture titled East-West/West-East by Richard Serra. This artwork is located in the middle of the desert and provides a great photo opportunity. Although this tour only takes about 4-5 hours I didn't have time to fit it into this trip.
Private Doha City Tour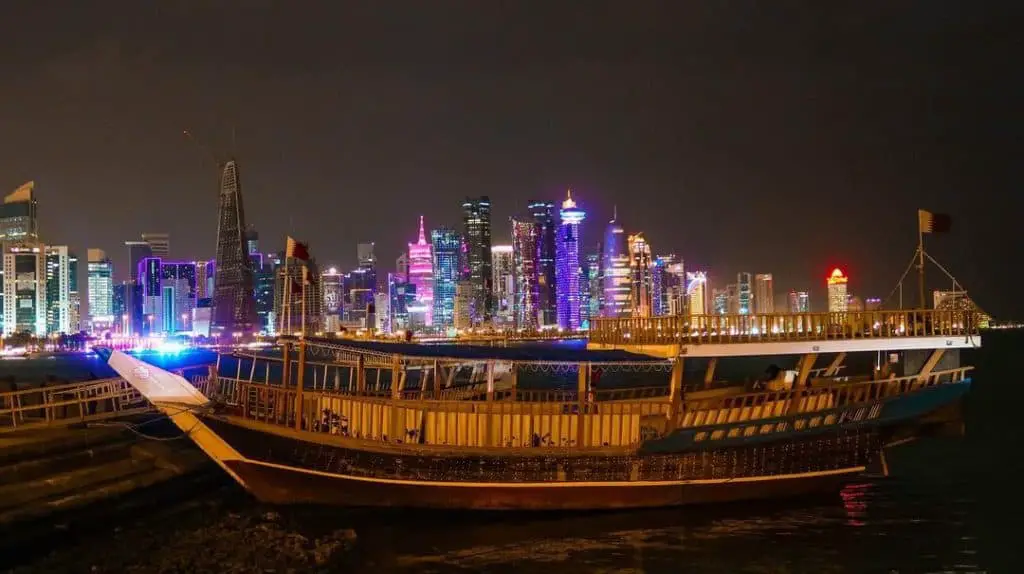 If you don't want to go out into the desert, but would prefer to get acquainted with the city of Doha instead, I would definitely recommend a private Doha City Tour. It's a 7 hour adventure and you will be able to see the Corniche and also visit the Dhow Harbor where the various boats, or dhows, port in and out of. My absolute favorite part of the trip was the stop at the Katara Cultural Village. There were so many things to do and see there, I just wish I could have stayed a bit longer.
They also made a brief stop off at the Gold Souq and Souq Waqif. I decided to buy a few little trinkets and souvenirs to bring back home. This tour does also briefly stop in the desert (maybe like 45-60 minutes) to allow for a little off-roading, but that isn't anything you have to participate in.
Private Tour Of North Qatar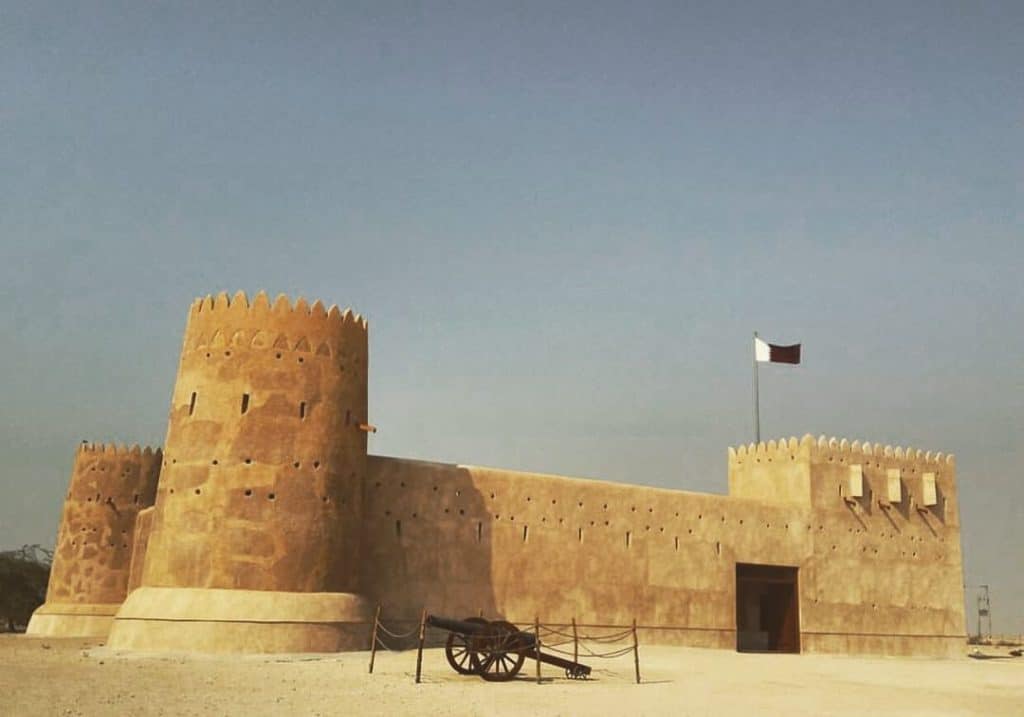 This is a must-do Doha tour for any history buff. It will bring you to the other side of the country, away from all the huge tourist attractions, so that you can see the real history and culture of Qatar. This one started with a stop at the Umm Salal Fortress, which was built specifically for Sheikh Jasim Bin Mohammed al Thani. It was a gorgeous compound to say the least.
On this tour you will also get to enjoy a real life archaeological site (that has since been turned into a museum) in the city of Al Zubara. A few other stops on the itinerary with this tour of northern Qatar also included Al Ruwais, Ruwais Beach, and Al Khor.
The entire trip only took about 4 ½ – 5 hours, so there's not very much time to really explore, but if you want to get an idea of what life is like for Qataris outside the hustle and bustle of Doha, this is the tour for you. You will want to make sure to bring your phone/camera, as you're going to come across many great photo ops on this one.
Monster Bus Desert Tour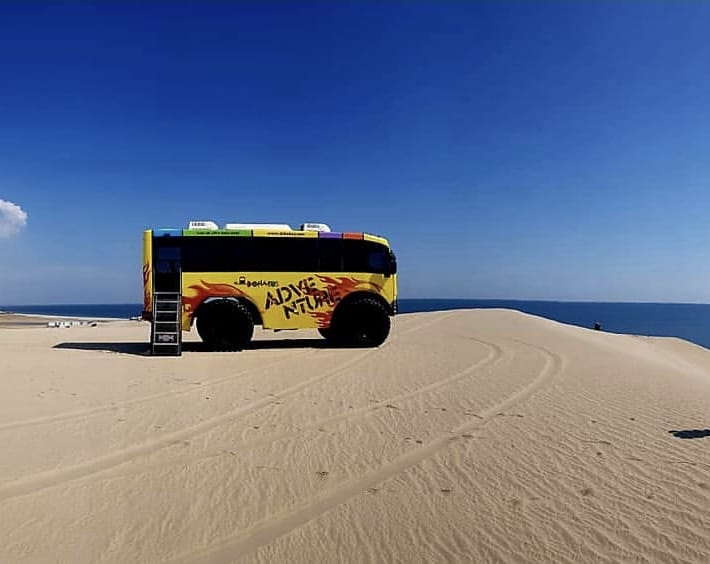 This was one that I debated on. In the end I chose not to do it, at least not this time. In my opinion it was overpriced and I didn't like how touristy/gimmicky the bus was. Not to mention being stuck in a vehicle with up to 31 other people just didn't sit right with me. I typically prefer the tours that are more about the things you will see than what you're riding in. I like the ones that are mostly private, maybe with 5 or 6 other people.
Also, it didn't really offer anything extra that the other tours didn't have (it might have had even less). Maybe, if you're coming to Qatar with young children, it might be a good option as it is probably a little safer out in the desert, but it just wasn't for me.
Overall, no matter what tours you decide to take part in during your Doha visit, you're practically guaranteed a good time. There are many amazing sights and dishes to try out on these, so make sure to take full advantage at each stop. You never know when you'll be coming back to enjoy this amazing culture and country again.