Qatar has earned a great reputation when it comes to tourism, so it is high time that we talk about what there is to see in this majestic Arabian country. While Qatar is a desert country, don't be fooled into thinking that you can't enjoy the water out there.
Not only is it known for its sprawling skyscrapers which make up the breathtaking skyline of Doha, the capital, but it's also home to some of the most breathtaking seashores you will ever have the pleasure of seeing. Needless to say, when planning a trip to Doha it is imperative that you set aside time to visit some of these gorgeous beaches.
In this article, we will take a closer look at the best beaches located in and around the city of Doha. We'll explain why these spots are such a big deal when it comes to the most talked about and most visited spots in the city. Here is an honest review based on my experience at these fabulous beaches and what separates them from the rest.
Katara Beach
One of the most famous beaches in Doha, Katara Beach, is one of the only public beaches you will find in this area. It's located right at the heart of Doha and inside the Katara Cultural Village. It's a mile-long strip of the coast and there are numerous water sports available to enjoy here. Some of them include parasailing, water skiing, speedboat and gondola rides, kneeboarding, and a whole lot more.
It's the perfect place to spend the day out with the family. You needn't worry about going hungry (or thirsty) here because surrounding the stretch of the beach are plenty of restaurants and world-class cafes to keep you going all day.
Perhaps the best part about Katara Beach in Doha is the inflatable castle bounce house that's secured in the water for the kids to enjoy. They can (and probably will) spend hours playing on it. Just make sure to get them out every half hour or so to reapply the sunblock.
Zekreet Beach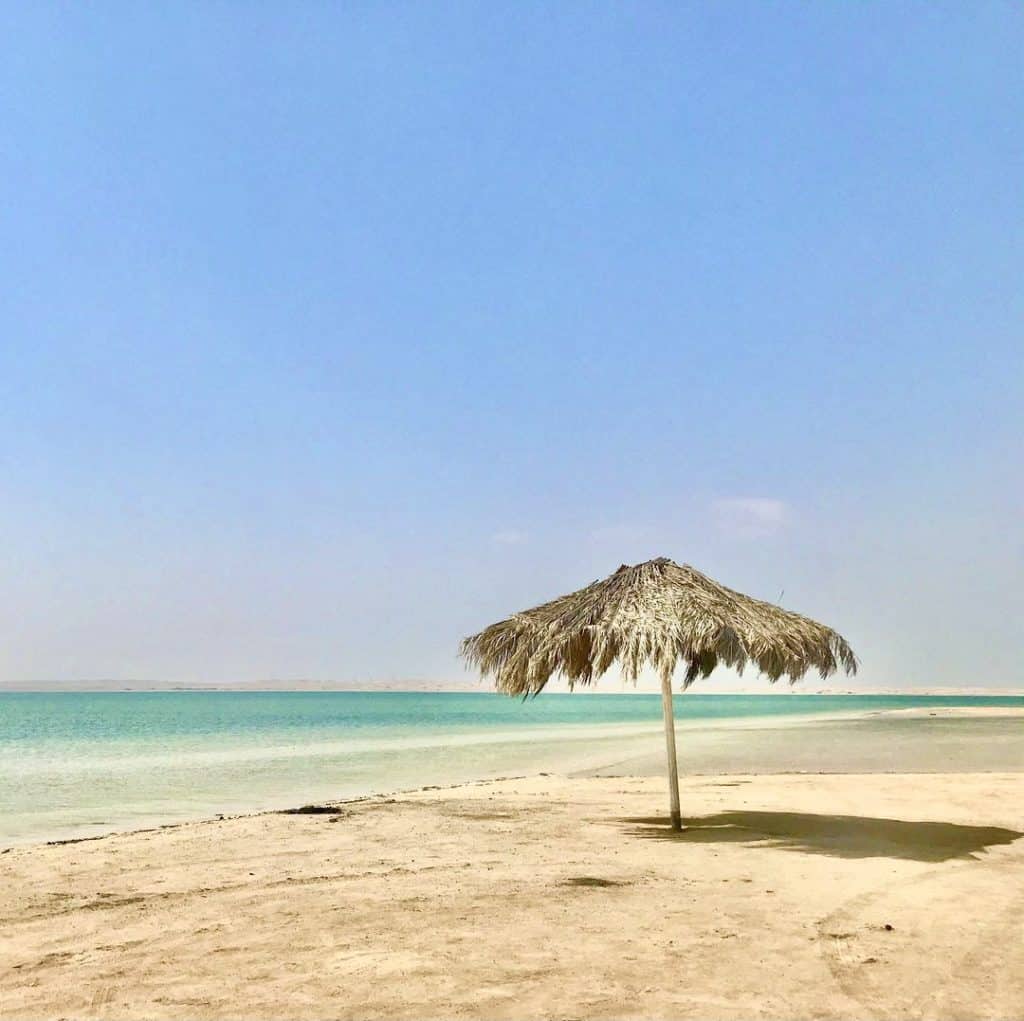 Driving 40 minutes outside of Doha will take you to this wonderful spot. We went there by riding a 4X4 vehicle since that's what was recommended by the locals. After venturing there I do believe that is the safest and fastest way to go.
This rocky beach is an interesting tourist destination since there are several archaeological excavation sites and interesting looking rock formations all around to see. The most unusual find out of all of the sights here was an abandoned film set. Make sure to seek this out and get some cool photos.
This unique beach is the best place to visit if you want to stay far away from the crowded beaches in Doha and still experience truly unique views and a little taste of Qatari history. One word of caution to those planning to visit this beach, it's a fairly deserted spot, so you will need to bring your own food and beverages to stay fed and hydrated.
Fuwairit Beach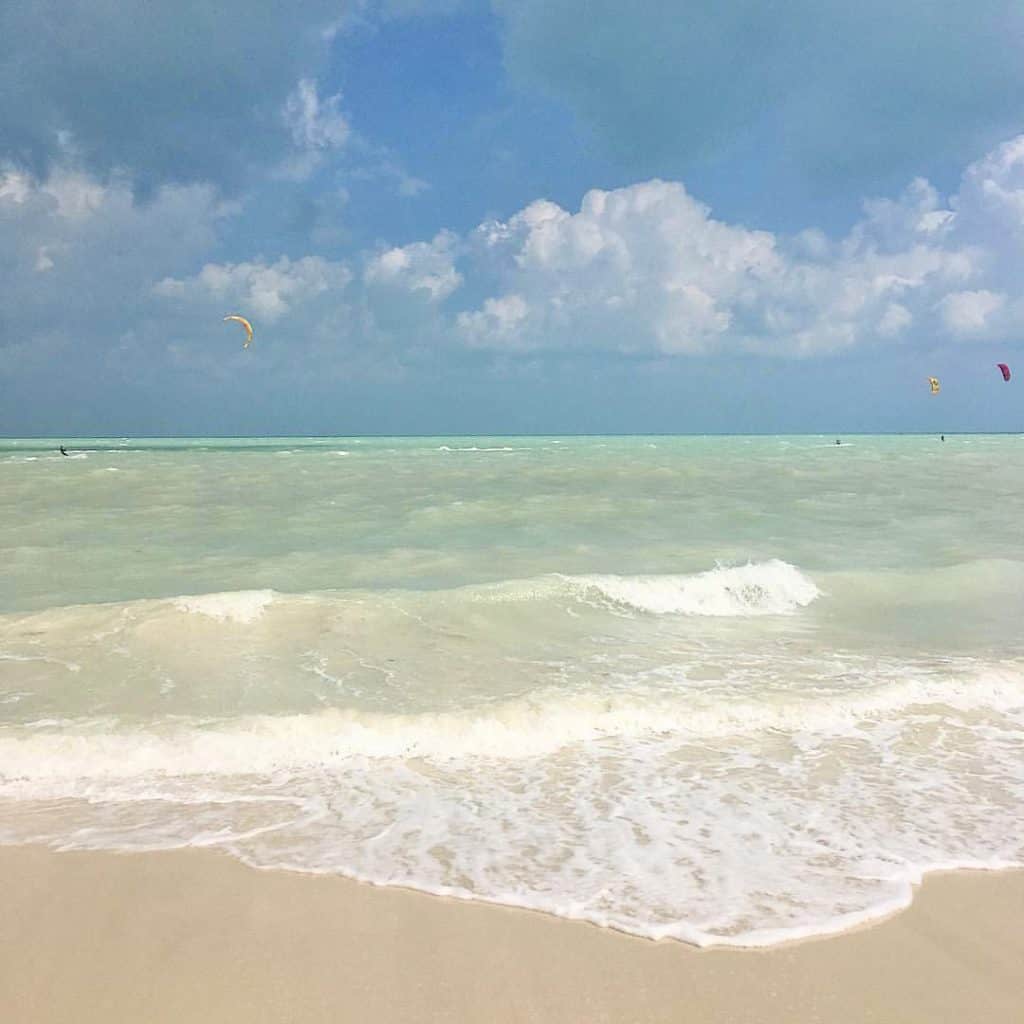 This beach is about 50 miles north of Doha and it's important to note, right off the bat, that this beach is generally closed for the months of April through July. This is a precaution the beach takes to protect the nesting hawksbill turtles and the baby turtles when they hatch. Other than that, however, this is definitely a must-visit beach.
This beach is well-known for its pink/white sand and turquoise water. There are numerous spots to take amazing photos to remember your trip by. It's great to bring the whole family to, or if it will just be you and your spouse, you will be able to find some amazing romantic spots, in case there happens to be a proposal or special occasion in your near future.
Camping is an option here, too. If you plan to spend a night at this beach make sure to set an alarm for early in the morning so you can watch the most beautiful sunrise you may have ever seen in your life. The sea breeze you'll feel here will be a welcome treat, too! Bring your own drinks and snacks as there are no restaurants or stores nearby.
Al Wakrah Beach
The village of Al Wakrah is well-known for fishing and for its beautiful pearls. It is located just south of Doha, approximately 25 minutes away. The beach is sandy and flat, so it's perfect for families, especially those with toddlers, since the water here is shallow and you don't have to be afraid of sudden changes in the depth.
There are also hundreds of mangroves in the area that are full of ocean wildlife to see. The beach is exceptionally clean and picturesque, some may even say it's Instagram-worthy. The best time to go there is low tide as you will be able to truly appreciate the beauty of the sea while taking advantage of the sandy beach.
While there are some cafes and restaurants in the area, my recommendation, if you plan to make a stop here, is to pack a picnic. They have BBQ facilities and even little playgrounds spread out around the beach, so this spot will make for a picture-perfect day out.
Umm Bab Beach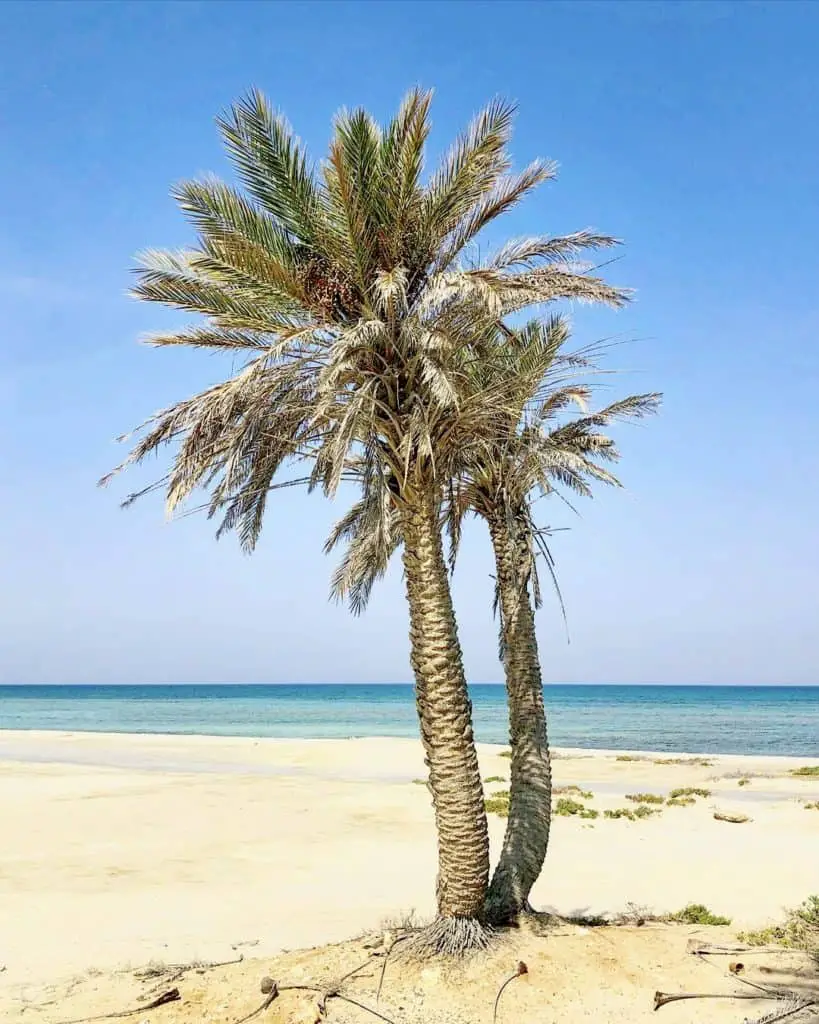 The beach is a favorite among the Qatari locals. It's commonly referred to as the Palm Tree Beach due to the various bunches of palm trees around the shoreline. With the Caribbean atmosphere you will see here it may even remind you of beaches you would find in Mexico or Hawaii. It's a popular spot for those looking to camp out and spend a night under the stars.
The beach is perfect for a game of football or Frisbee, too. They also have the added convenience of toilet facilities and even play areas for the kids. While you will encounter a little store on the way, the beach area is pretty sparse, so make sure to take all you will need for a good day (or night) out there. 
The water at this particular beach is very clear and the location is generally quiet and calm. It is a good place to stay for a night or two, especially if you want some real R&R.
Al Thakira Beach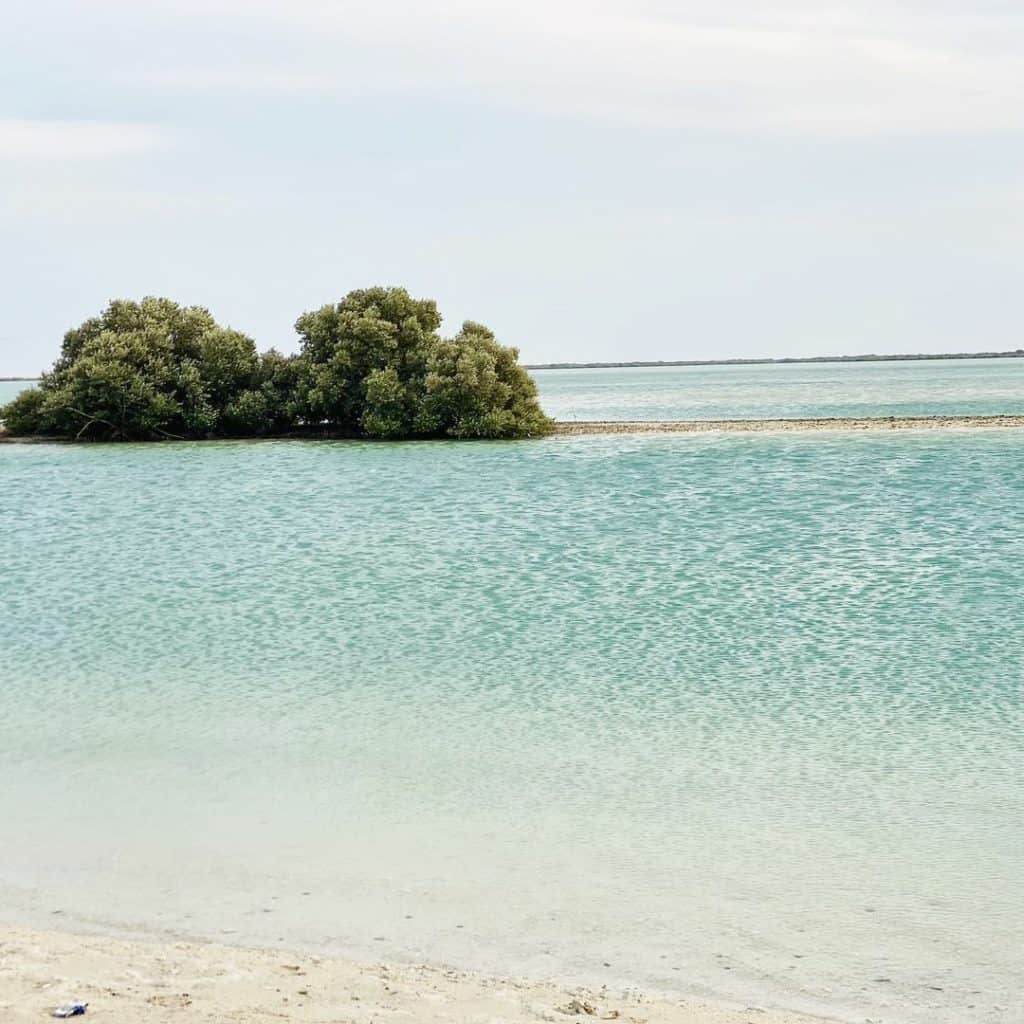 It'll take a little under an hour to get to Al Thakira Beach, but if you don't mind the drive, it's totally worth it! This one is full of mangroves, so it's not ideal if you're looking to go swimming, but it's great for bird watching and canoeing. We also recommend that you take the opportunity to rent a pole and catch some fresh fish.
This is also one of the only beaches in Qatar where you will be able to see flamingos out in the wild. Make sure to pack the camera as you're sure to come across many great photo opportunities while you're here.
If this beach sounds like somewhere you'd enjoy visiting, you may want to consider packing a small grill so you can eat those fish while they're still fresh! If you're not big on fishing, you'll be happy to know that there are a few eateries nearby to grab lunch and dinner.
Spending a day, or an entire weekend, at any of these Doha beaches will provide you with countless memories to last you a lifetime. Make sure, if you are lucky enough to find yourself in the area, that you take time to really explore the natural beauties that Doha has to offer.