When planning a vacation abroad and booking a place to stay, there are several things to consider and some of these would be your budget, the location, the star rating, amenities and others. I can still remember how great my visit to Doha was and one of the things that really makes this particular vacation stand out were my accommodations. 
If you have an upcoming trip to Qatar, but are unsure of where you should stay, I present the Ritz-Carlton Doha for your consideration! This hotel has to be one of the very best in the city. It's a 5-star luxury hotel that has been built on an island inside the lagoon of West Bay, so you get the feel of staying in a tropical oasis while still within a short drive of anything and everything you may want to do while in Doha.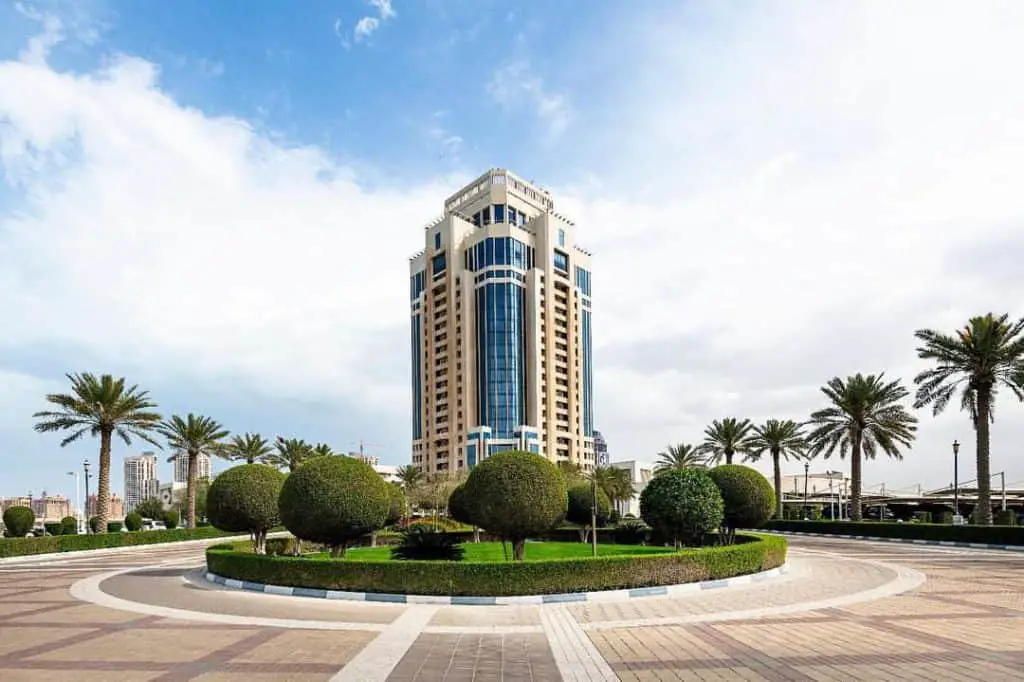 Now, I don't want to spoil anything, but I am very eager to tell you about this hotel. I will be giving an in-depth review about The Ritz-Carlton in Doha and my experience when I stayed there. Maybe you can visit one day and have the opportunity to stay in this place of comfort and sophistication when you come to Doha in the near future.
The Ritz-Carlton Doha Location
Tucked away in a marina along the coast of the Arabian Gulf, this luxurious hotel has been built in the perfect location. They have made it to where they can offer their guests views of both the Doha Skyline and the Qatar Peninsula.
As mentioned above it's located on a little island in the West Bay Lagoon. It is less than 10 miles from the Hamad International Airport where they can pick you up upon arrival. You have lots of popular Doha attractions, like the Katara Cultural Village, Doha Golf Club, and Doha Festival City. Many restaurants are within walking distance, too. As you can see this is a prime location to stay.
Get Up To 30% OFF on Booking.com
Ritz-Carlton Doha Amenities & Features
There is a long list of what this hotel has to offer, so let me tell you about a few that I really enjoyed during my stay. First off, the property is massive. They have over 370 guest rooms in total, so availability is hardly ever an issue. They also have a marina for yachts and jet skis.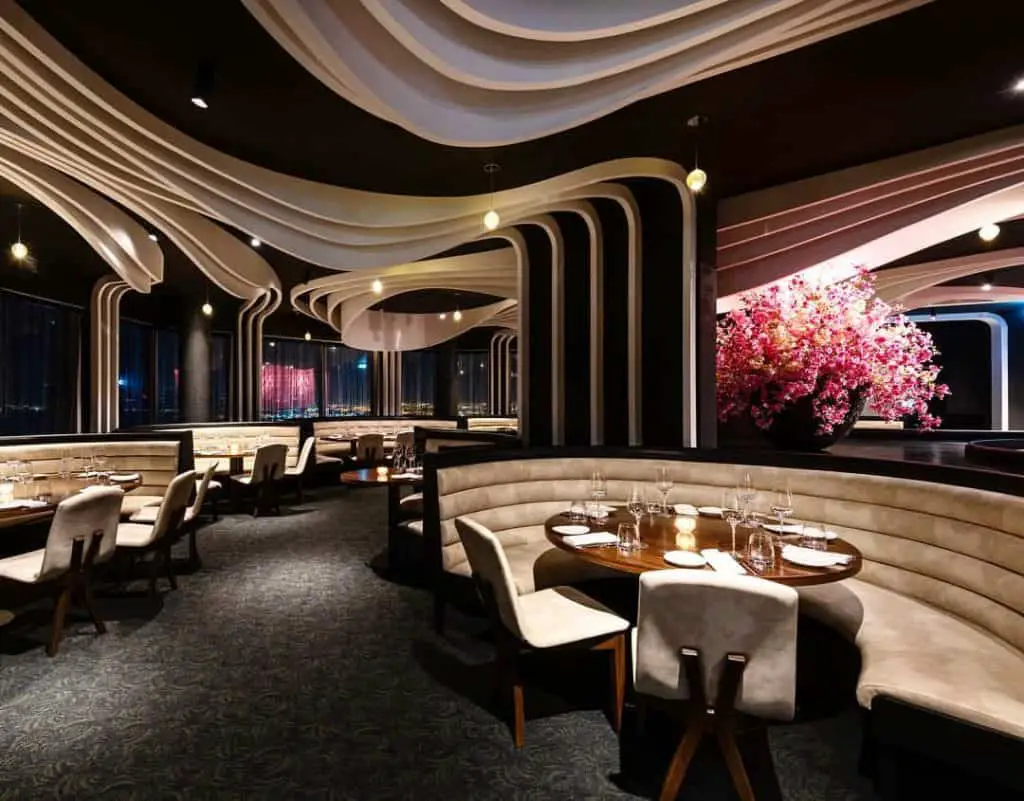 If you are looking for a drink or want to grab a sumptuous meal, they have a great selection of fine onsite restaurants and bars which serve a variety of local and international cuisines. Enjoy a thick, juicy slab of beef from STK Doha or grab a snack from Flamingos, their poolside restaurant. If you wake up super hungry head straight to The Lagoon and take advantage of their breakfast buffet with fresh-squeezed fruit juices. They have 7 restaurants onsite, so there's no fear of ever going hungry here.
They also offer the Ritz-Carlton Spa to help soothe your senses. They offer many treatments some of which include massages, aromatherapy, and facials. Their state-of-the-art fitness center should also be mentioned (although I stayed far away from it!). They offer tennis courts, indoor and outdoor pools, saunas, and a gym with plenty of exercise equipment.
Get Up To 30% OFF on Booking.com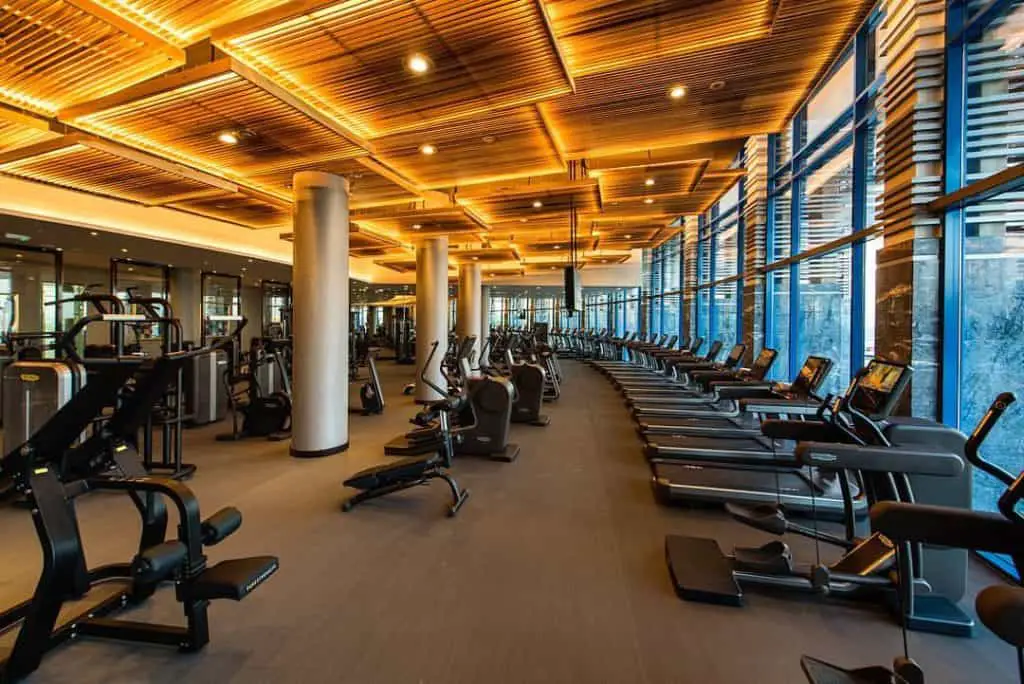 To be honest I spent most of my time soaking in the pools during my stay since it was very humid in the city all day long and that's what I came to do on my vacation. This hotel would be ideal for business-trippers, too, since they also have lots of meeting and video-conference rooms and an executive business center inside the hotel. 
Room Features & Amenities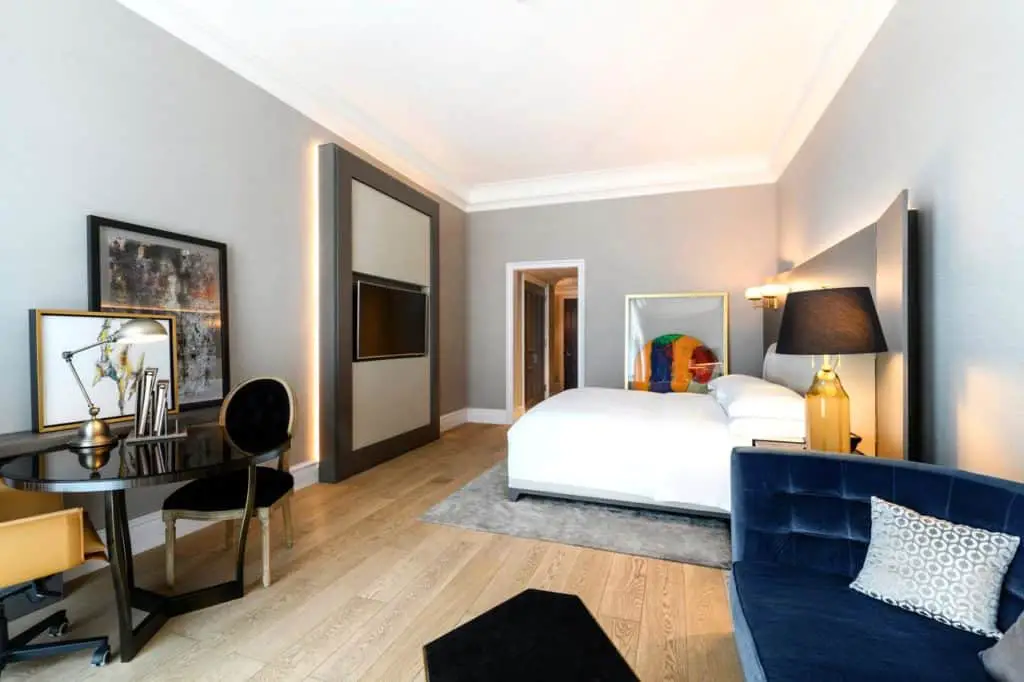 It was just me that was traveling for this trip. Sometimes I travel with a friend, but she wasn't able to get the time off from work to tag along this time. One thing that is a must when I travel anywhere with a beach is to stay in a room where I can see the ocean. Let's just say the Ritz-Carlton in Doha did not disappoint.
I stayed in one of the Deluxe Rooms which was 540 square feet of luxury. It featured a king-size bed with one of the most comfortable mattress toppers I've ever slept on, a bathroom with marble accents and a separate shower/bathtub, adjustable air-conditioning, 24-hour room service, a well-stocked Nespresso, and amazing views of the sea from your very own private balcony.
Get Up To 30% OFF on Booking.com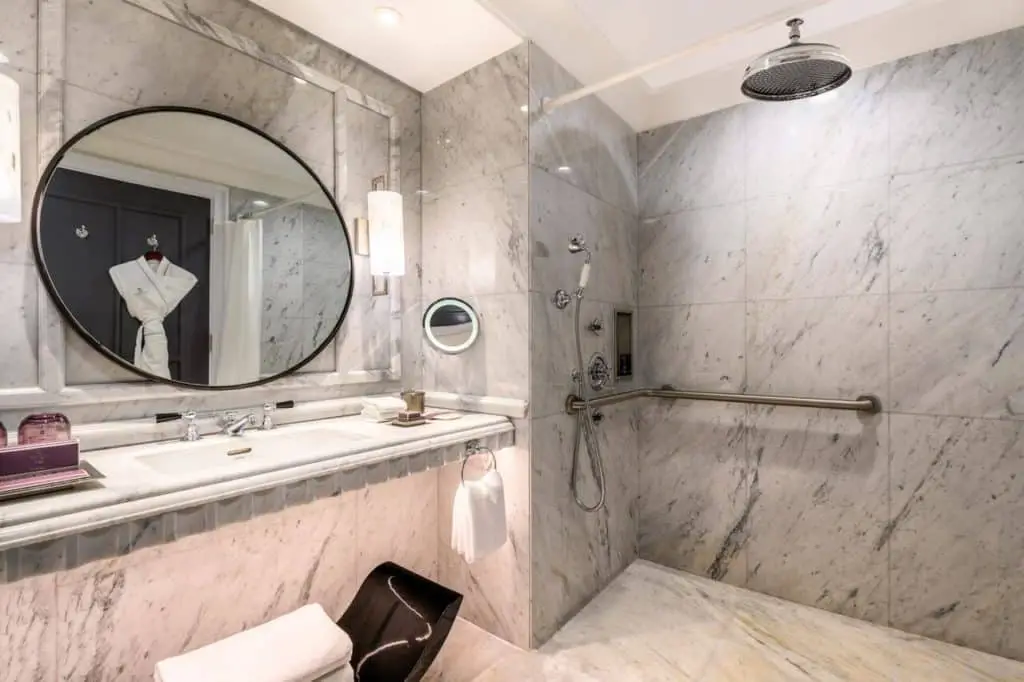 To top it all off a comfy robe and slippers were included, too! If this is the basic room I would have to imagine that every other room is even nicer and more luxurious. Needless to say, all of these awesome features and amenities (and more) made my Doha stay at The Ritz unforgettable. I raved about it for weeks afterwards and to say that my friend was jealous she missed it would probably be the understatement of the year!
Make sure when you come to Doha that you check out The Ritz-Carlton even if you aren't staying there. You can at least visit and dine at one of their restaurants. No matter what you will definitely savor every second you spend here.