All over the world you will find people that simply can't live a day of their lives without a cup of coffee (me included!). Once the body has gotten used to the jolt that their morning brew delivers there's no going back. Some are even proud to call themselves "coffee addicts".
Based on scientific studies, coffee has many health benefits that come with drinking it in moderation. They say that it can increase your mental and physical performance, boost weight loss by burning fat, and help to reduce the risk of many health issues like cancer, stroke, and other critical illnesses.
When it comes to traveling to new places, those that are fond of coffee have one thing on their mind as soon as they touch down and that is to visit the best coffee shop in town. Talking about travel and coffee, one of the best coffee destinations in the Middle East is Qatar.
I have had the luxury of visiting this humble country a few times. I mainly stay in Doha and have been to many of the coffee shops in the area. Here I have listed my top picks for all you coffee fanatics out there looking for a good doppio in Doha.
Mokarabia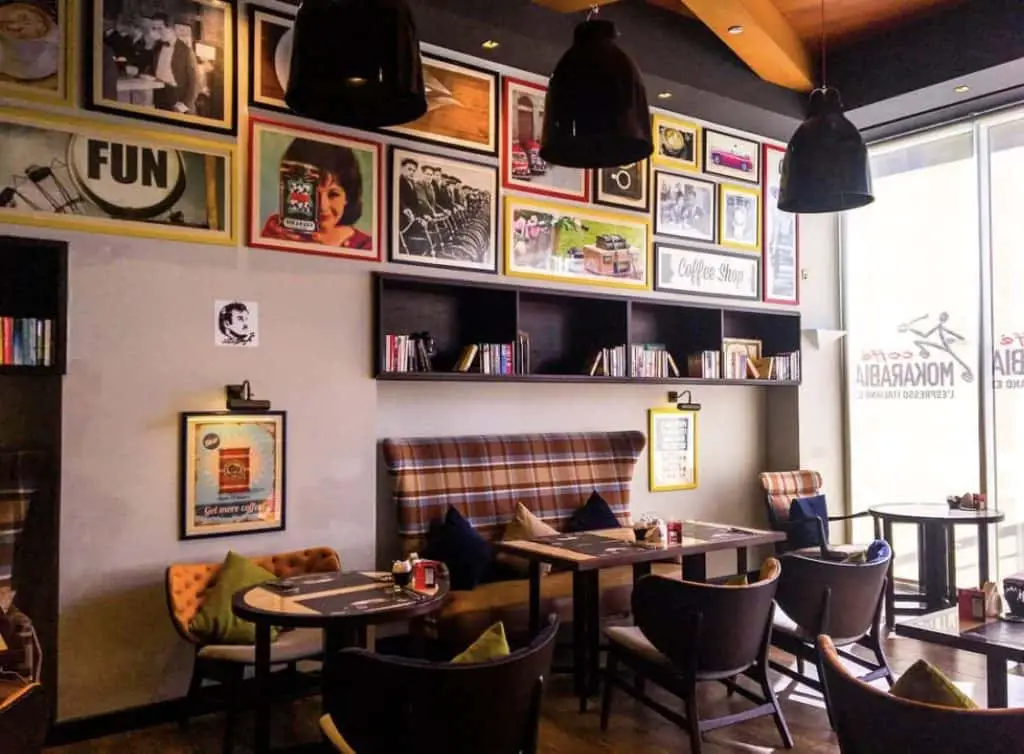 Located in the ritzy Doha neighborhood, The Pearl, this cafe is well-known to locals and visitors for their cozy ambience and fine selection of music. Originally started in Italy over half a century ago, they even offer a small library of books so you can enjoy a good read while you're sipping on one of their signature beverages.
What's really great about this place is they offer a wide variety of items on their menu, so it's not only a place to visit for your morning cup of Joe. They do have typical breakfast goodies, but also offer sandwiches, salads, and many other snacks and sweets. One way to beat the Doha heat is to order one of their amazing frozen concoctions, like the ice mocha or banana milkshake.
NOMAD Coffee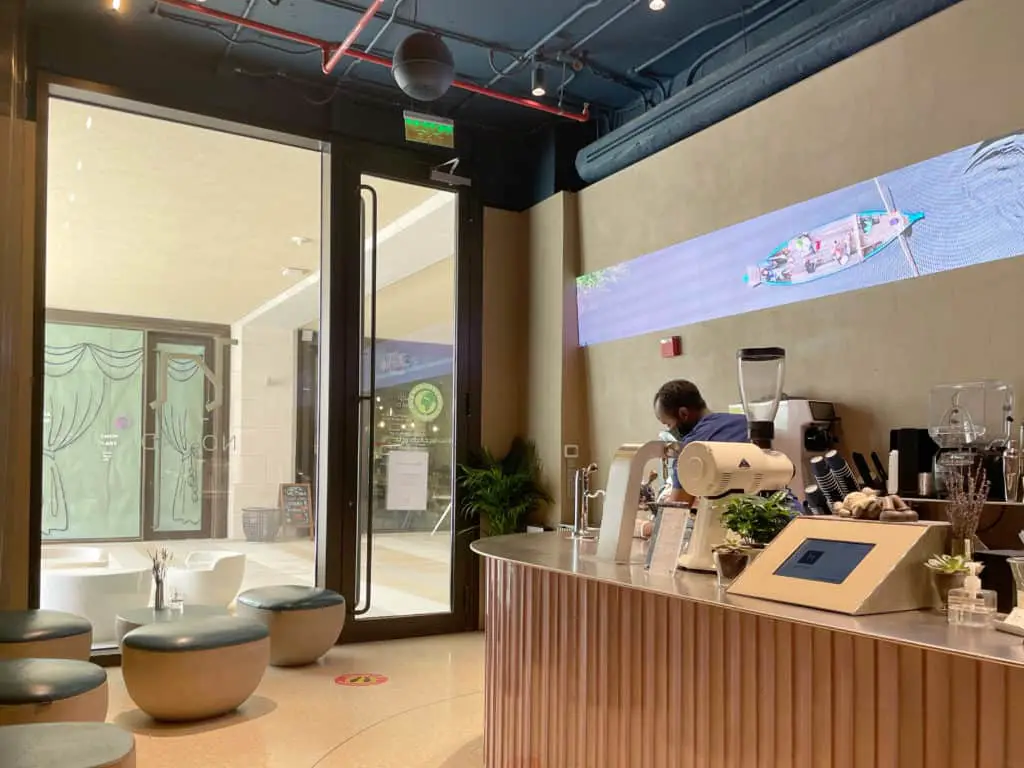 NOMAD has an amazing lineup of coffee choices for every coffee fan. The shop has beans that come from all over the world. Their best-seller is the NOMAD Signature blend which is a coffee with a hint of cinnamon and cardamom. Depending on your taste and mood, you may rather opt to try their flat white or take a good old-fashioned shot of espresso.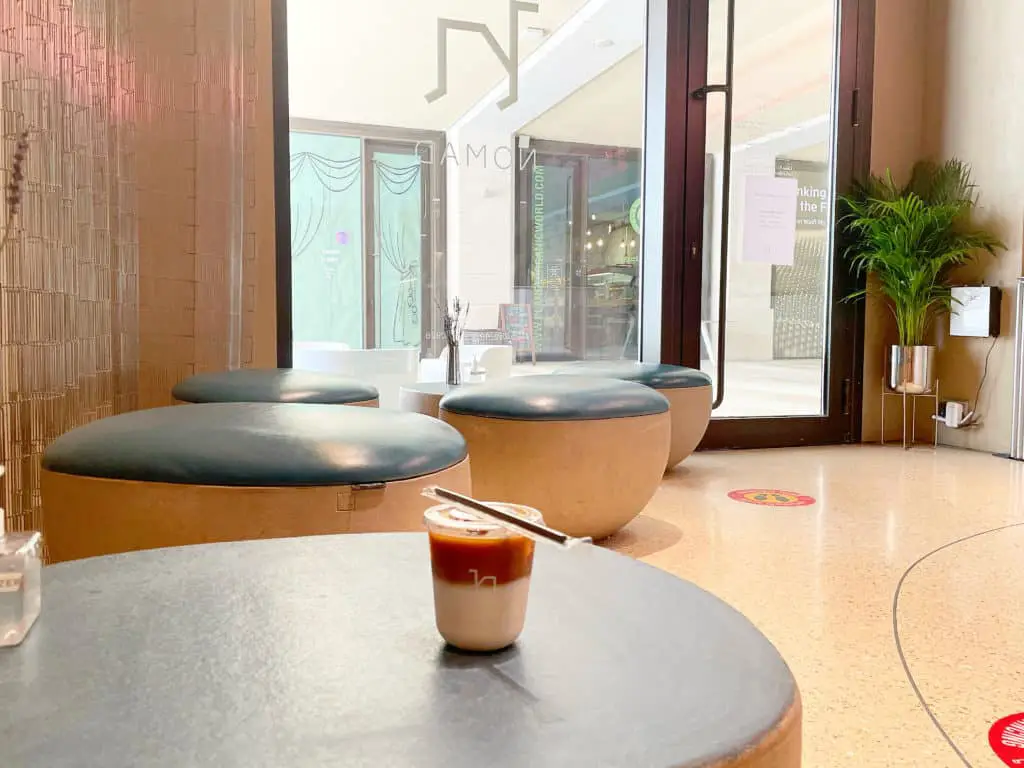 The NOMAD is a small cafe that is tucked away in the tunnel that connects the Souq Waqif and the Msheireb. Their prices are also very reasonable, typically ranging from 17 QAR to 27 QAR. You will surely appreciate the coziness of the small cafe setting and you will easily see that a lot of love and passion goes into every cup they brew.
Cafe 42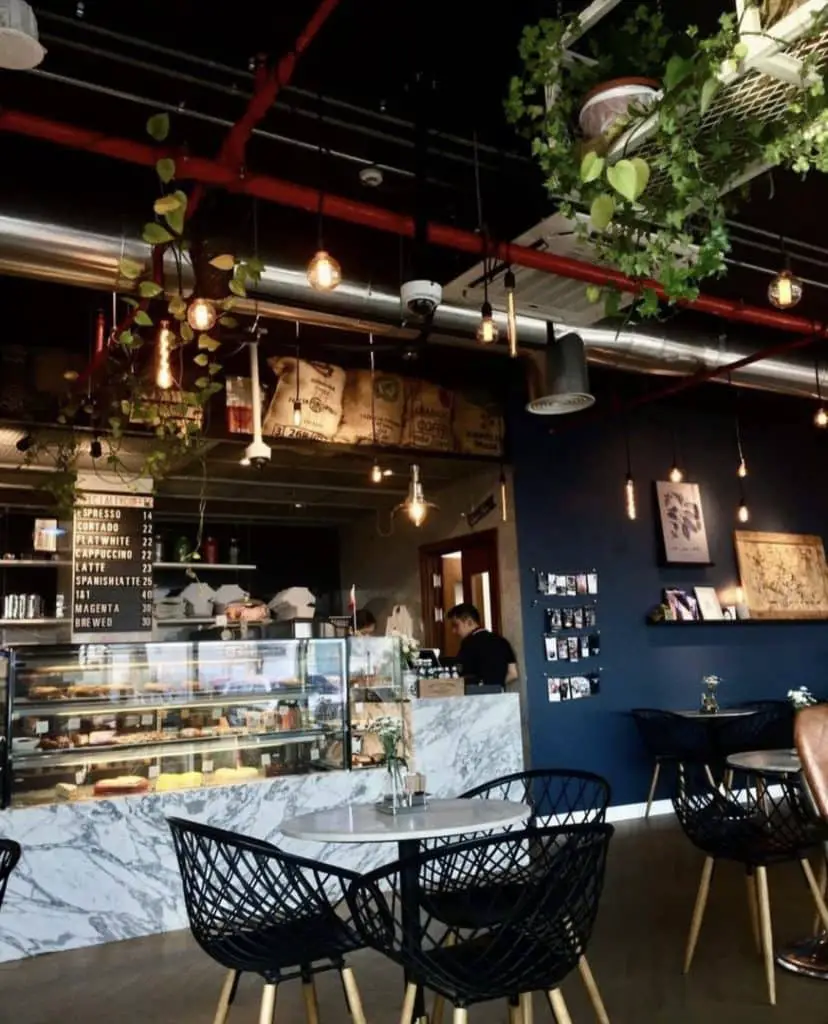 I can still remember the first time I arrived in Doha, I asked one of the locals for the best cafe in the area and he had high praises for Cafe 42. This was the first coffee shop I ever tried in Doha and it did not disappoint. It is known to be one of the pioneers of specialty coffees in the city and it is located right outside Al Emadi Hospital on D-Ring Road.
They are known for having delicious handcrafted beverages including freshly brewed coffee from high-quality Arabica beans, iced and hot tea, fresh fruit juices, and a variety of other coffee beverages like espressos, a Spanish latte, Americano, flat white and more.
They also serve delicious foods like parfaits, fruit salads, pastries, cookies, sandwiches, and salads. The best part was their service. The food and drink came out quick and with a smile.
Flat White Specialty Coffee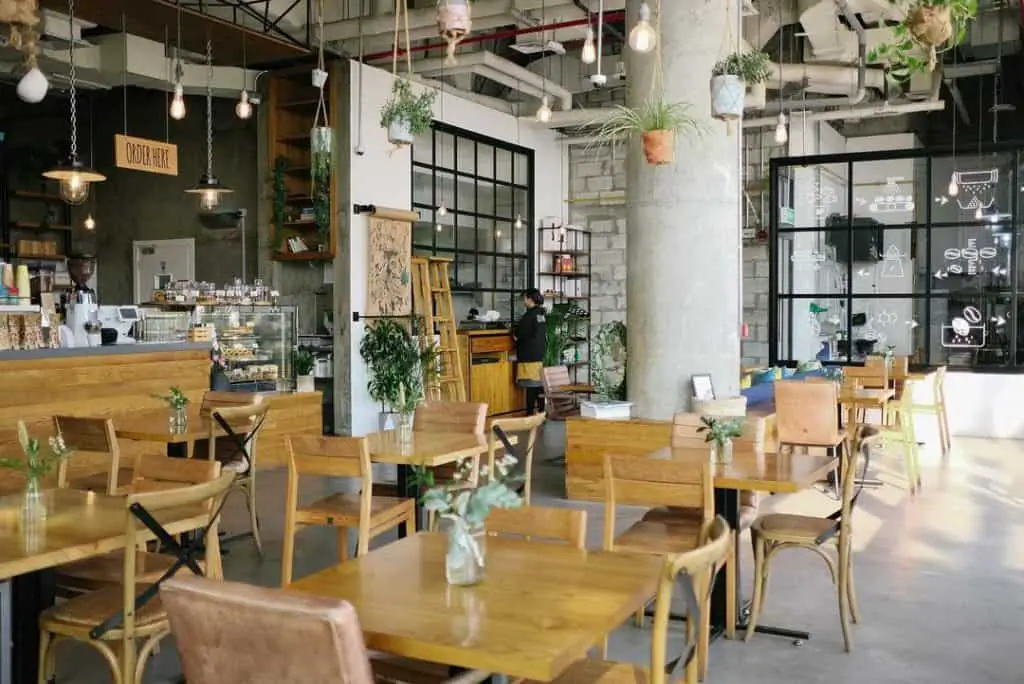 The search for the best java in Doha would not be complete without going to this local favorite. They offer indoor seating and also have tables outside where guests can enjoy basking in the sun while sipping on their tasty coffee and munching sweet treats. They became so popular that they actually have two locations in Doha.
One is located in The Pearl, while the other is at the Tawar Mall. They are famous for their flat white (obviously) from the Land Down Under. The Australian flat white includes 2 espresso shots and a topping of milk foam. This is the go-to order for many of the locals.
They have accumulated a huge fanbase over the short amount of time they've been in business, and perhaps it could be due to the sweet treats and savory dishes they can also quickly whip up. If you're in the mood to learn a new skill, like say learning how to properly make a beautiful latte, they even offer in-person classes on various coffee-related topics.
Walter's Coffee Roastery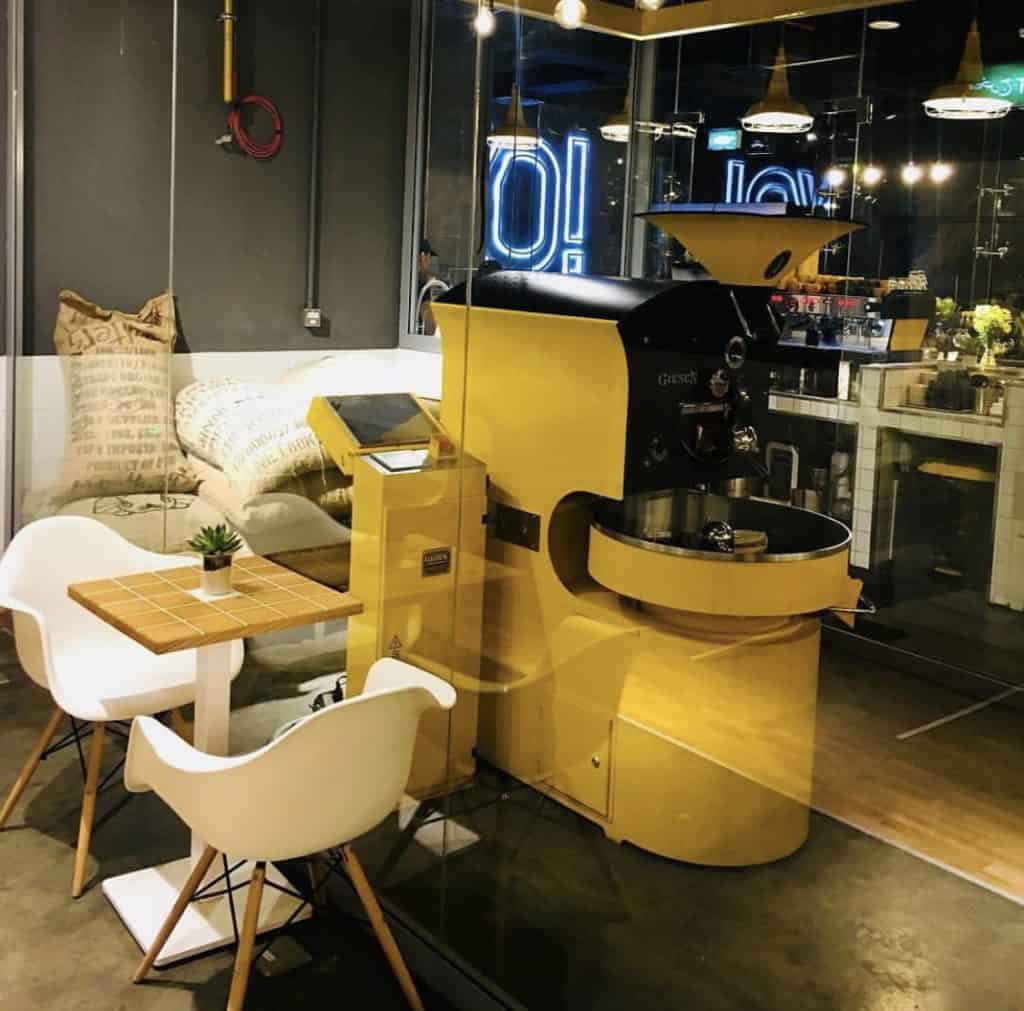 First off let me say that this is a must for Breaking Bad fans. It's not just a cafe, it's a coffee lab. They have two shops, one of which is in Doha in the Lusail District and one in Al Wakra. If you've ever seen the hit show Breaking Bad you will appreciate the layout of their unique menu. It looks like a periodic table! Coffee fanatics know that there is an exact formula to brew the perfect cup of coffee, but this place takes it up a notch. You even get to drink from a BB-themed beaker.
Originally started in Istanbul, not only do they offer a unique menu, but they also have a wide array of choices when it comes to coffee selections and even non-coffee drinks for everyone to enjoy. There are also a few different food and snack options to enjoy including sandwiches, pastries, and desserts.
The aesthetics inside the cafe are very pleasing and relaxing with the help of wooden decor and matching furniture. I do suggest perusing their shop while you wait for your beverage and/or food, you may stumble across an interesting find or two.
These five different java hotspots in Doha are all smash hits for their own unique reasons. With all the coffee shops I have tried during my few trips to Doha, these are the ones that really stand out in my memory and on my taste buds.
If you are looking for authentic flavors and specialty coffees then you should consider one of the shops included in this list. The next time you have a layover, business trip, or a vacation in Doha and you find yourself in the mood for a freshly brewed coffee or need a quick perk-me-up, you will not go wrong if you choose any of these.